about a 3lb ring of kielbasa over hickory wood and Weber briquettes.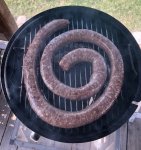 placed on the 14" WSM... trying to stay below 235ºF.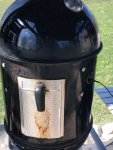 after one hour, i flipped the ring over...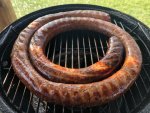 after another hour, the sausage reached the desired internal temperature of 165ºF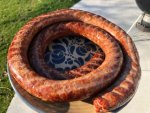 rested for 15 minutes or so, I sliced it.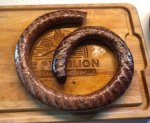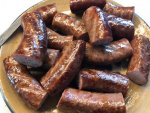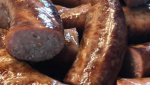 then it was time to eet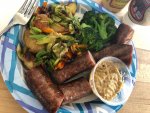 Thank you for swingin' by! Be safe & healthy!