Homemade jumbo ravioli stuffed with homemade Italian sausage & a cheese mixture. 2-3 Weeks ago, I made a 7-pound batch of bulk Italian sausage, vacuum sealed & froze it into 1lb. packages for future uses.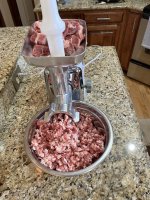 The filling consisted of 2 lb. of the Italian sausage along with a mixture of ricotta, Parm, 5-cheese blend & various seasonings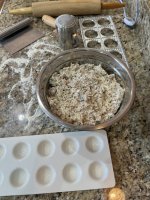 For the dough I had some 00 Flour that was approaching its expiration date, simple dough recipe, flour, eggs, olive oil & a few pinches of salt.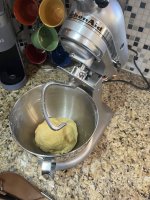 I broke out the old standby, the Marcato Atlas 150 pasta machine to make the sheets of pasta.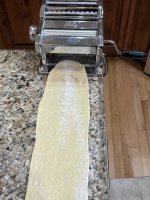 A Norpro jumbo ravioli maker with press was used to stuff the ravioli. 5 Dozen in total were made.