Finally got a lazy day rain delay, sat down looking for ideas to cook, and realized it's been ages since I actually posted anything- so here's some stuff that I should have gotten up two or three months ago.
Get yourself one of these prep tubs. Maybe two. They are awesome.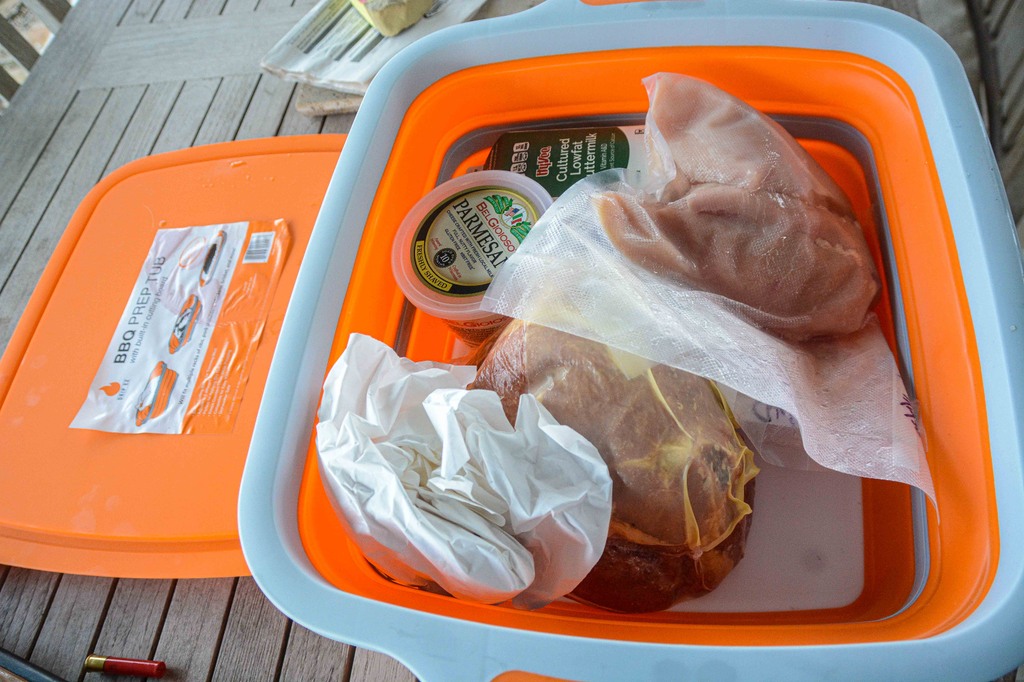 Had lots of spinach in the garden, made some stracciatella.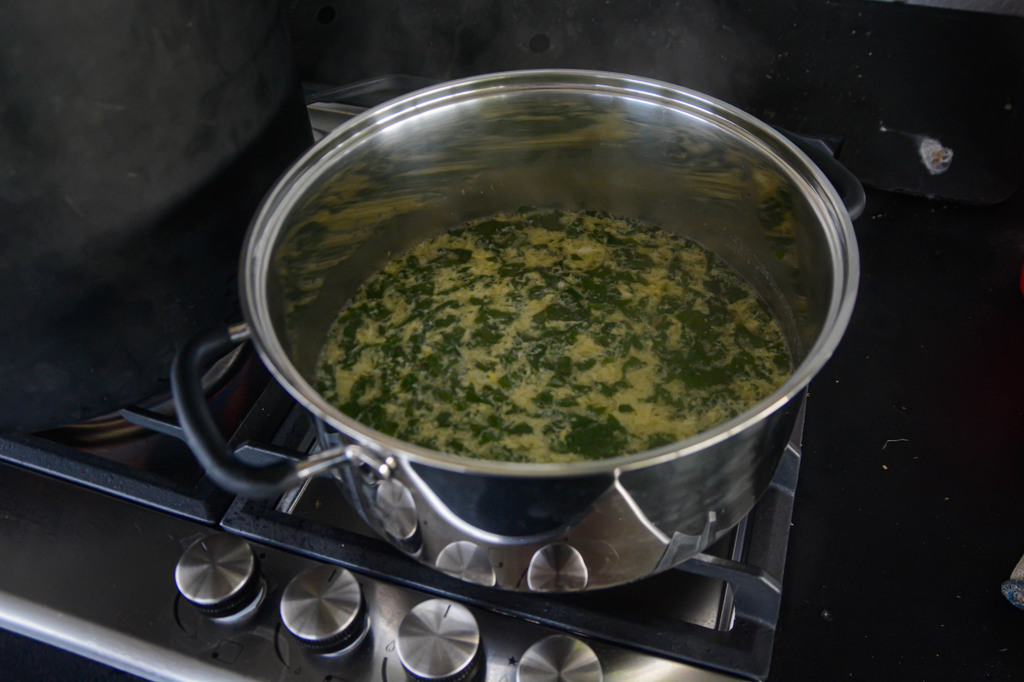 Cordon bleu and bruschetta on the Vortex.
Plated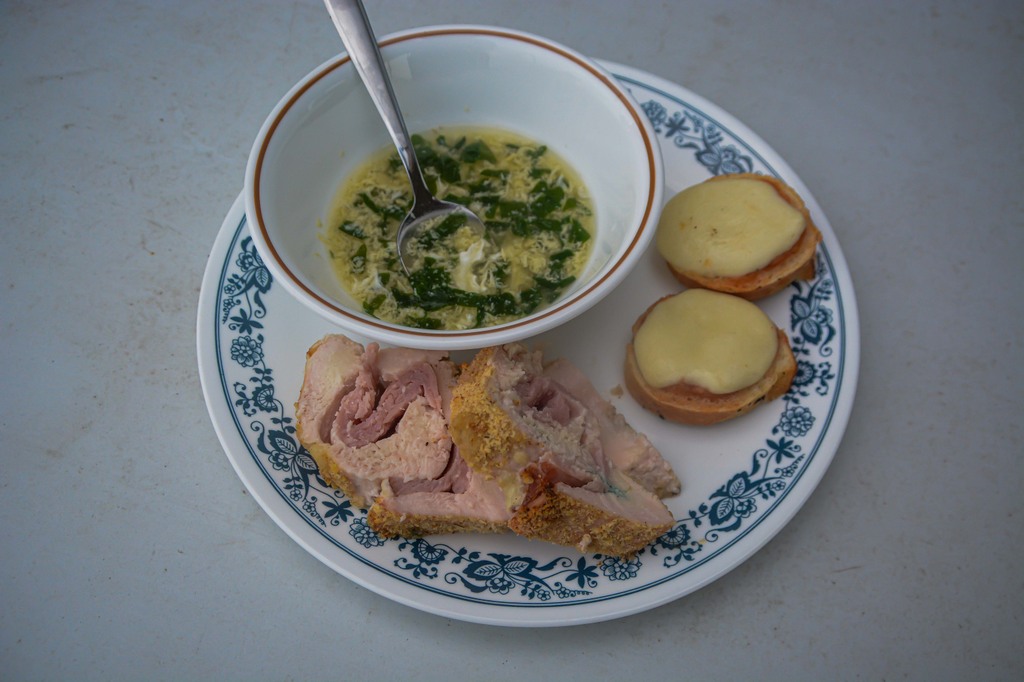 Basil took off after temperatures rose, so that was the next thing looking for a recipe. Made some pesto for pollo saltimbocca.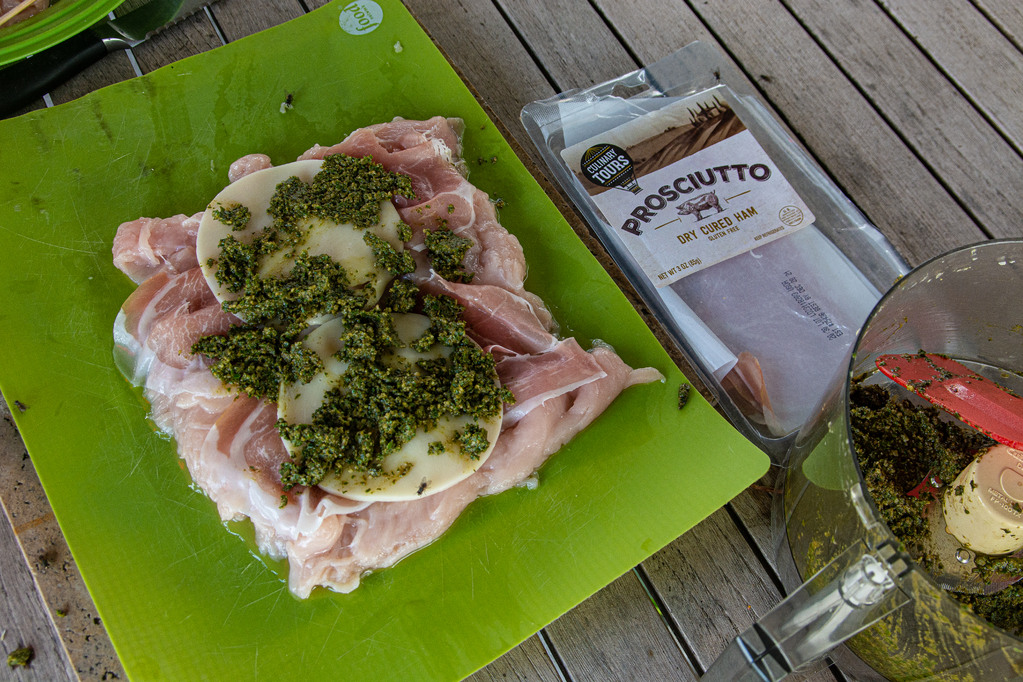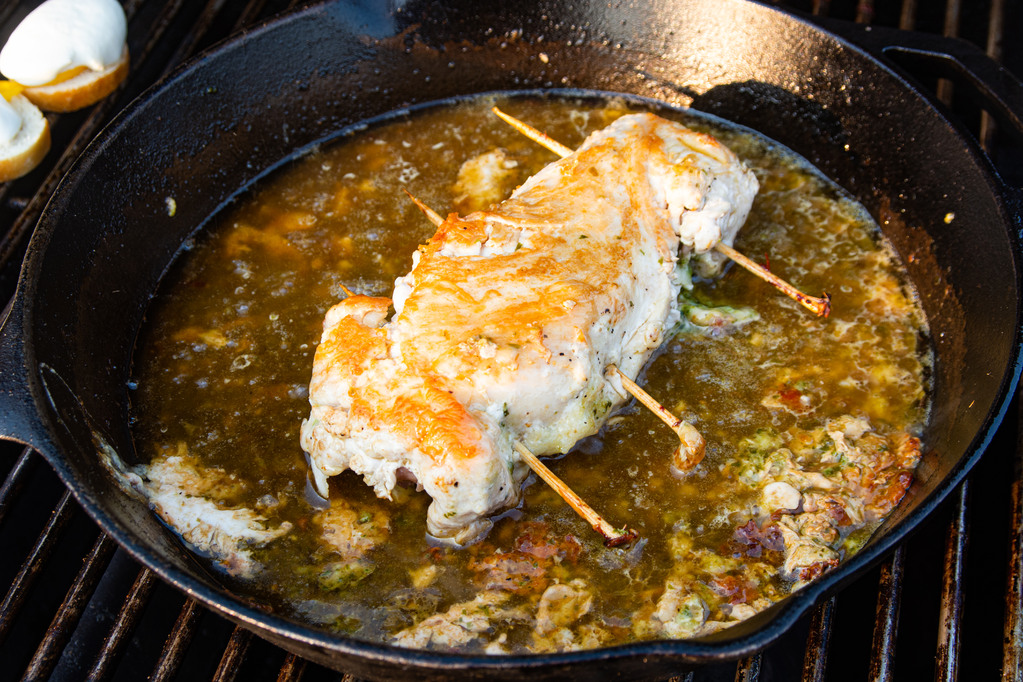 Plated pic, been too long so I can't remember where I got the recipe from but there was a basil creme sauce on top.