Just a beautiful night to grill on the Performer! Started it off with one of my favorite beers!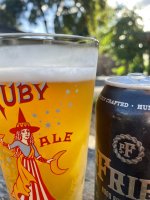 Put the steaks
on the counter with some olive oil and Worcestershire and killed some time…
Put some cauliflower in the oven and had some help with some amazing fresh mozzarella and tomatoes
and some grilled bread and bruschetta!
Fired up the Kingsford!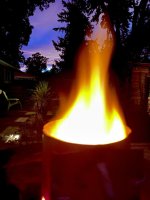 Did a S&P rub and some wine soaked oak for smoke and seared the steaks, turning and rotating every minute.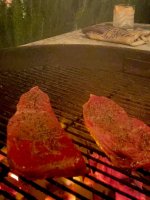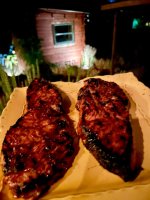 What a meal! Loaded up on the bruschetta…so good. Sirloin was moist and tender.