Just about to hit the point here where a lot of stuff can come straight from the plant to the table.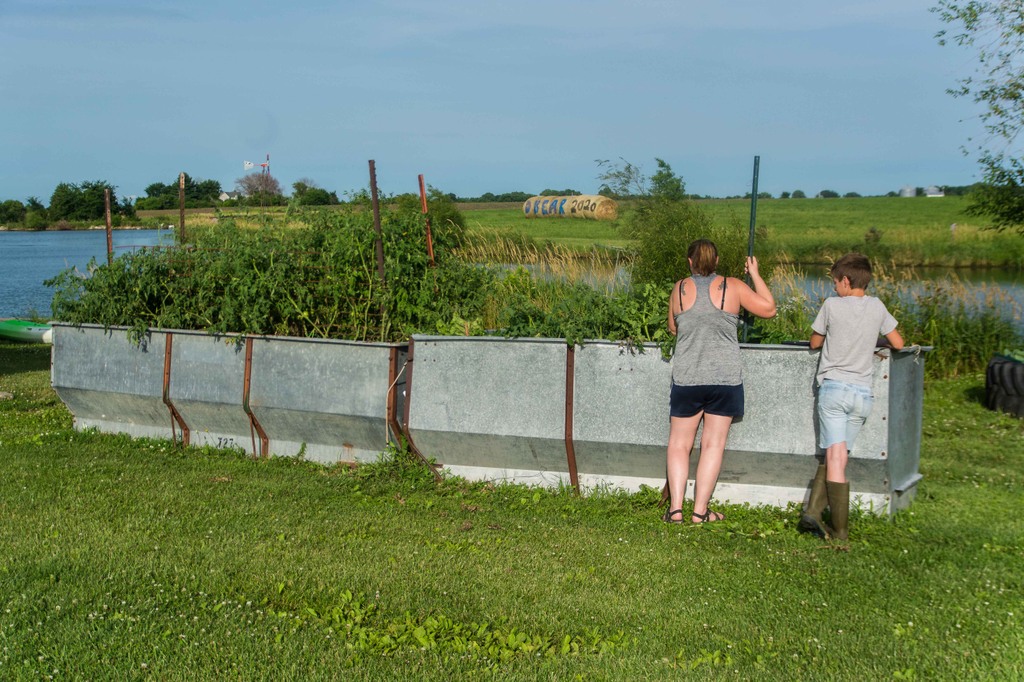 But we've got some potted herbs that I've been too busy to do anything with and needed a cook to trim a few of them back.
Made some chimichurri with the contents of the above container.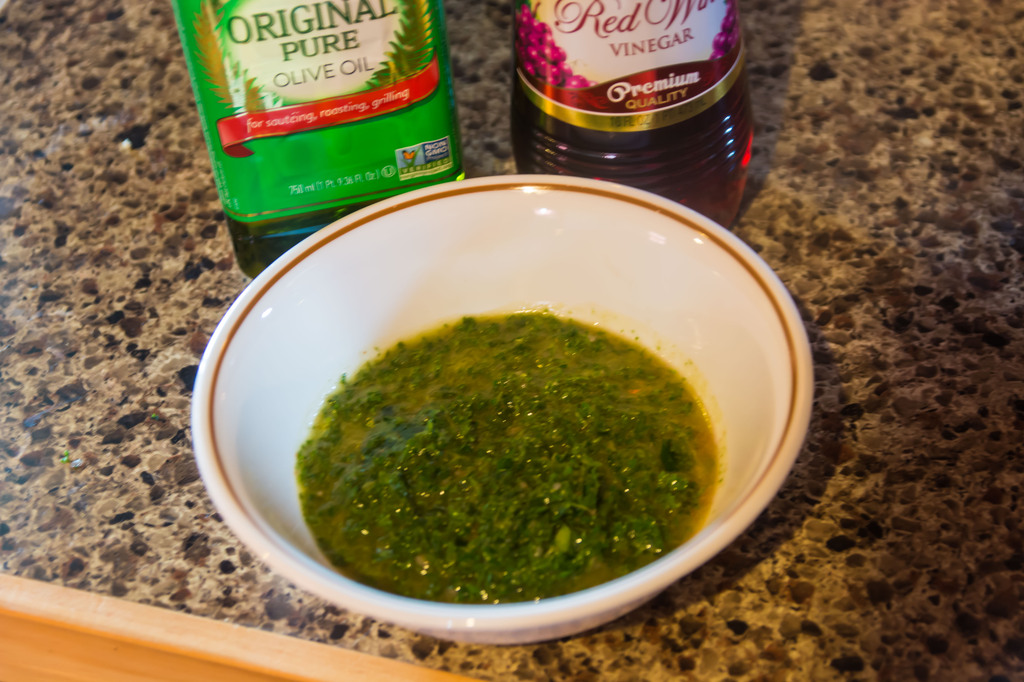 Starting a base for some bernaise sauce.
Megan made some homemade creme de mure for blackberry brambles recently because it's not something you can find around here, pretty excellent stuff.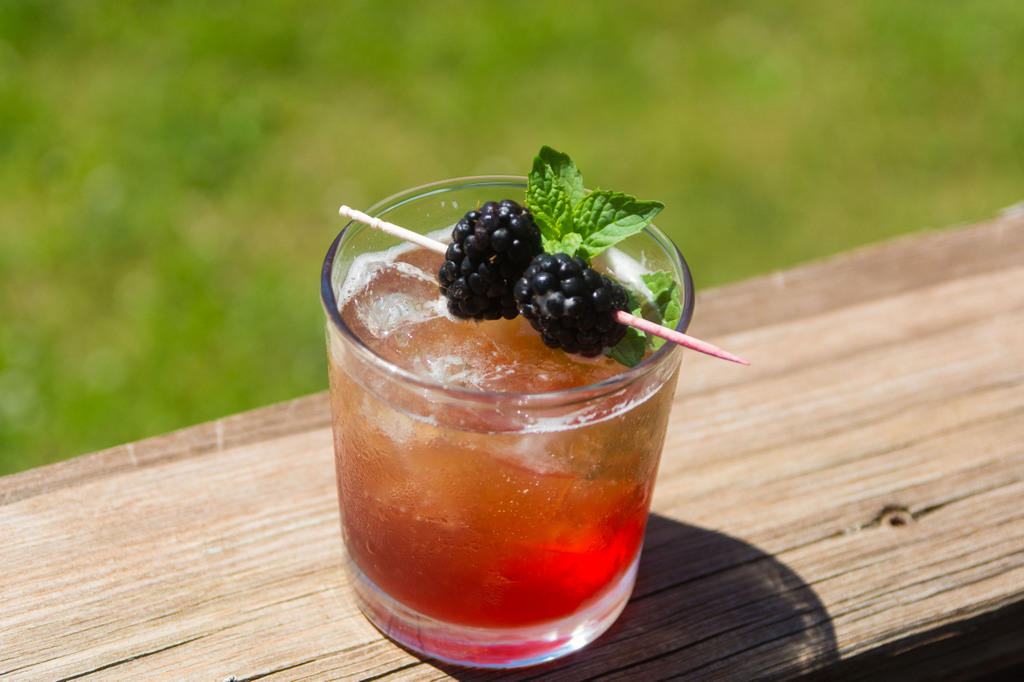 Good swimming day too.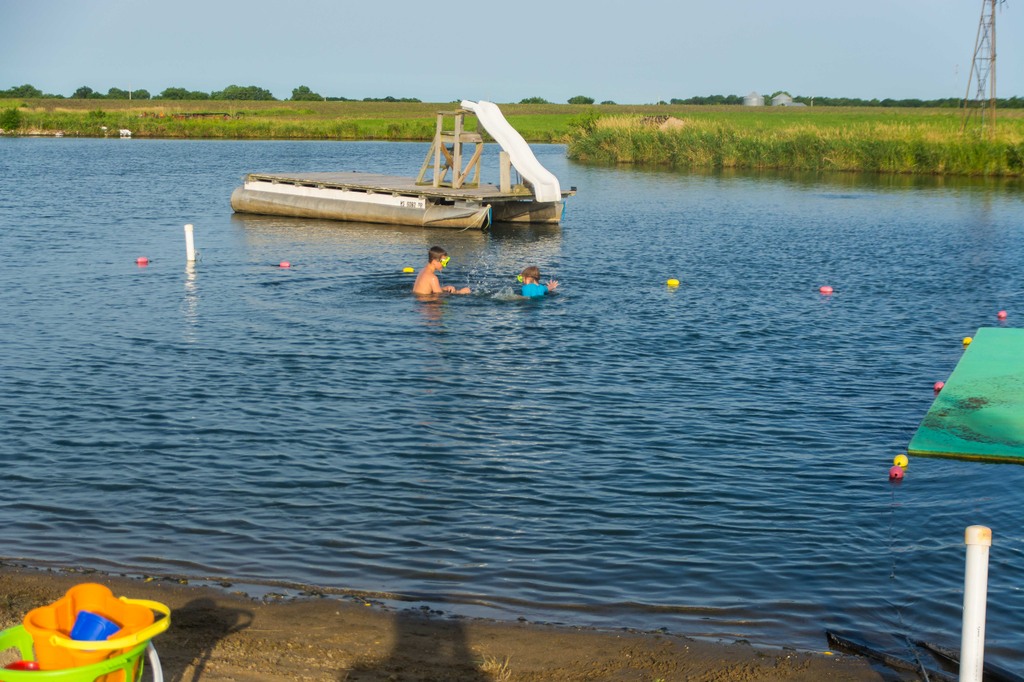 Did a sirloin with salt, pepper, and a little of the chimichurri to marinate, took off at medium rare. But I do err toward the side where there is no capital M on medium rare...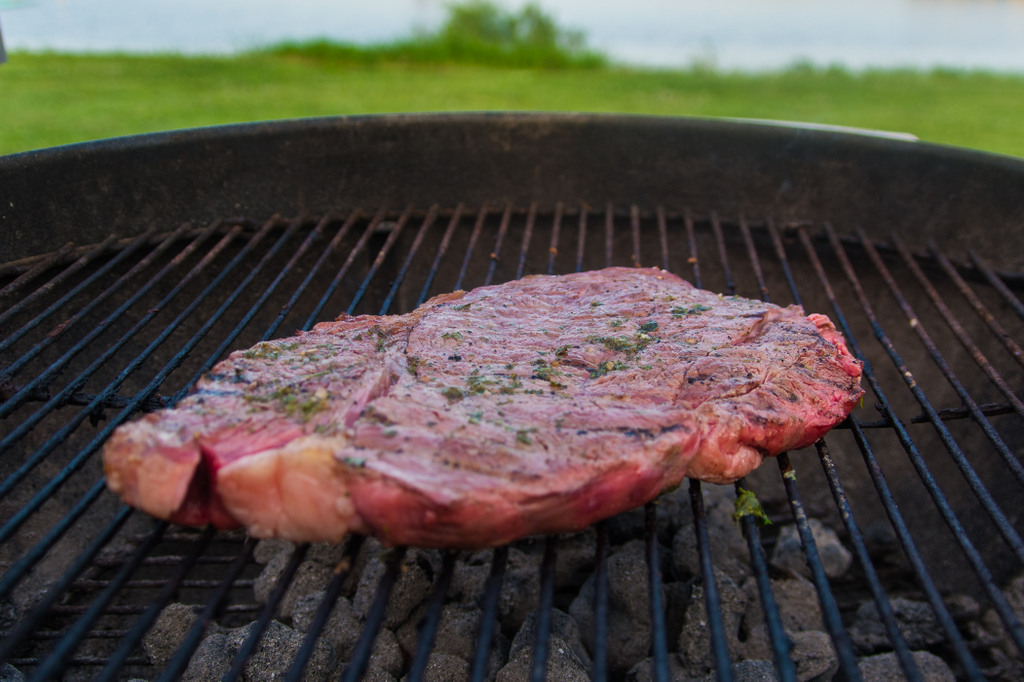 Plated pic. Got too busy to photograph some other steps, but I was kinda disappointed about one component of this. Found a recipe for "foolproof" bernaise or hollandaise where you add hot butter over an immersion blender instead of whisking the ingredients in a double boiler. Might try it that way one more time to see if I screwed something up and it was a fluke, but was definitely not satisfied with the texture of that sauce. Everybody said it smelled and tasted good, though.