…that is: cook on my 14" WSM or use the Maverick. After a bit of refurb for each (new grill grates and ambient temp probe) both worked flawlessly.
While the chimney was firing up I seasoned the money muscle reserved from a past pork butt cook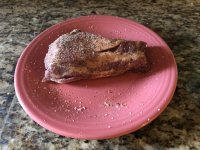 I sliced a lardon of bacon (thx again Bob - RIP) and rendered the fat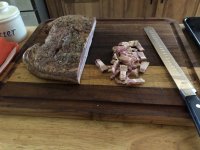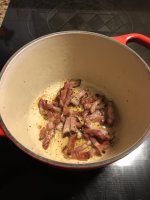 The little roast went on the little smoker for a little while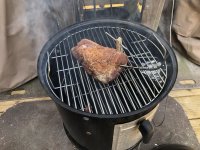 After it gave up its gold, I removed the bacon from the pan, deglazed it with chx stock, added some green beans, and add the bacon back in for a slow simmer in more stock
The little roast was declared complete at the 185°F interal temp (I am slicing this)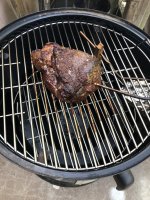 And that's it. Great little meal on a great little cooker. No knife required.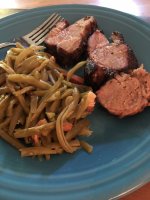 Last edited: