Hi All! I'm very impressed from a lot of restoration that I saw in this forum.
I bought and old Weber genesis 1000 in Blu for less than 100€ and now I'm dig in a restoration project ( for sure I would not reach levels that I saw 😢).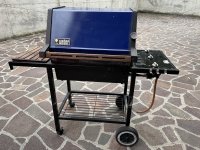 Apart from the huge amount of grease inside the box it look good. Just some rust on the edge of the 3 big flavorizer, some peeling on the box but all the other stuffs are ok (there are also all the 2 table).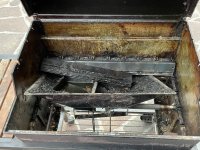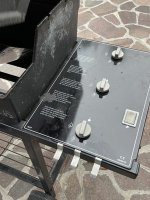 What it miss is the warming rack and the warm-up basket. There are any chance to find it?
Do you have some key tips to share?
No I'm plan to put all the greasy things in a big plastic box from Ikea and soak with some oven degreaser for some days.
Sadly i'm not in USA but in Italy and I know that finding spare parts will be a nightmare