I must apologize, have been seasonally so busy that I've only been a lurker and occasional commenter on this board for too long. However, I've watched what you other guys and gals have been doing enough to think that I should own a Vortex, and after it sitting here for a couple weeks I finally got a chance to put it to the test. Coincidentally, we're also finally starting to get produce from the garden in full force: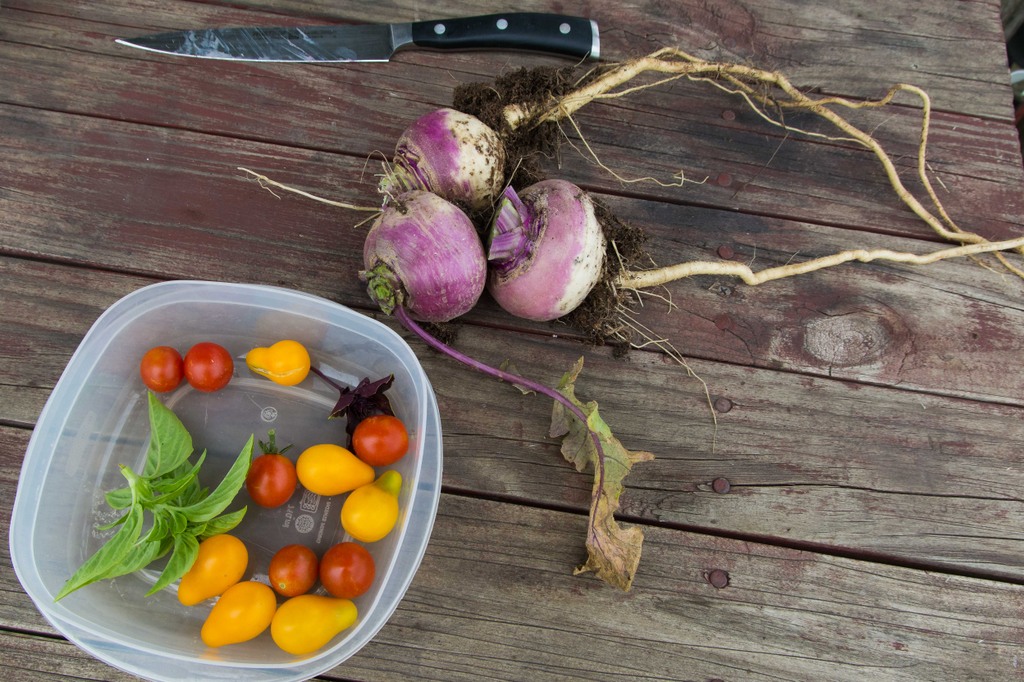 Half a stick of butter melting in CIS.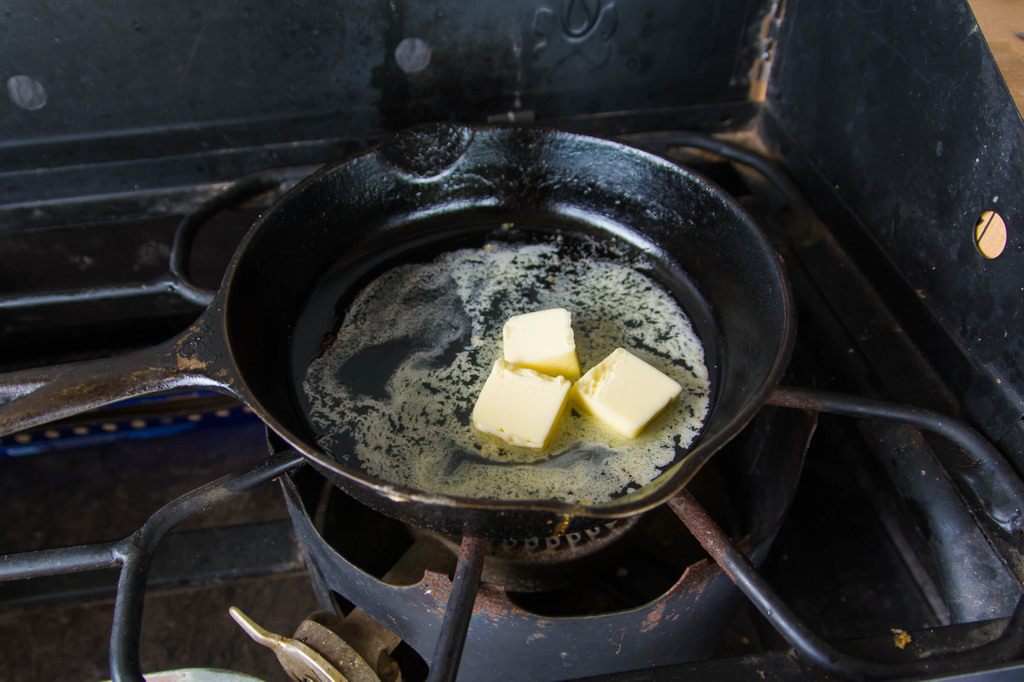 The vortex in place.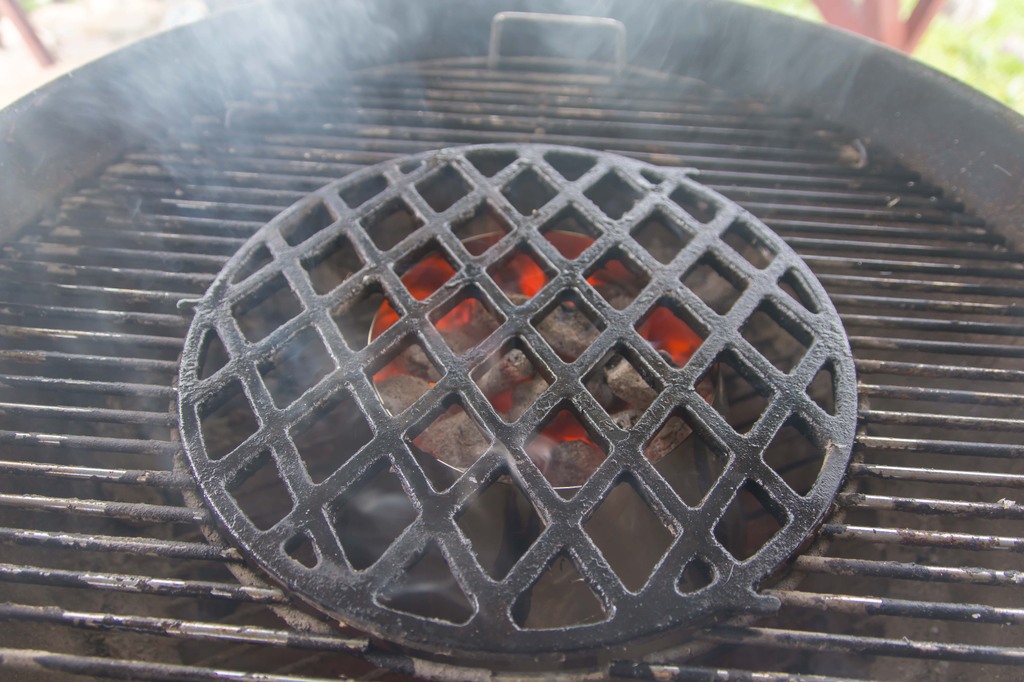 Seasoning, with another fine product I first learned about at TVWBB.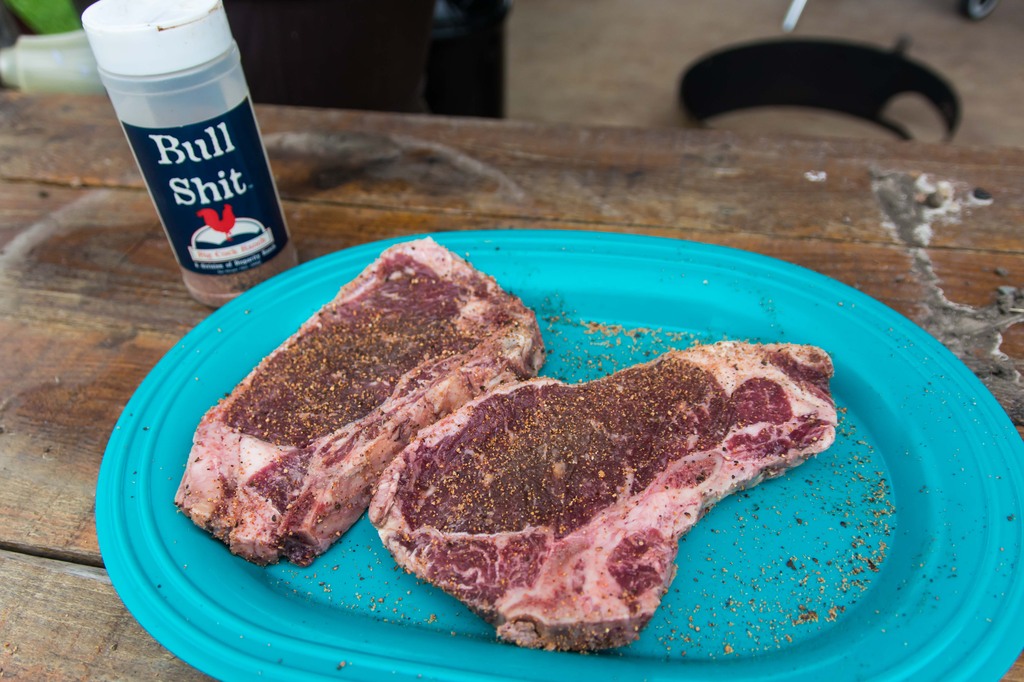 Searing. This is the result from approximately 45 seconds, I probably will go to a full minute next time, but it's not far from how I hoped for them to look.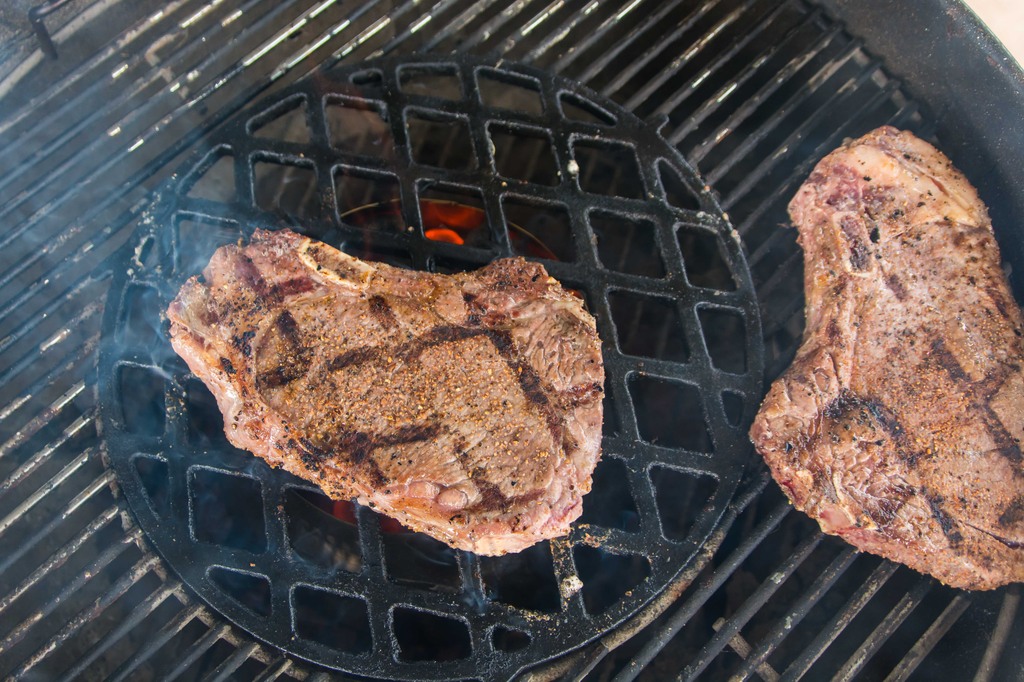 Set the steaks off indirect to continue cooking to 135 degrees or so.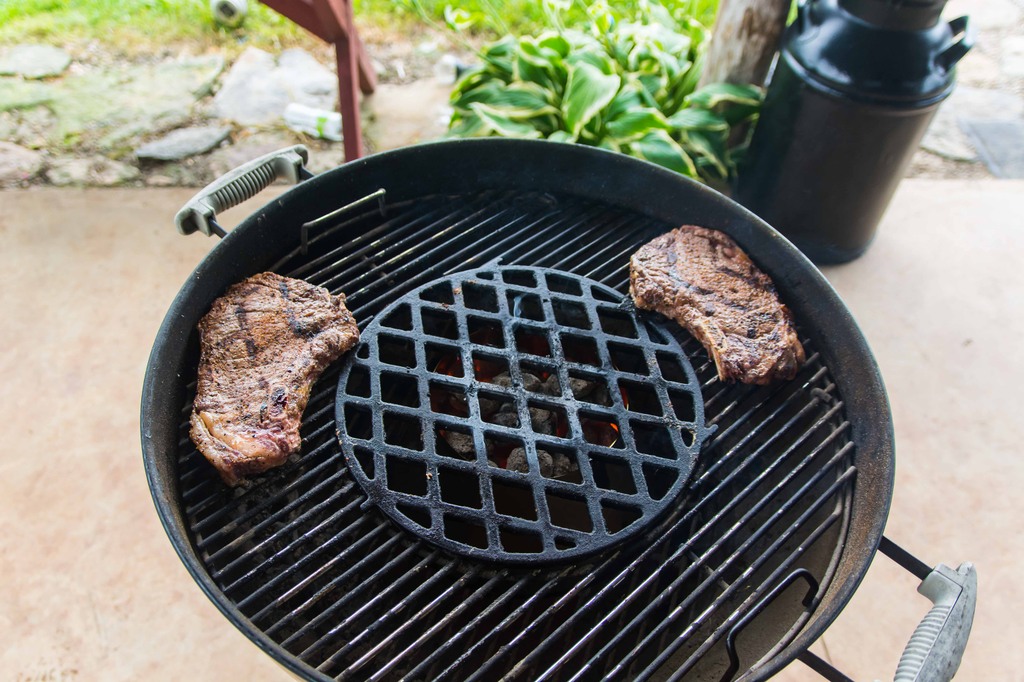 Meanwhile, these turnips were caramelizing in butter and a dash of brown sugar.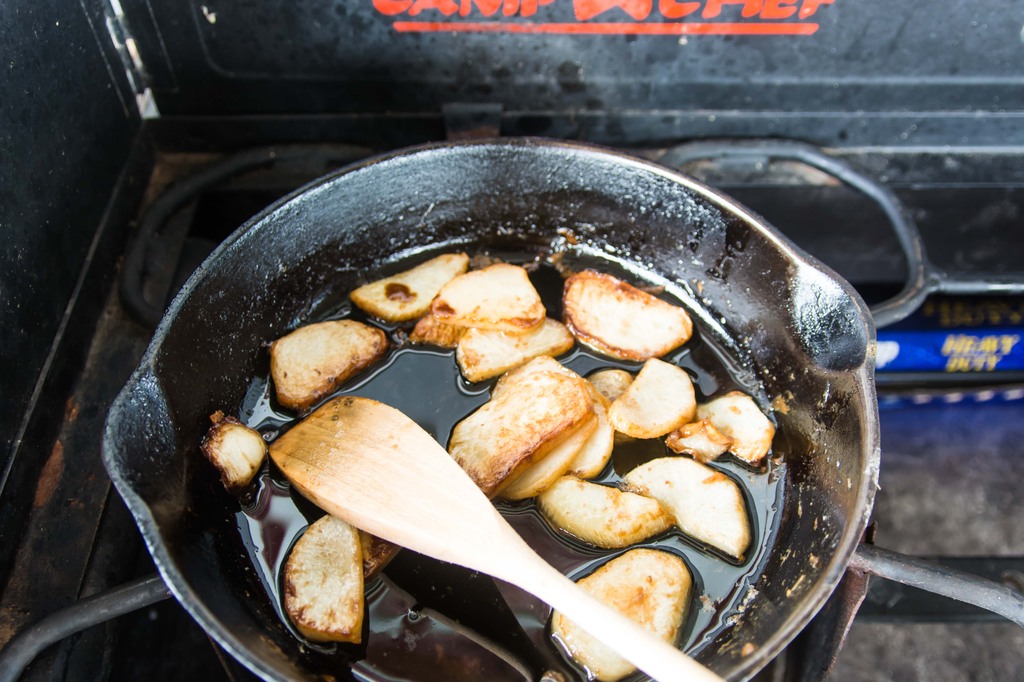 Plated up, with the turnips, a Caprese salad, and a Mint Julep. All in all, I thought it to be quite successful and am excited to use the Vortex again. Better go buy some chicken wings!