I had a thought. Why not add the use of the Vortex together with my Pizza Rack and stone to see if it boosted temperatures closer to a wood fired pizza oven.
http://tvwbb.com/showthread.php?62734-Building-a-rack-for-a-Pizza-Stone&highlight=Pizza+stone+rack
Here is what the set up looks like: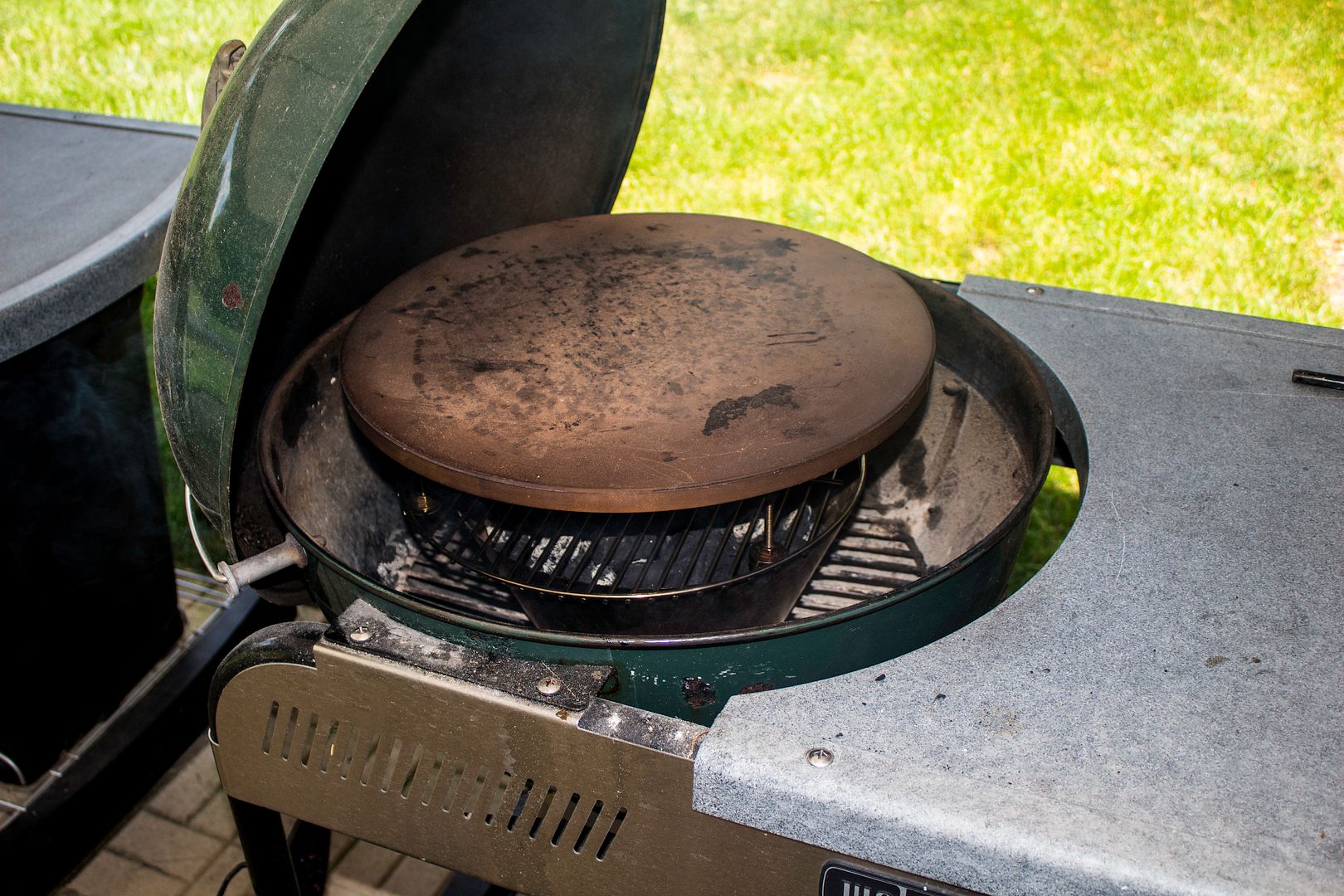 A closer look: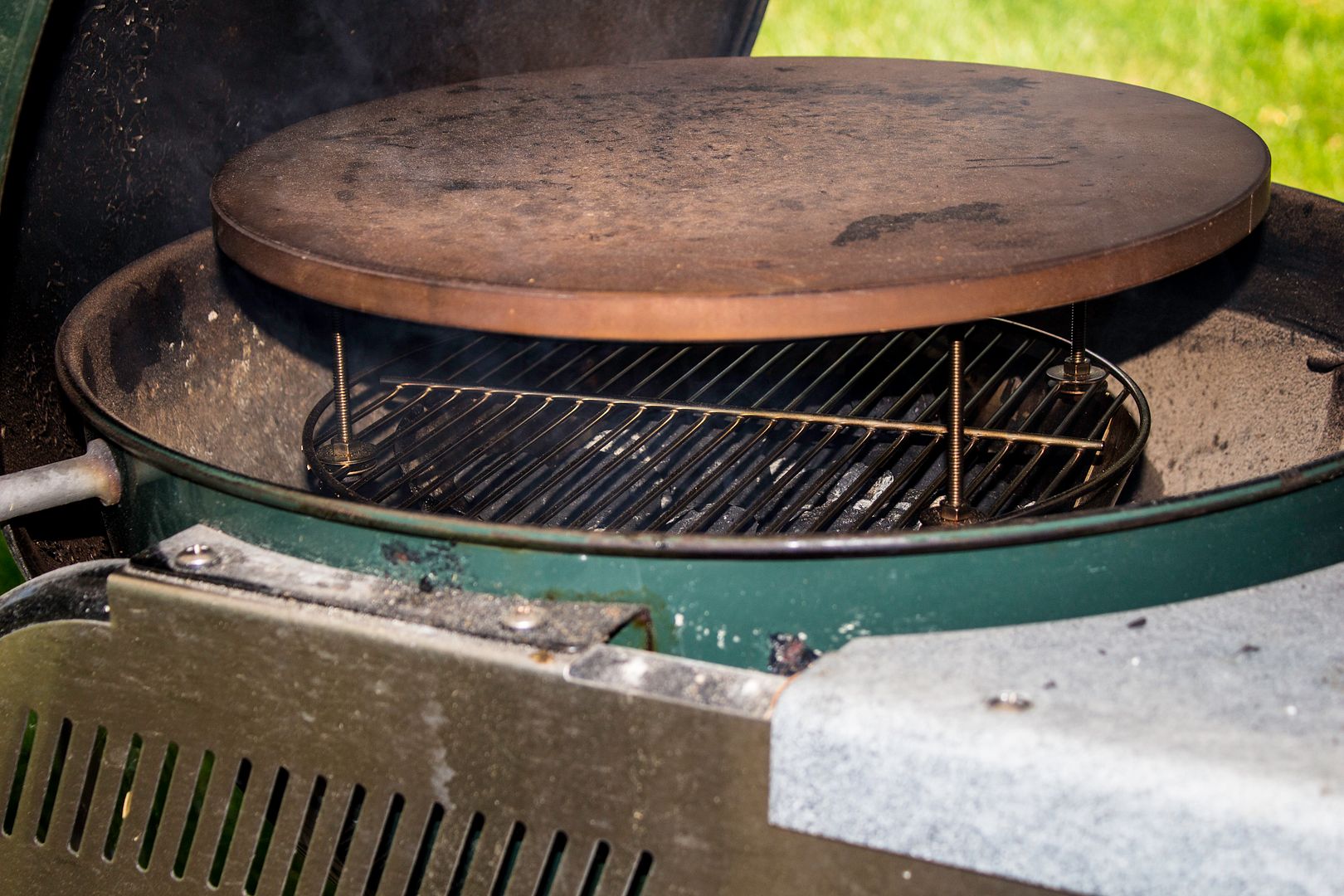 The Vortex rests on the charcoal grate little end down. The pizza rack (two grates 4" apart) sits directly on top of a loaded Vortex (one large Weber chimney). I simply put one full chimney of unlit Kingsford Original briqs in the Vortex. The Vortex sits over the gas igniter. I place the pizza stone right on top of the "rack" (the stone is 4" above the mouth of the Vortex). I light the gas. This way the stone heats up gradually from the beginning (should reduce thermal shock to the stone). I use a Cucina Pro stone as it is made from the same material they use for their wood fired pizza ovens and is much thicker than oven stones.
Here are the test results, for any that might be interested:
Lid open after fire is lit to allow coals to ignite. After twenty minutes the top of the stone registers 430 degrees with my laser thermometer.
Close lid.
Twelve minutes with lid closed - 588 degrees.
After thirty minutes , 629 degrees on top of stone.
After one hour, 630 degrees...
After 1.4 hours, 580 degrees...
After 1.6 hours, 580 degrees...
at 2.0 hours, 480 degrees...
At this point I shut it down.
We had high winds (25-30 mph) and 94 degrees while I was doing this test. That may have slightly affected the results. I did no cooking while doing this - strictly a test.
It shows me that I DID achieve much higher heats with the Vortex. This is approaching a wood fired oven (I have read that 650-700 degrees is pretty common for a wood fired oven) and I look forward to my next pizza cook. This much higher heat should really reduce the time for cooking an individual pizza and will hopefully also increase the quality of the pizza (although I have been VERY happy with my pizzas up to now).
To be continued...
I would like to comment that there may truly be something wrong with me - anyone that decides to light a fire and work with 600 degree temps, deliberately, in 94 degree weather MUST have something wrong with them
. Truth is I was so interested in the results, I didn't care
.
Keep on smokin',
Dale53