So #3 Son is leaving back for his job to Belize for a few weeks and made a request for London Broil. I did him one better and picked up a Oyster Cut Prime London Broil from my Butcher.
Also starting last night I made a Poolish for making today's Baguettes, my first. Final proof for an hour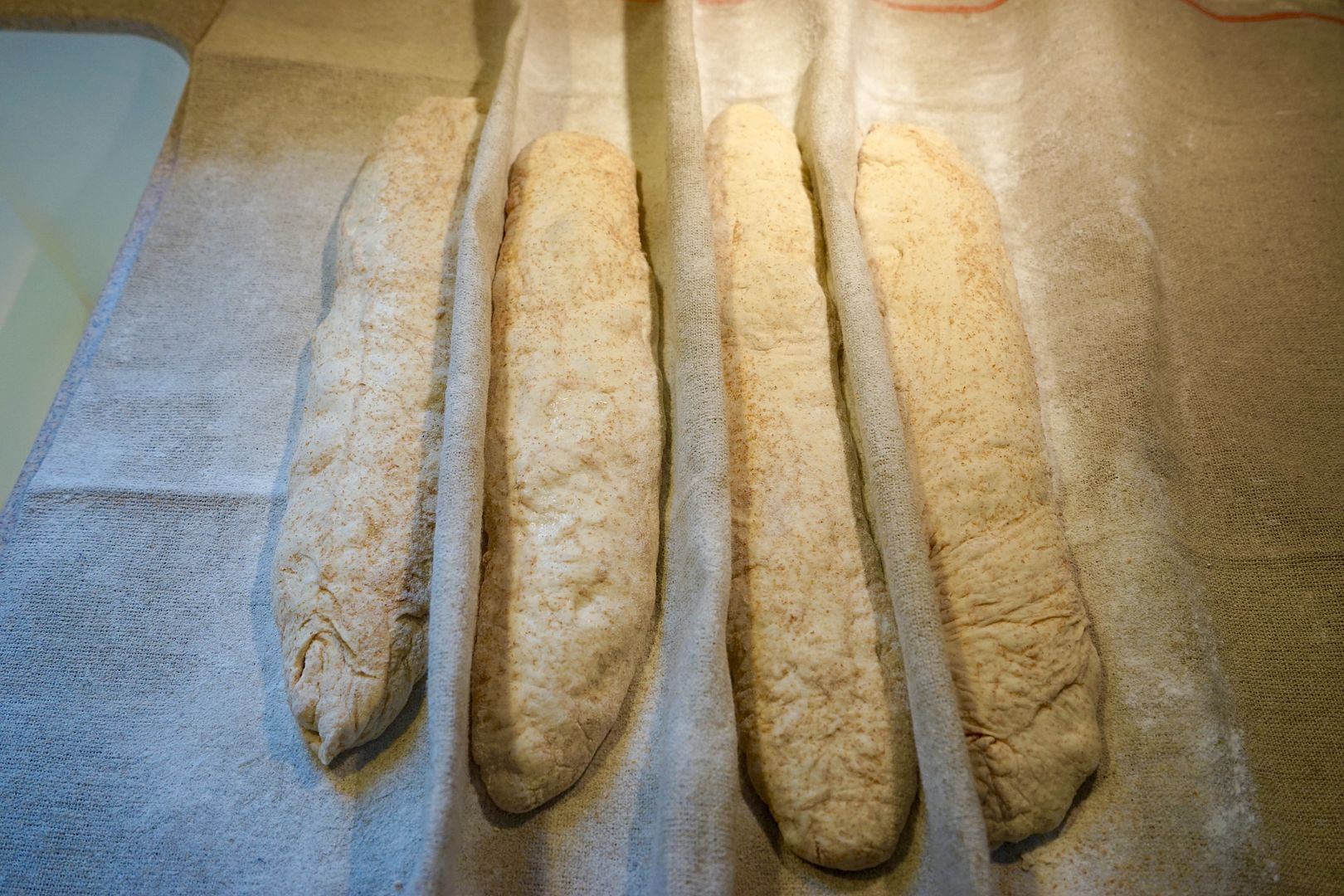 Came out pretty good for my first time with 75% Hydration Dough, a little tricky to work into this shape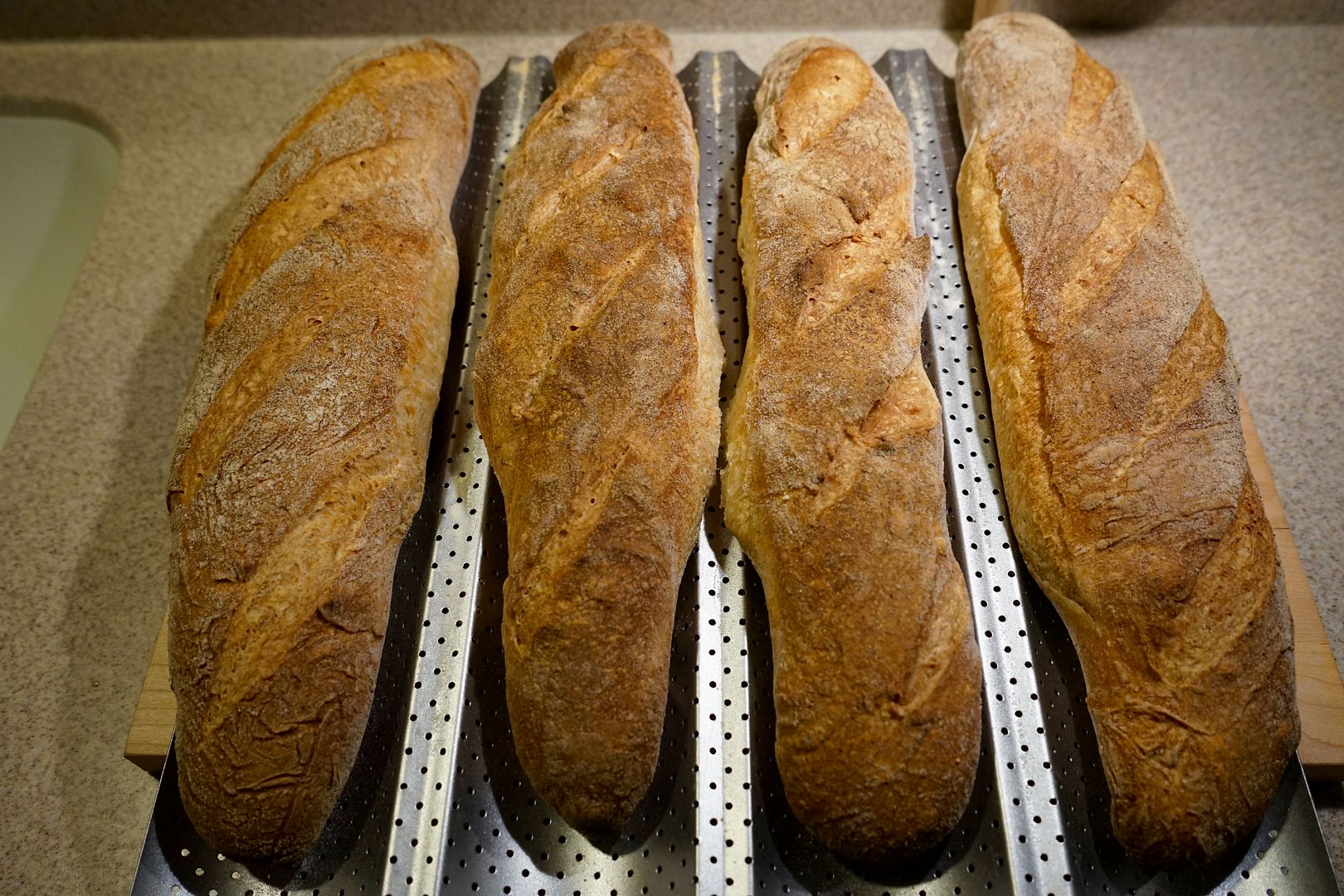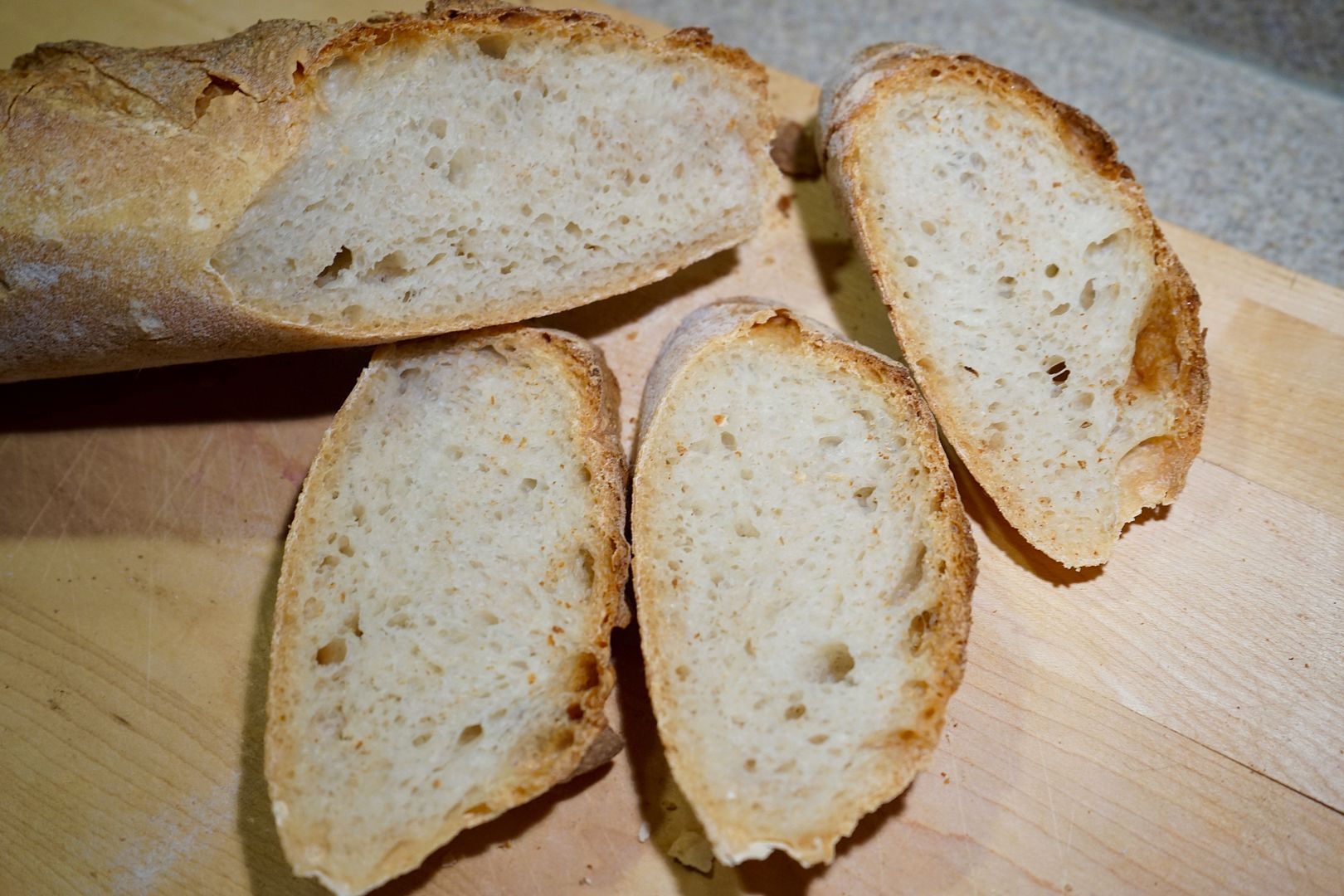 Got hungry again looking at this photo. The half of the Oyster cut I'm doing tonight. the peppers and ****ake's along with the onions that I am doing in the CI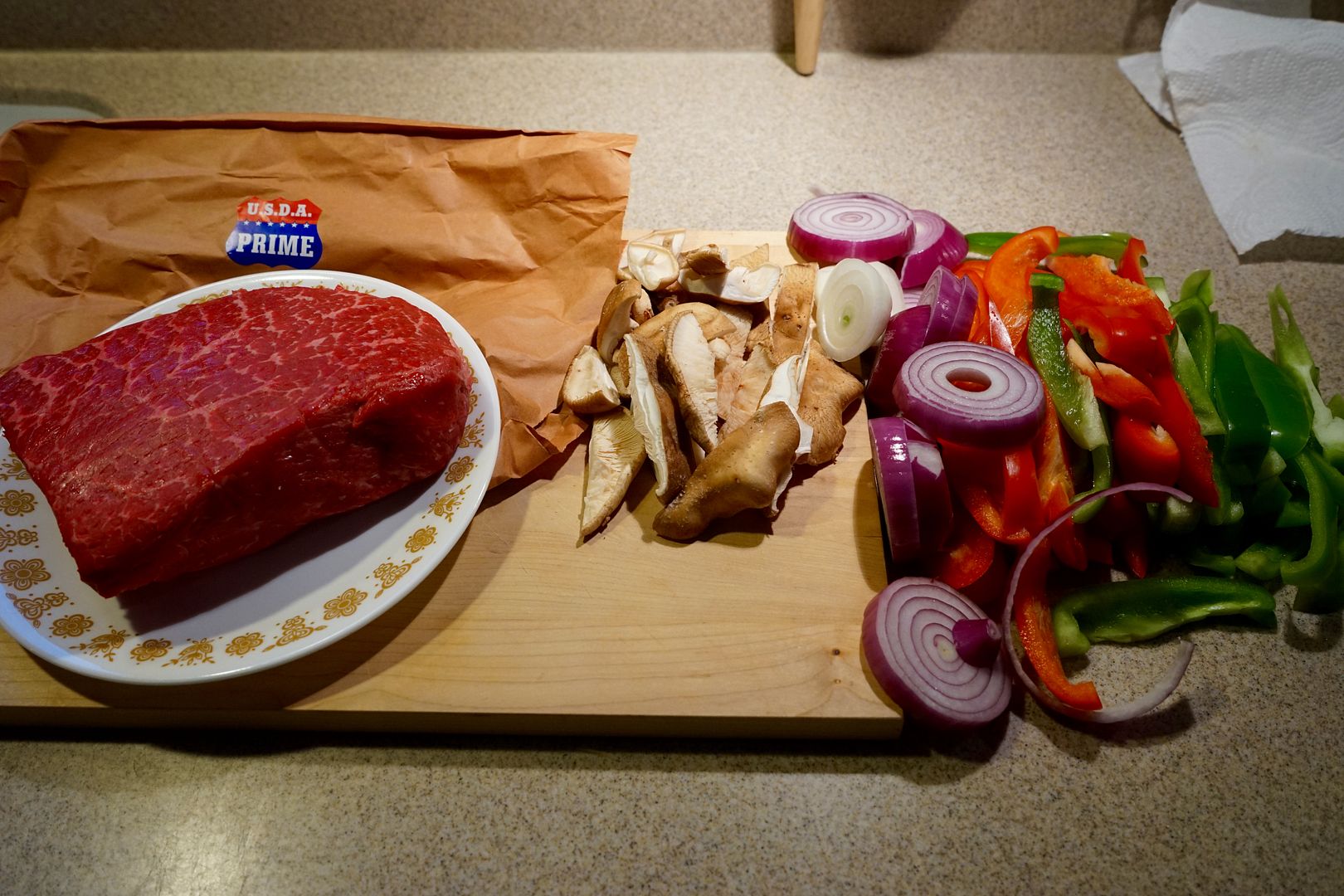 Garlic sliced in big pieces and EVOO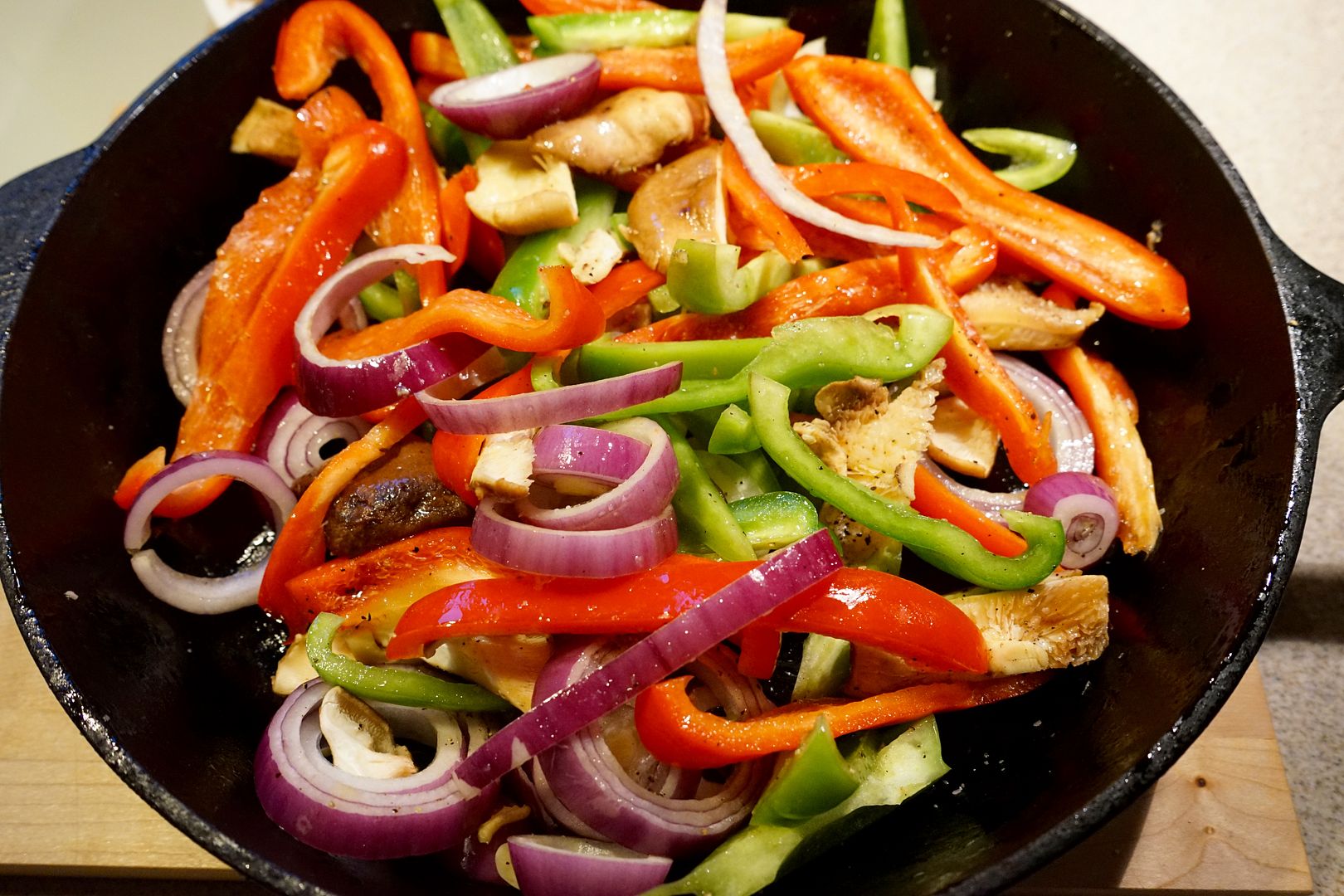 Kosher and fresh ground only on the meat, covered with EVOO just before the cook. Coming to room temp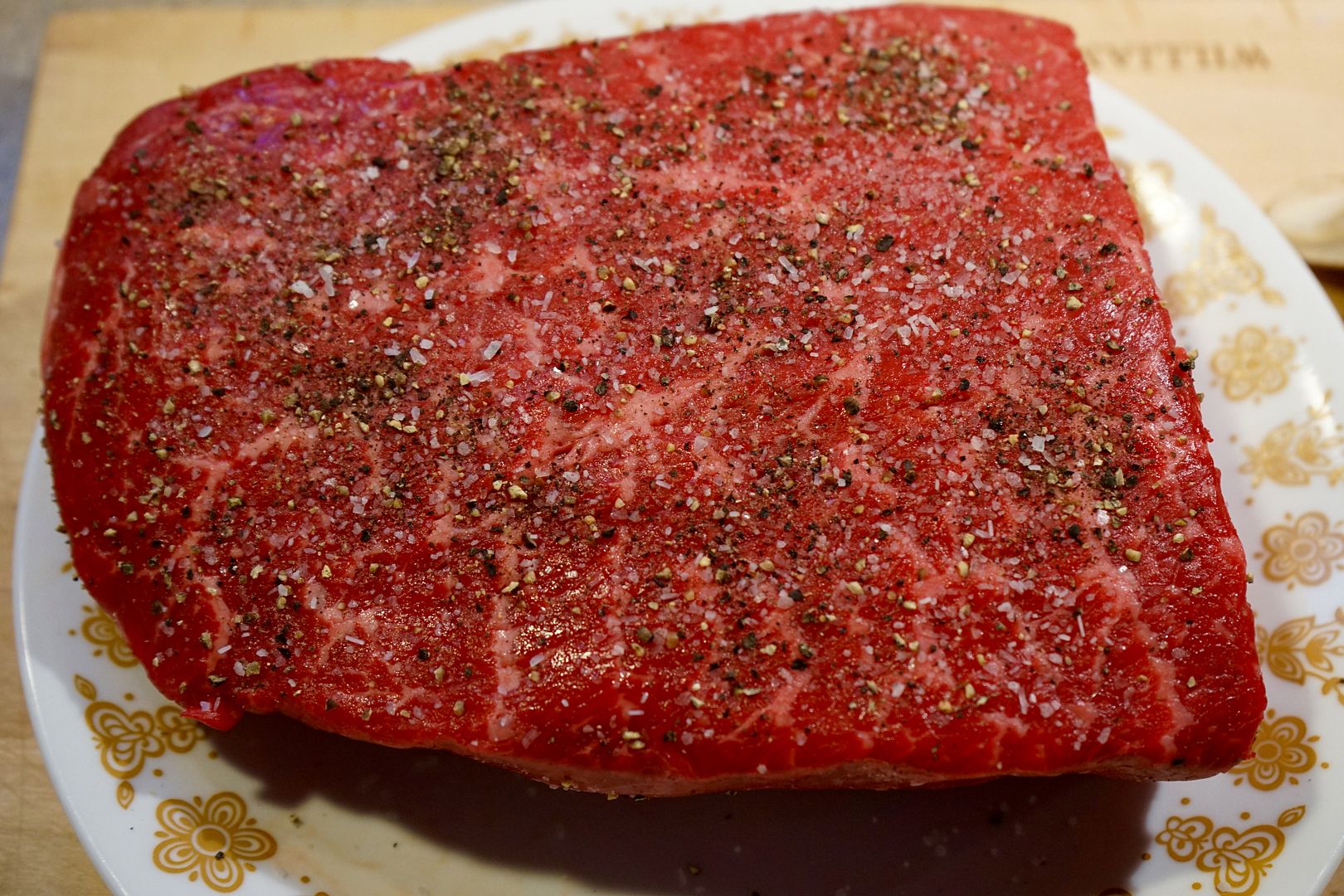 CI on first for about twenty minutes tossed frequently, the meat on indirect and then on for a quick sear all around
The sear brought it a little past where I wanted it but no matter, it was good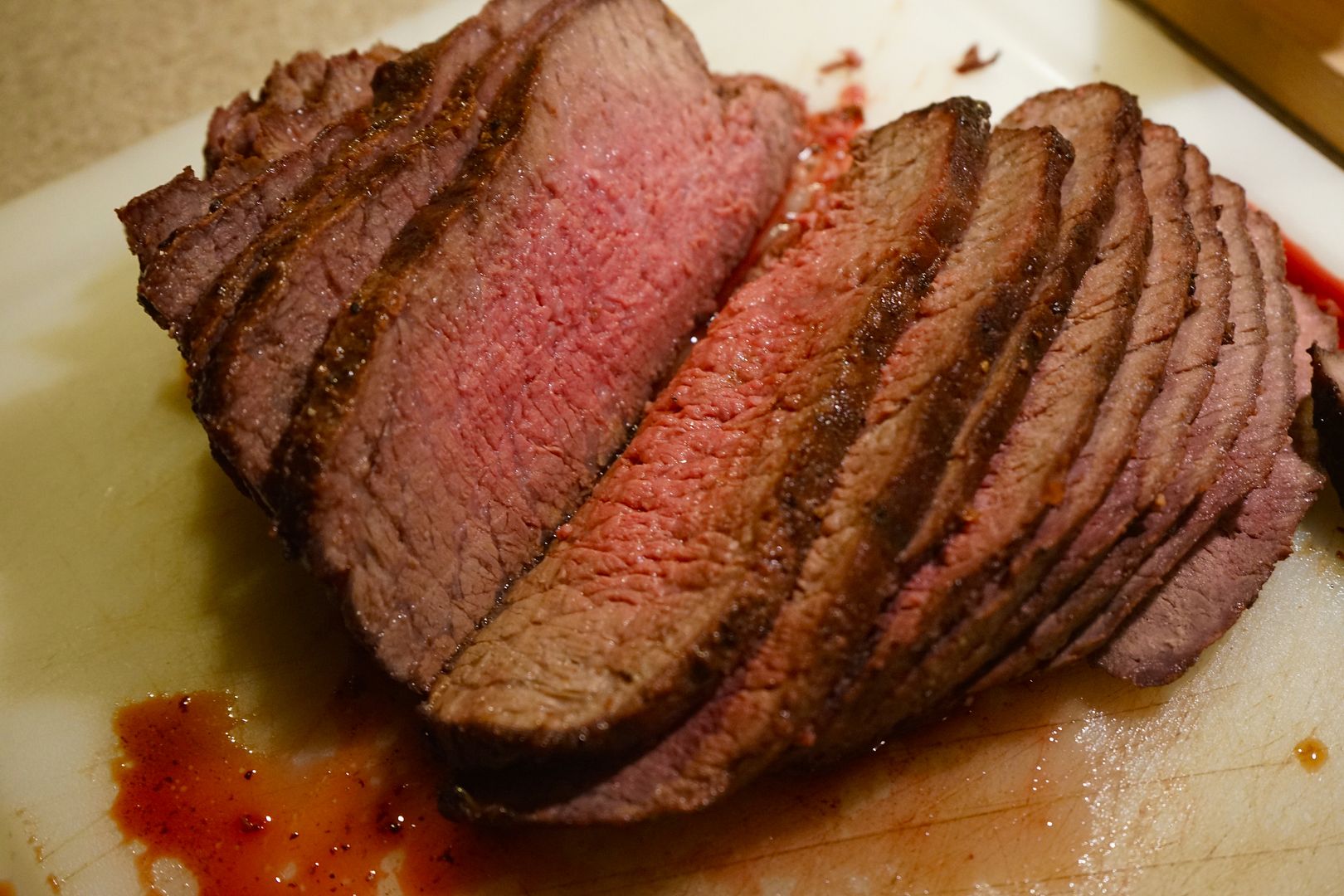 The Brunello Wine I made with my BIL in 2013. Starting to get that really good mellowness now.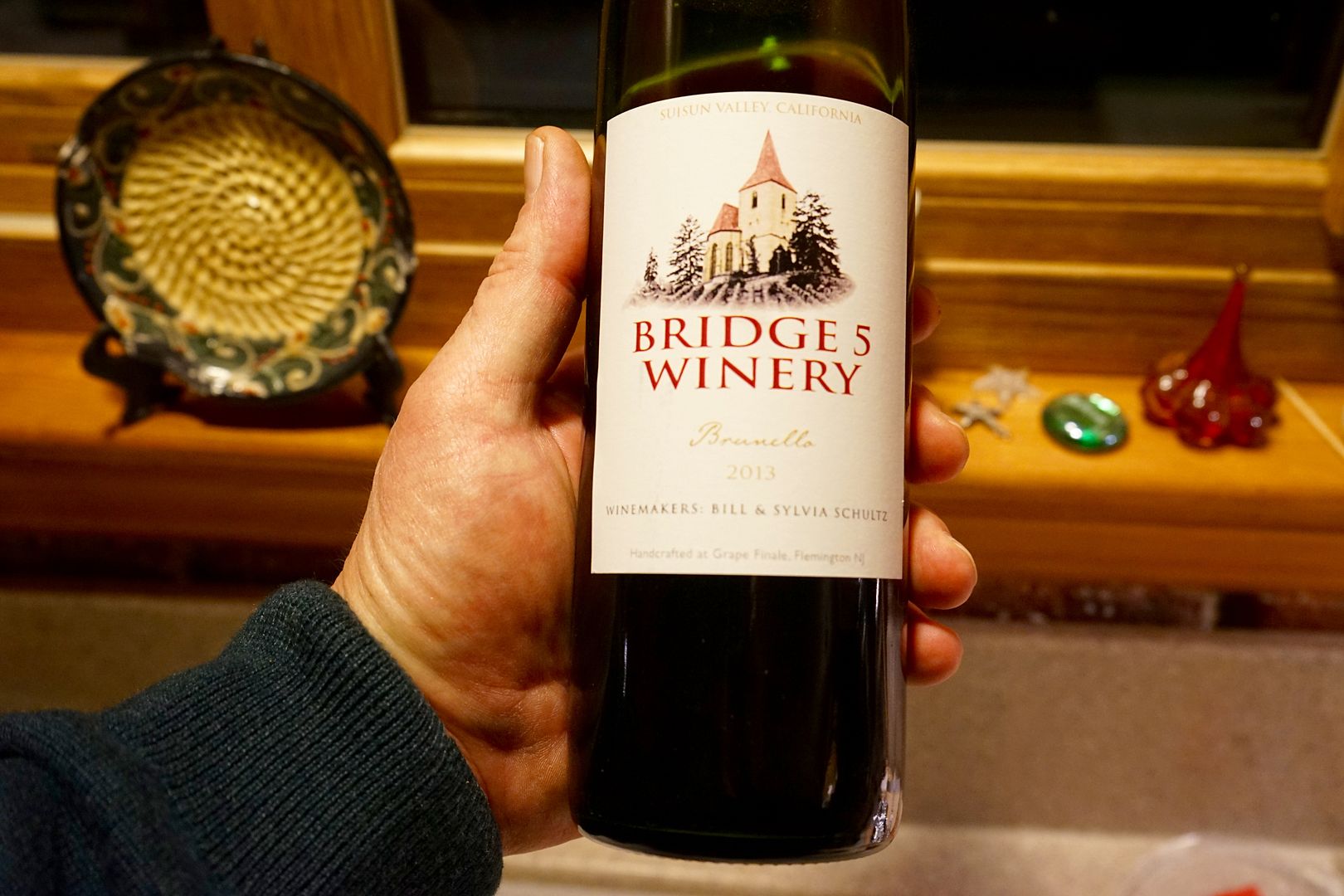 Tonights plate with some store bought Cole Slaw. #3 and the CEO were very happy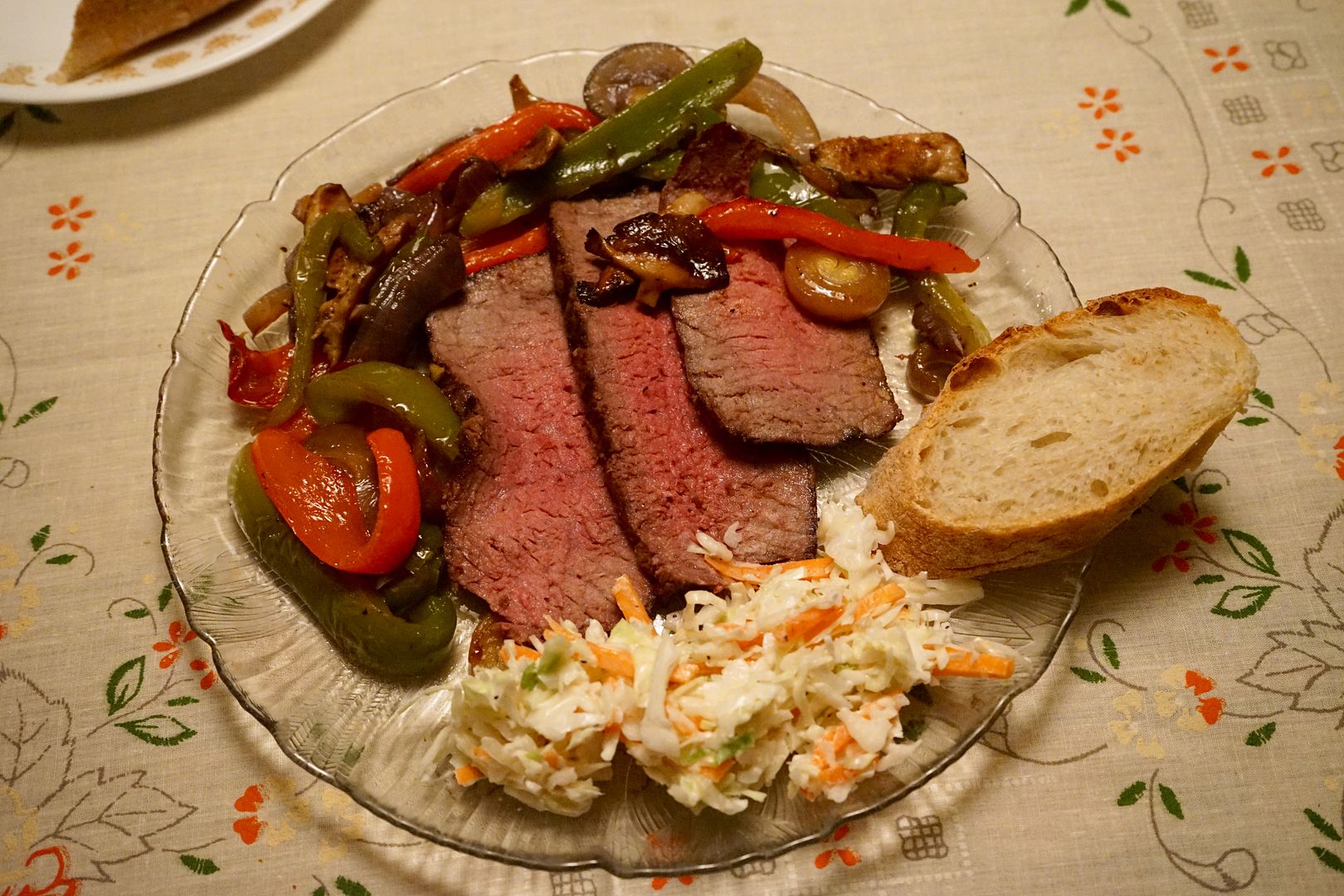 Have a great night