I told Barb she inspired me with her meatloaf on the grill. It has been a while since we did Meatloaf On a Plank.
Here it is built on a pre-heated Cedar Plank: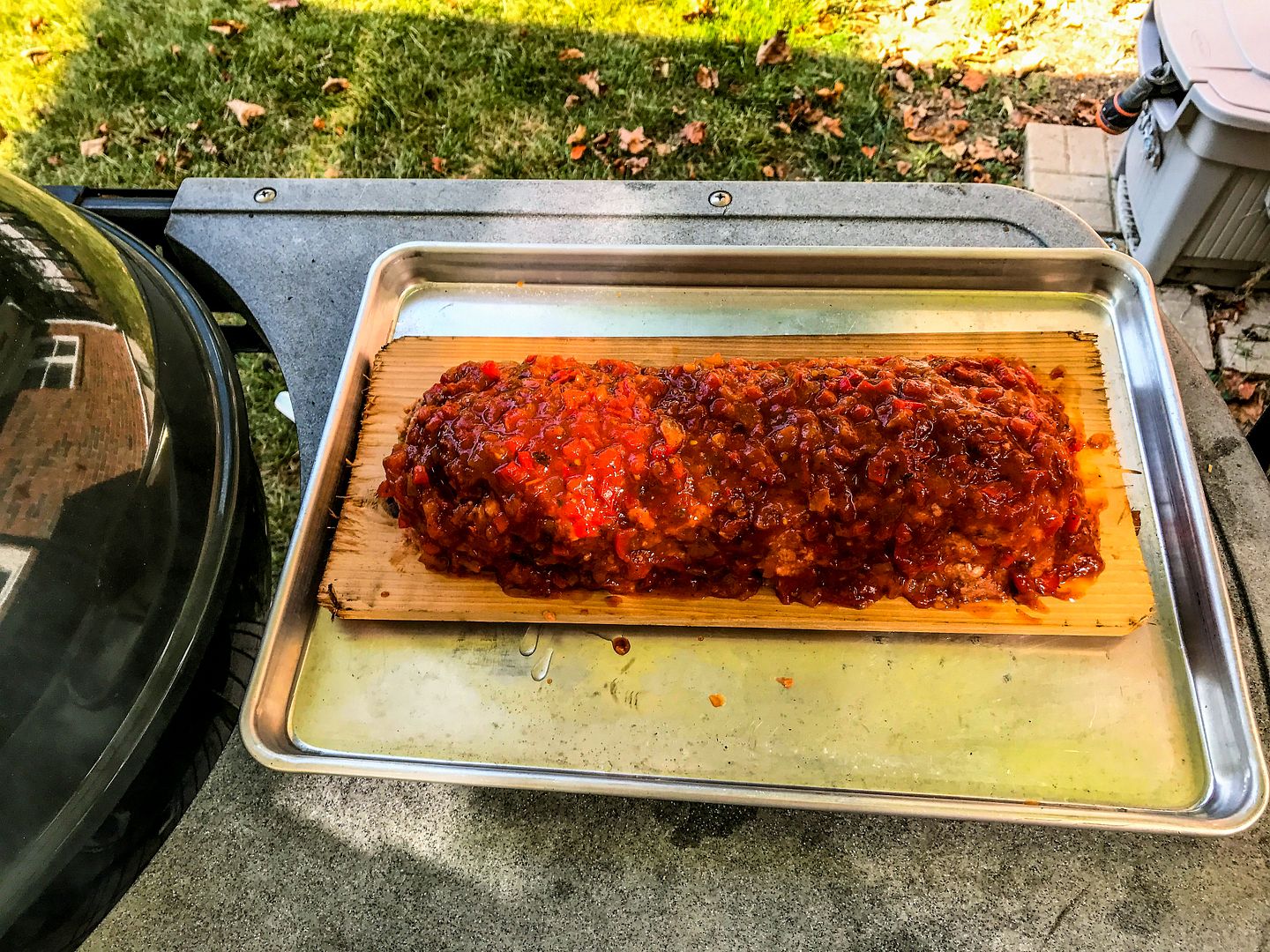 On the grill (one full lit chimney spread evenly over the charcoal grate: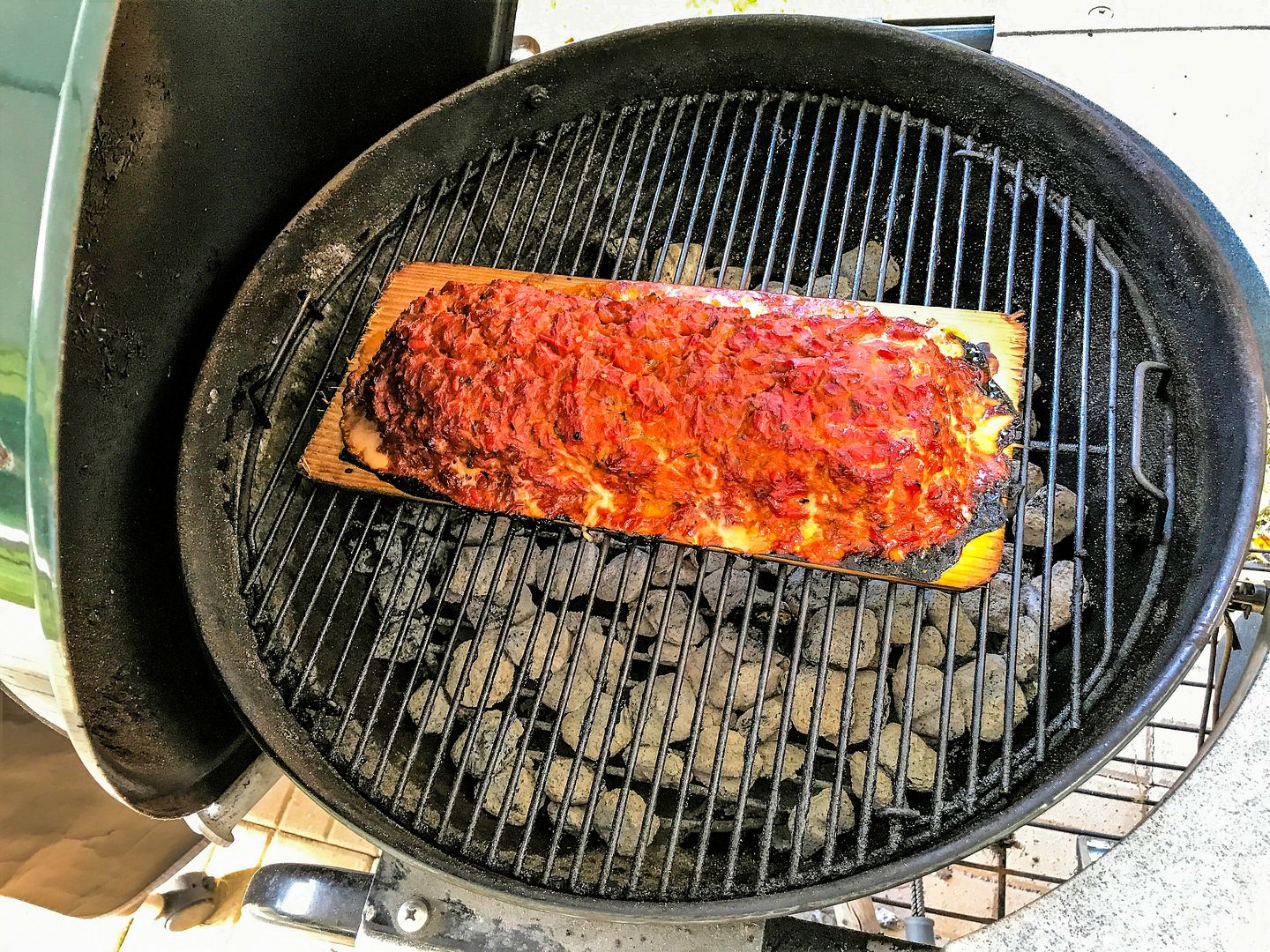 Finished after one hour and ten minutes: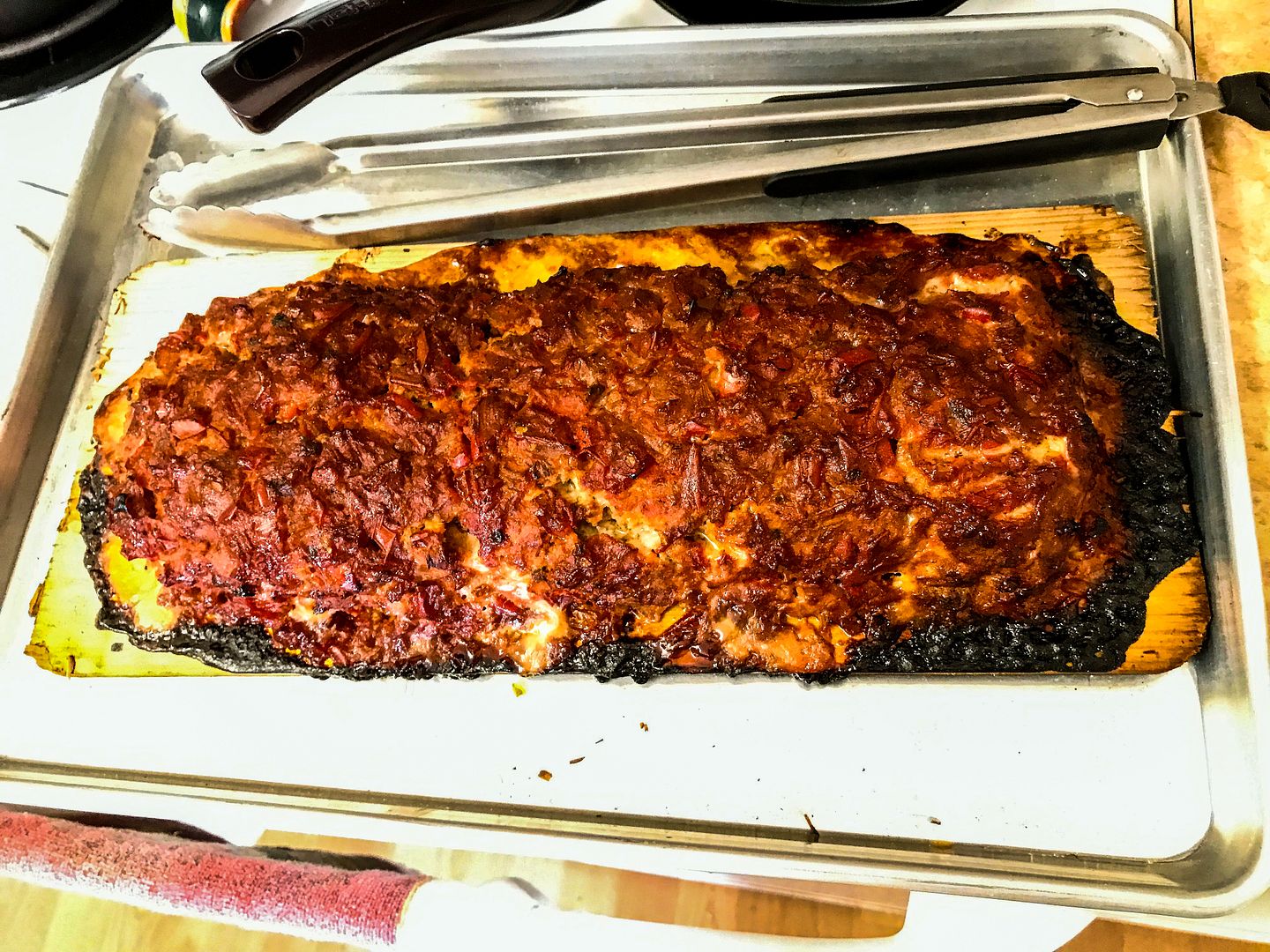 Plated with Baby Brussels Sprouts, a left over ABT, Baked Potato, Marilyn's Corn Bread (with whole kernel sweet corn added along with chopped, sliced, Pickeled Jalapeno Pepper) and, of course, the Meatloaf
: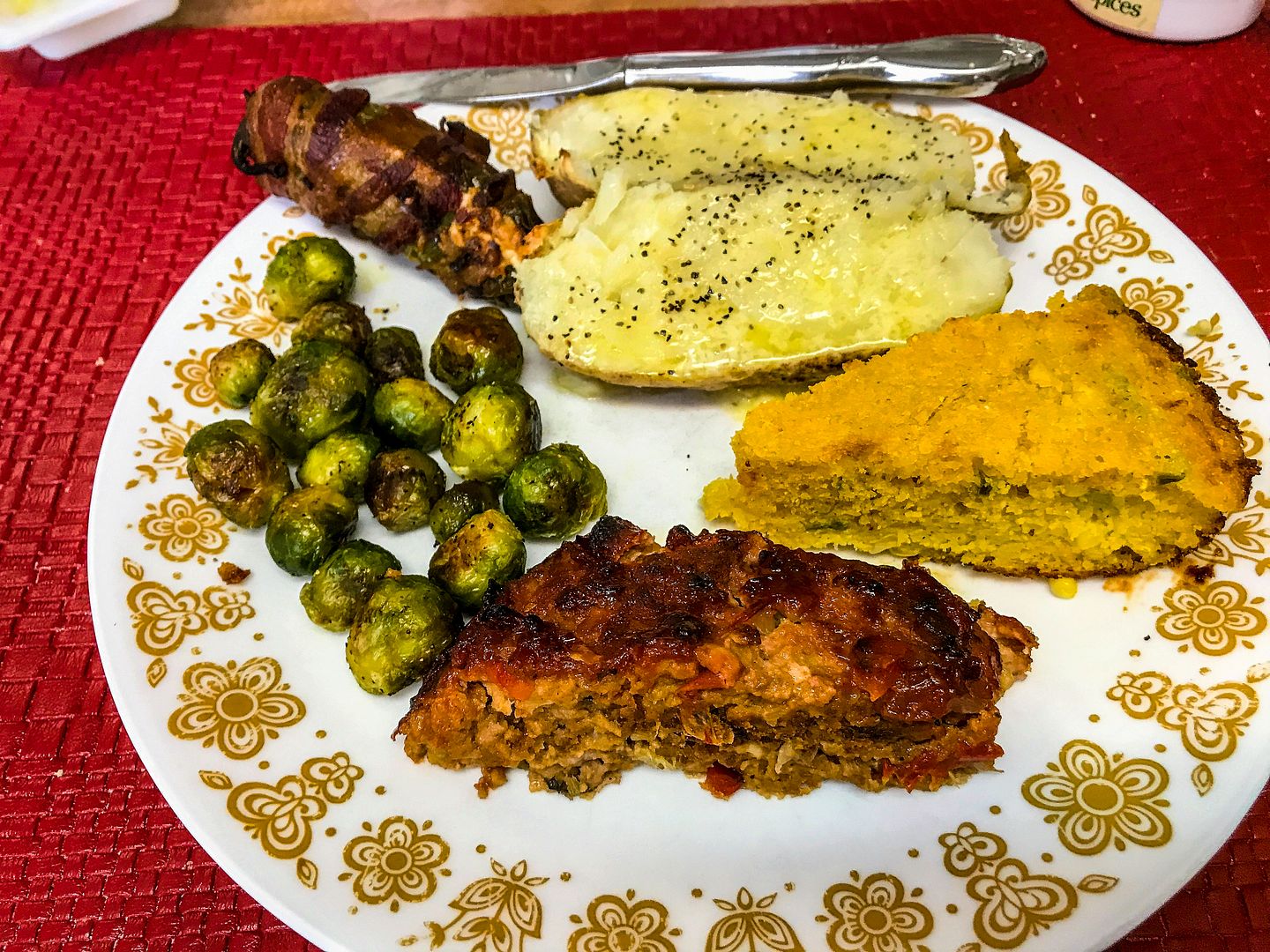 There is a bit of work to get the meatloaf ready for the grill and that was my very own SouChef, my wife Marilyn!
This meatloaf recipe is definitely SPECIAL. It comes from the Plank Grilling Cookbook, 2009 Edition:
https://www.amazon.com/s/ref=as_li_...=c178c577e5c06fae93a6524ca8aec36c?tag=TVWB-20
Thanks for watching and
Keep on smokin',
Dale53

Last edited: