Middle kid is home from school for the Thanksgiving break. She has been an off/on vegetarian the last few years, so when I asked her what she wanted for dinner, I was pleasantly surprised to hear......"Steak!" Don't need to tell me twice!
2x 2lb bone-in ribeyes (don't ask what they cost me!):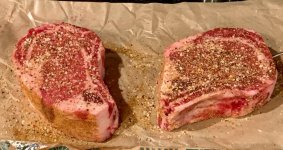 Put them on the pellet pooper at 250F until 129F internal (about an hour and 20 minutes), then seared 'em up on grill grates that I had in storage in the Genny Platinum: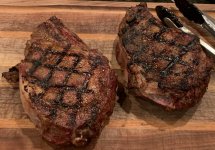 Perfecto!: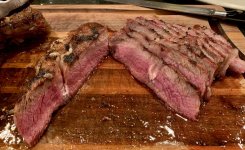 Sides were done in CI in the oven (my dad's Lodge on the left, 90 year old Griswold on the right):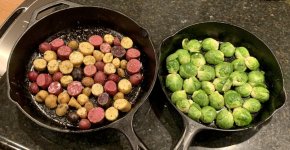 .....and, for toast/sandwiches for the week, an loaf of deli rye: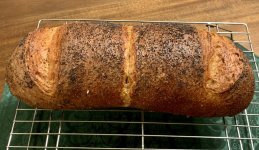 A blissful Sunday in my book!
R