Picked up some Choice Ribeye's intending to age then a la Alton Brown's method. Used it many times and it is fantastic. First Day in the paper and in the fridge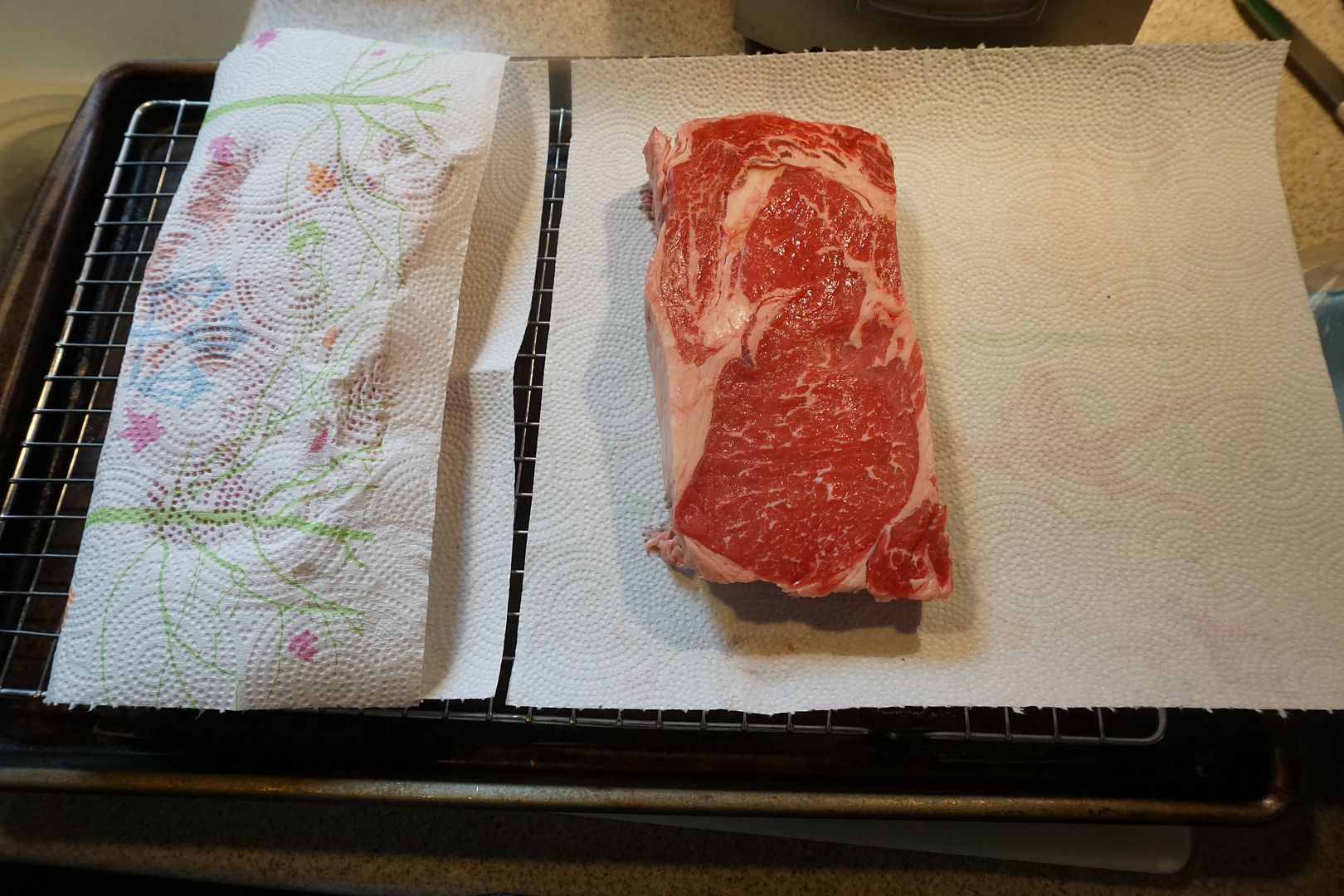 Day 2, re-wrapped new paper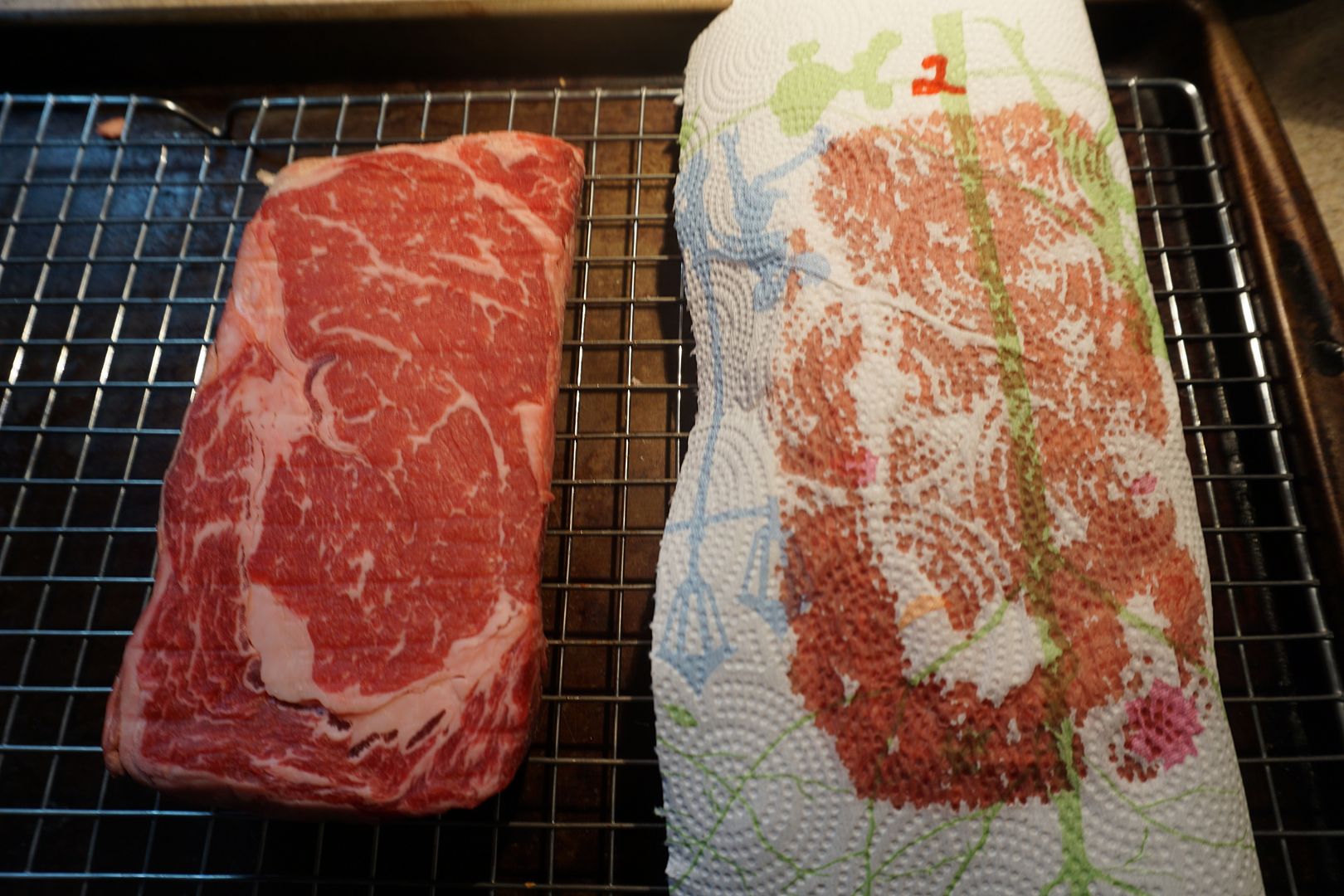 Day 4, that was plenty for these steaks. Trim off any dried out edge pieces and trim fat back to nice white aged fat
Cut off the last inch or so of the Gus, use a peeler and take of the outer skin the last three or so inches
Coarse Sea Salt and Fresh Ground heavily, Lump Charcoal at least three inches deep and fanned slightly to remove any external ash, Ribeye's on. And two yellow onions on first unpeeled directly in the coals.
About two and a half minutes per side and the crust is phenomenal, but internal was only 105. Placed indirect with a pat of butter on top and the onions pulled and all on the grate while the Gus is getting done. Gus has EVOO, Kosher and Fresh ground along with some Garlic Powder on it
Tonights fire extinguisher, a real nice Beer
Gus with a little lemon juice drizzled on, baked potato with butter S&P, all on the plate. The CEO was smiling a lot. I was too.