This thread will probably die down and get revived as I try hard to carve out even a little time here and there to work on the 1st generation Summit I bought from
@LMichaels
. Yes, those of you who have been on TVWBB for some time probably know the problematic story behind this grill. While probably the best gas grill ever made by Weber (other than the legendary unicorn Vieluxe), the 1st generation Summit shares an Achille's heal with all Summit models. Perhaps to allow grease to flow more freely, Weber designed the firebox with a porcelain coated steel front and back piece that folds down to create a sloped path for grease to run into the long catch pan. (This is not too unlike what Weber did with the SmokeFire pellet grill where they used stainless steel on the side flavorizer bars but opted to go with porcelain coated steel on the main one over the firepot. They did that because grease moves faster off porcelain than stainless - and presumably it would be a lot faster than cast aluminum.)
The problem, of course, is that given enough time the porcelain cracks from heat expansion and cooling contraction, not to mention hot grease and salts from cooking. Once cracks develop one of these pieces (usually the front one) will start rusting. As Larry says, "In no time it will be Swiss cheese."
Weber provided a generous warranty but didn't back it up with support parts when Larry's Summit experienced this issue. I believe he was able to extend the life of this Summit by obtaining a nice used replacement front, but soon enough that too failed. Larry has obvious reasons for frustration, and eventually parked the Summit until one day he was kind enough to sell it to me.
This will be a keeper of keepers grill for me. I am taking my time (whether I like that or not because of so many other issues in my life). So far, the grill is completely disassembled. I have started only the beginnings of cleaning, painting or otherwise restoring parts. I have the front firebox piece pretty much cleaned and hope to take it to some sheet metal shops to see what I would be looking at to make plates with holes matching the burner and igniter openings. I would like to "sandwich" them on both sides of the vulnerable metal using small bolts. Plate and bolts all to be stainless steel of course. I think if this could be realistically done it would buy many years of future use for this beautiful grill.
I say beautiful, because I think this first Summit was the pinnacle of Weber's design while Weber was still completely the real deal. The advertisement for the introduction of this first Summit really captures the classiness of this particular Weber: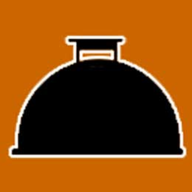 https://tvwbb.com/docs/1998-weber-summit-4pagead.pdf "After testing our $3,000 gas grill, we detected one major flaw. Suddenly the word grill seems inadequate." 1998 was Year 2 for the Weber Summit gas grill lineup. Weber was big on text-heavy ads during this time period...no meat in sight, no...

tvwbb.com