We have had absolutely lousy grilling weather. This spring has been crazy. We have had winds of sixty miles an hour, rain storms dropping 4-5" of rain in a couple of hours, widely varying temperatures, etc. We have even had some tornados in the area.
It was supposed to storm yesterday, but it turned out to be a pretty dern nice day. My wife, Marilyn, thawed some Costco Chicken wings from the freezer and got them ready for the grill. She perforated the skin, brined, then patted dry, applied a light coat of EVOO and used Weber's Kick n' Chicken rub. She made up some ABT's, too. I used the Vortex with my old Performer with a piece of Apple Wood on the grate over the Vortex. After the wings were grilled, we used our favorite homemade Apricot Preserves, Honey, and Chipotle in Adobo Sauce while the wings were hot off the grill.
Wings and Poppers ready to flip: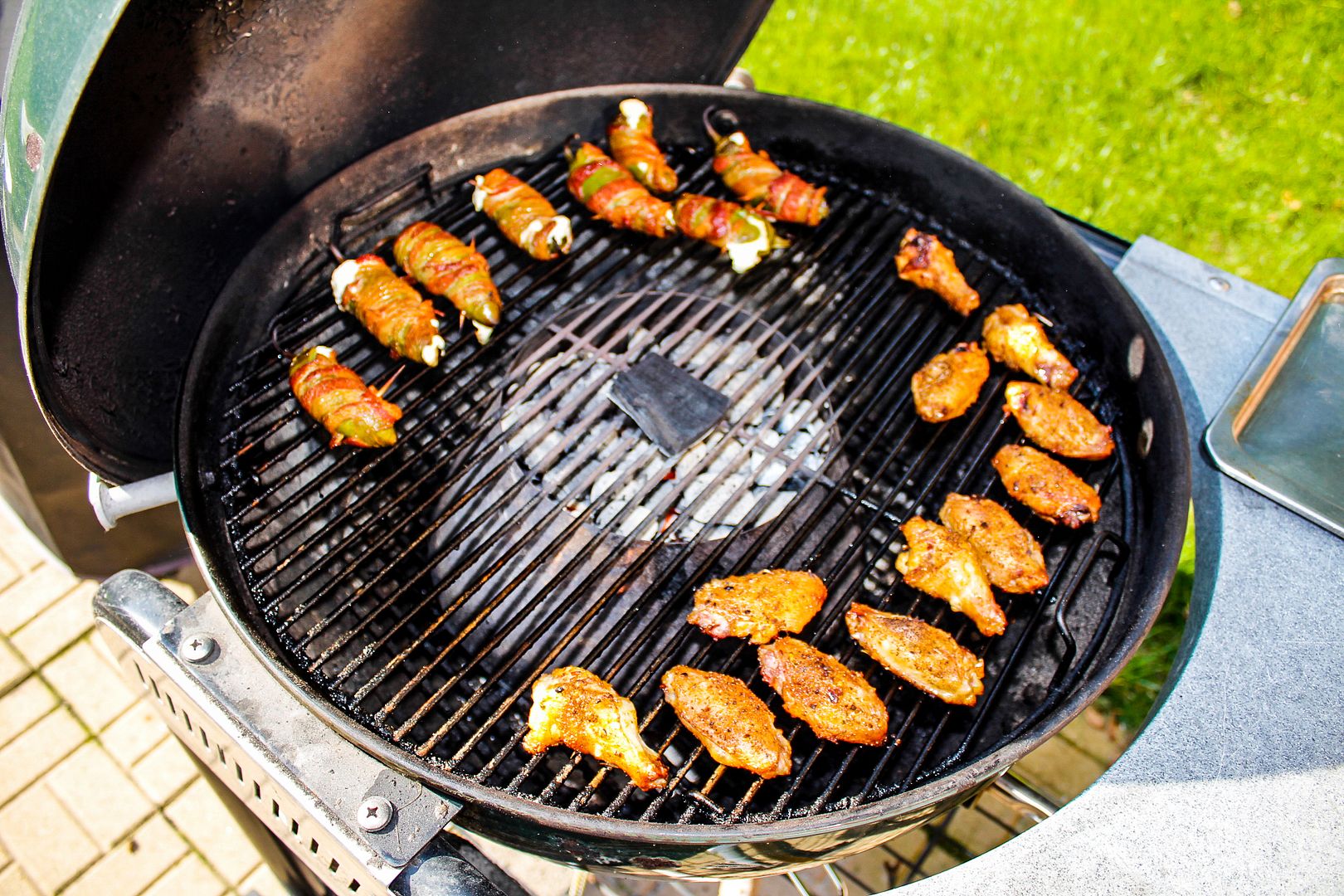 After the Flip: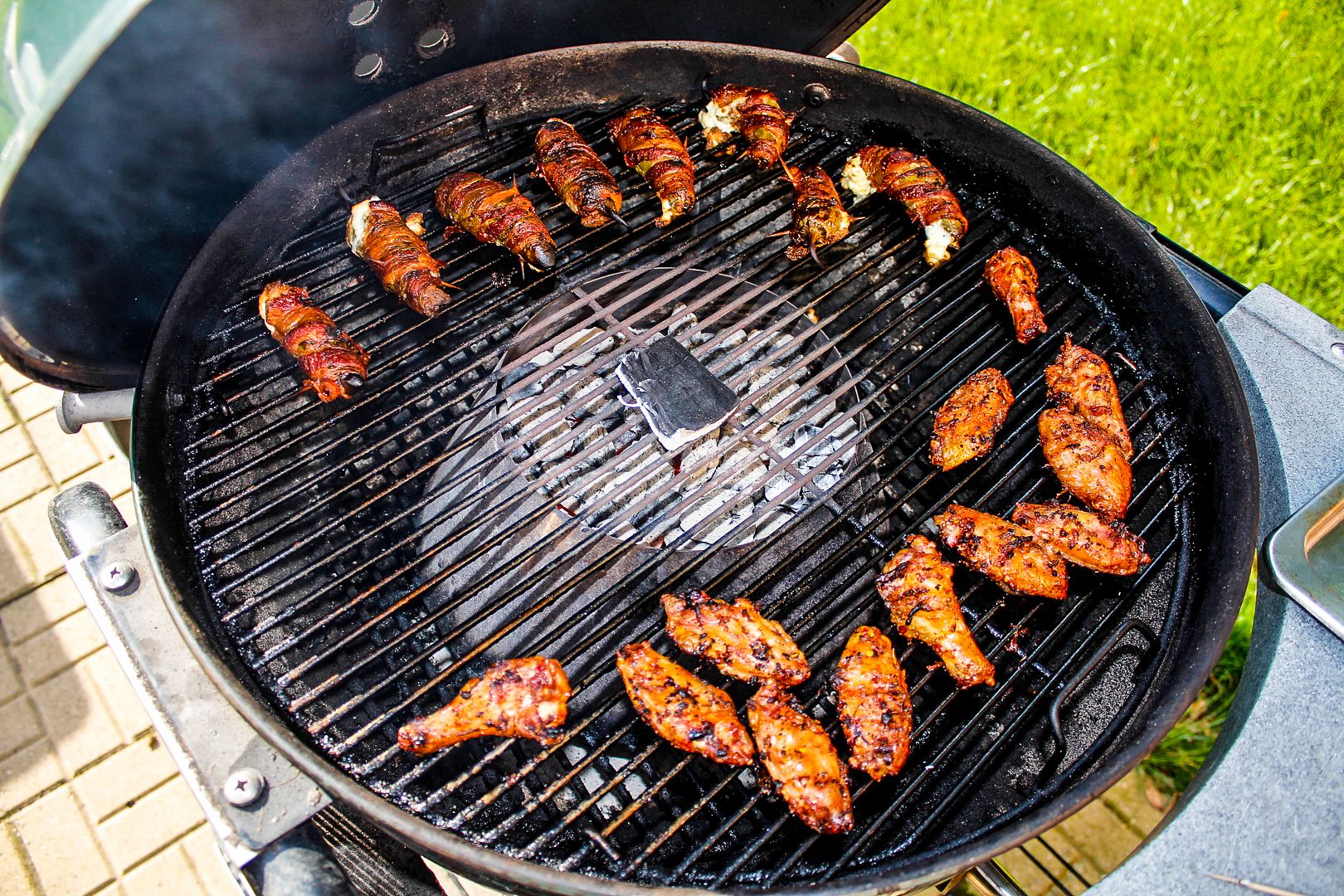 Close-up of the wings: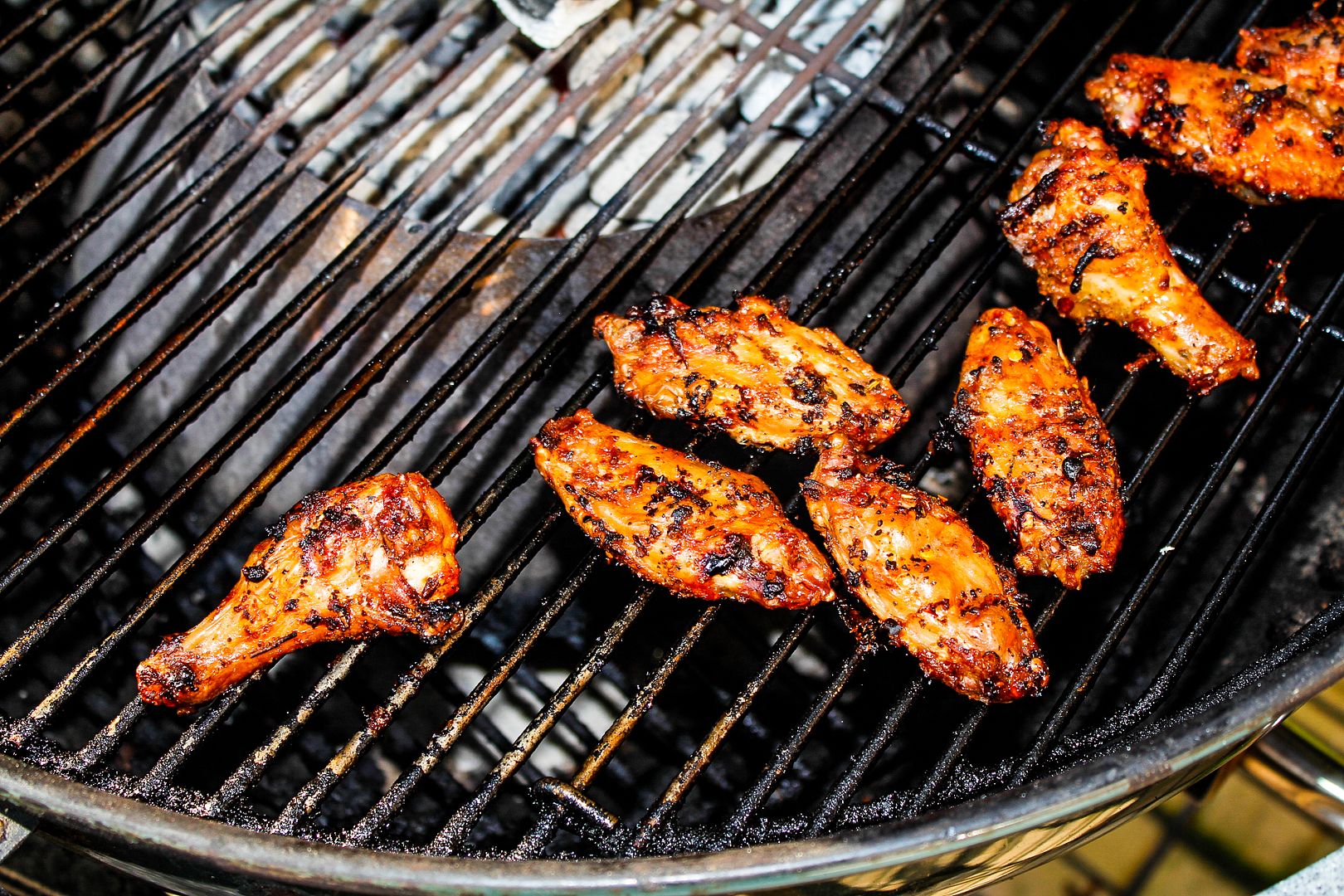 The poppers ready to come off: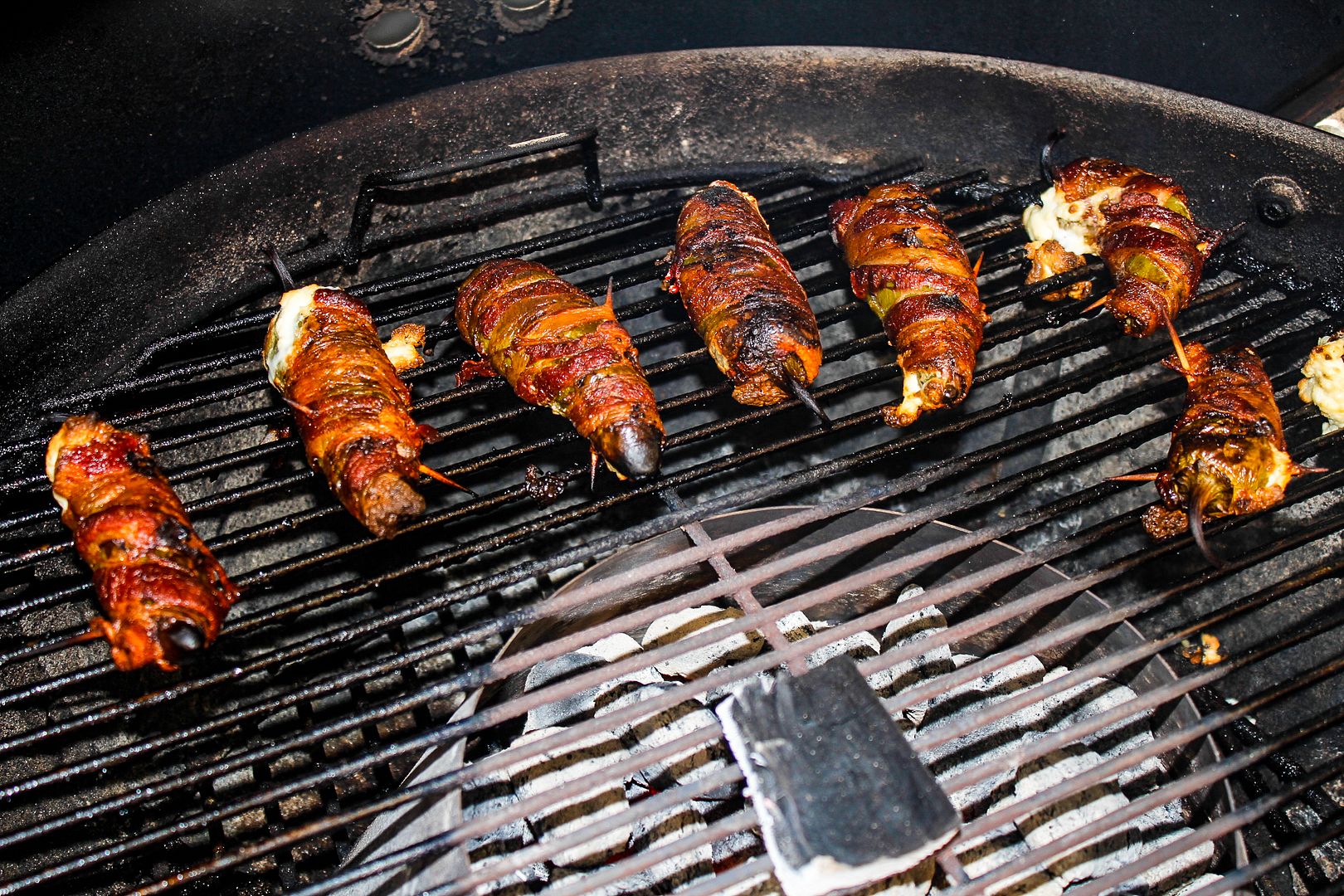 Sauced and ready to serve: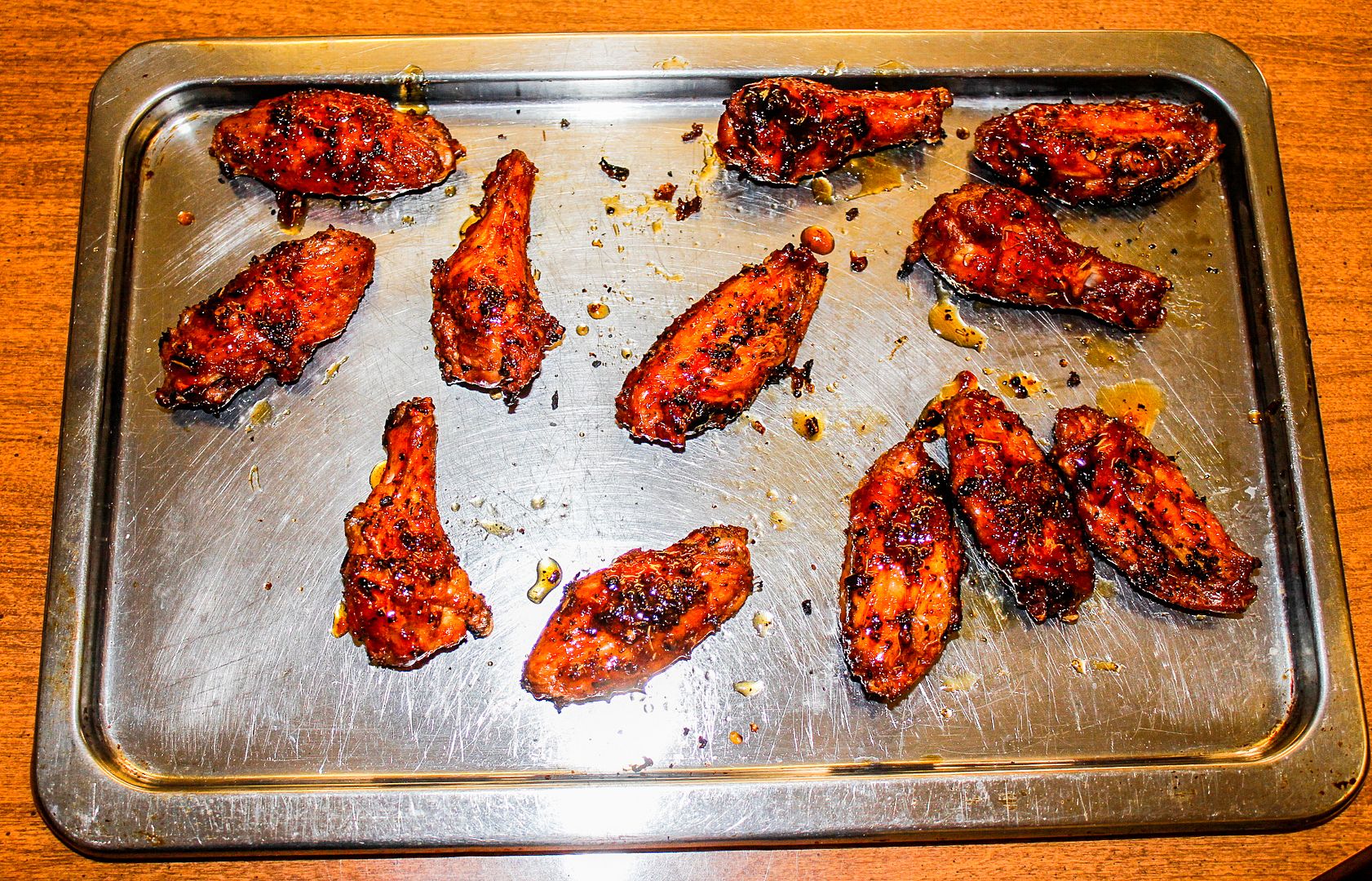 These peppers were larger than we normally serve but MAN! were they good: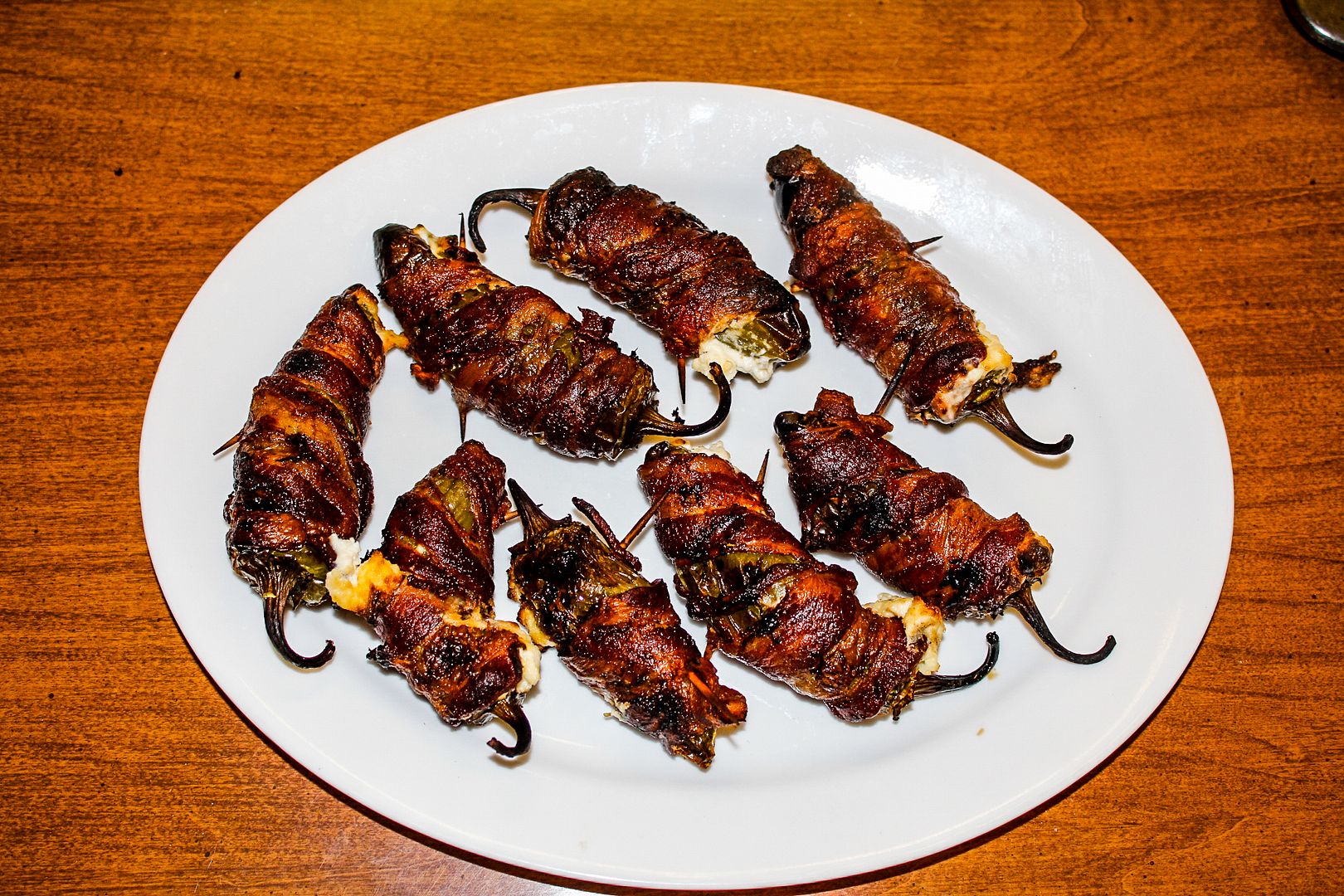 Marilyn made coleslaw and baked beans as sides and we had apple pie for dessert.
It was a GOOD start to the Memorial Day weekend!
Please raise a glass to our Veterans for this weekend.
Former SFC Robert D. McGee, Ohio National Guard and U.S. Army
Keep on smokin'
Dale53