This is what my niece keep saying all day looking forward to pizza night. This was a make up for the one she missed two weeks ago.
Getting set up.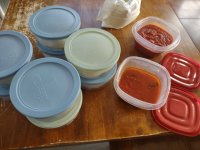 Half the 8 pies where just simple cheese.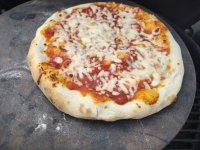 Two were pep.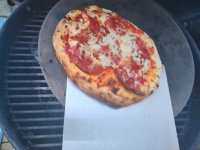 One pep and sausage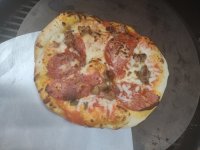 And one just sausage (I ate that whole pie it was topped with Mike's hot honey)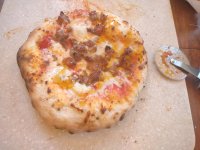 This was the kettle after the eighth and final pizza it stayed there the whole cook. I love the Weber Kettle, it can do just about anything this cook can think of.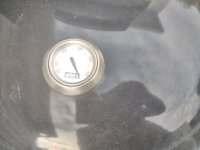 Two of those cheese pies were for my son who was at a friend's house. He just got home, heated both pies up and this is him with his plate.