GMG/SmokeFire pizza oven round 2.
Still did not make dough. Wife gets mad when I make a mess and I think this was a close call as is.
Trader Joe's Pizza dough and a sauce I picked up at the only grocer in town to carry semolina.
2 pies where garlic and herb dough, 2 regular.
Used mozzarella, olives and Turkey (Wife choice) pepperoni. One pie was garlic olive oil and mozzarella.
The SmokeFire performed excellent and I learned a bunch.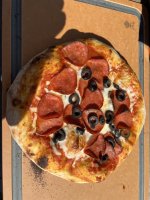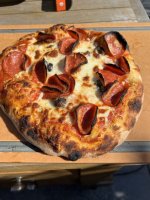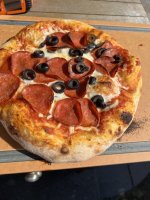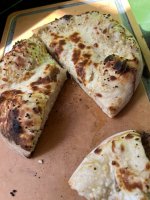 I made 4, kids and wife had different opinions on done, so I tried to adjust each for their liking.