My kids are back in school, my wife is back on campus, fall soccer is in full swing, and Labor day is Monday, for me these are the signs summer is ended and fall is here. My backyard BBQing goal for summer 2021 was to try a bunch of new recipes using new (to me) cooking methods, using new ingredients, and just trying things I have never done. This was mostly a huge success, with one epic fail in there. Some of the highlights of the summer where Filipino Pork Skewers, flanken style beef ribs, homemade ramen, smoked carnitas, smash burgers with bacon jam, and tacos al pastor.
When I was responded to a post this morning in the Photo Section, I stated that one of these above recipes was my "vote for recipe of summer 2021!" That statement led me to creating this post. The recipe I made that statement was for smoked Carnitas. I followed the lead of Rich G. and
this recipe
and I made it three times, the first was a great birthday gift to myself, the second an epic fail, and the third is the link below.
https://tvwbb.com/threads/the-smell-of-sweet-redemption-it-smells-a-lot-like-pork.87752/
The Carnitas was my family's favorite cook of the summer hands down and it does win for me too, but a close close second are the flanken style beef ribs with this amazing homemade rub that has become my favorite beef cook! Here is the first time I made them. I have made them two more times since, I love this cook!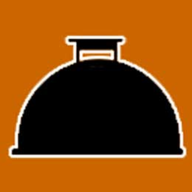 Spoiler Alert: This was one of my favorite things I have ever cooked or eaten. One of the three meats my family got me for father's day gift was these flanker style ribs. This is my first time cooking Flacken Style ribs. I have been looking for them for a while and haven't been able to find...

tvwbb.com
So as we open the door of fall, what gets your vote for your favorite recipe, or cook, or back yard bbq experience or memory of Summer 2021?
P.S. Joan you can choose at least two, I did...