Picked up a 9# pork shoulder on sale for $1 a pound.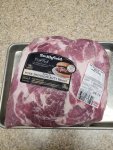 Applied some Rich's Rub.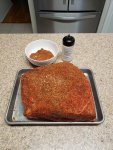 Put it on the 18WSM with some post oak for flavor.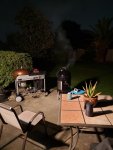 The WSM settled in at about 265 and I let it run all night at that temp. At about 8AM the temp started dropping so I opened the vents up for the home stretch. This was after 14 hours. The shoulder was at 205 and very tender, time to pull it off.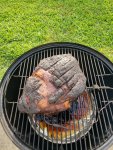 I let it rest for a few hours wrapped in foil and a towel in a cooler.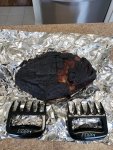 Shredded.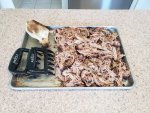 I made some sliders and packed some up for a couple of my buddies at work.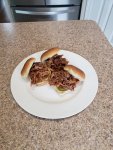 Good stuff. Thanks for looking.
Last edited: