So a quick disclaimer…I had a great pizza making partner last night. I basically made the drinks and managed the fire
! I've been pretty obsessed with getting my temps up for pizza. I've been scouring this site (Thanks Rich G) and YouTube! Last night it all came together!
This is the Italian flour that made the dough!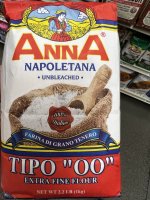 Keeping with the Italian theme here is a bourbon, aperol, and disaronno cocktail!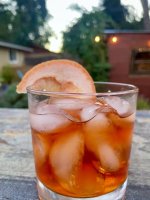 Really focused on getting some major heat so did a layer of unlit KF coals in a "c" pattern and then added a full chimney of lit.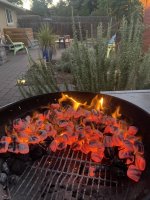 Once I had the coals banked and ready I put on the grate upside down so I could place three big apple chunks in it to really drive up the temps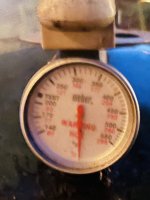 Temps were….very high? I was very happy! Stone got nice and hot and it was time for pizza! I put a brick under my stone to elevate it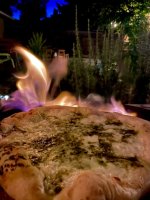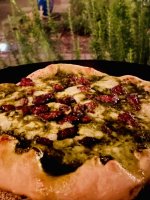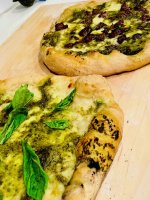 I rotated the pizzas on the stone every minute or two to get an even cook. They were on about 7-8 minutes. Had some fresh tomatoes and of course some Italian vino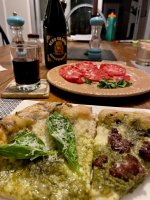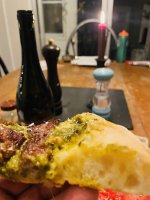 Fluffy crust with a nice crisp and so flavorful!
Saluti!