Here's my Brooklyn - my best buddy. She loves to play fetch.... and HATES the fake throw or any delay tactics.. Here she is just about to give me the ball.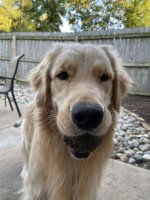 Here she is not so patiently waiting between my summit and genesis... about to charge me!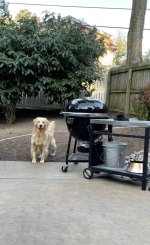 Oh no she's really going to charge!
Lookout here she comes!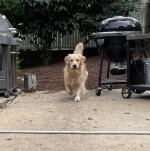 Let me know what your pup (or cat) likes to do for fun!