Today we did chicken wings on the weber performer. Nothing fancy but it was delicious.
My son helping me out seasoning the wings with webers kickin chicken
Indirect heat at the beginning of the cook then a quick sear.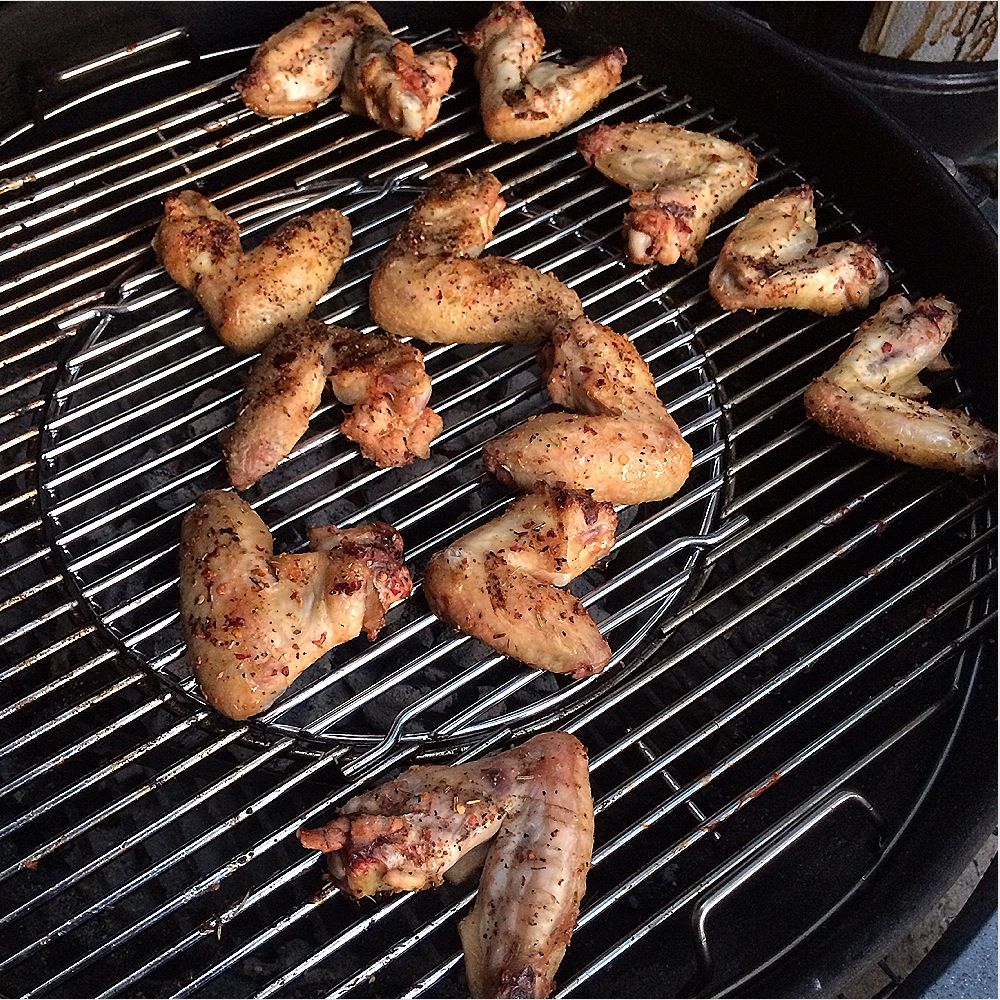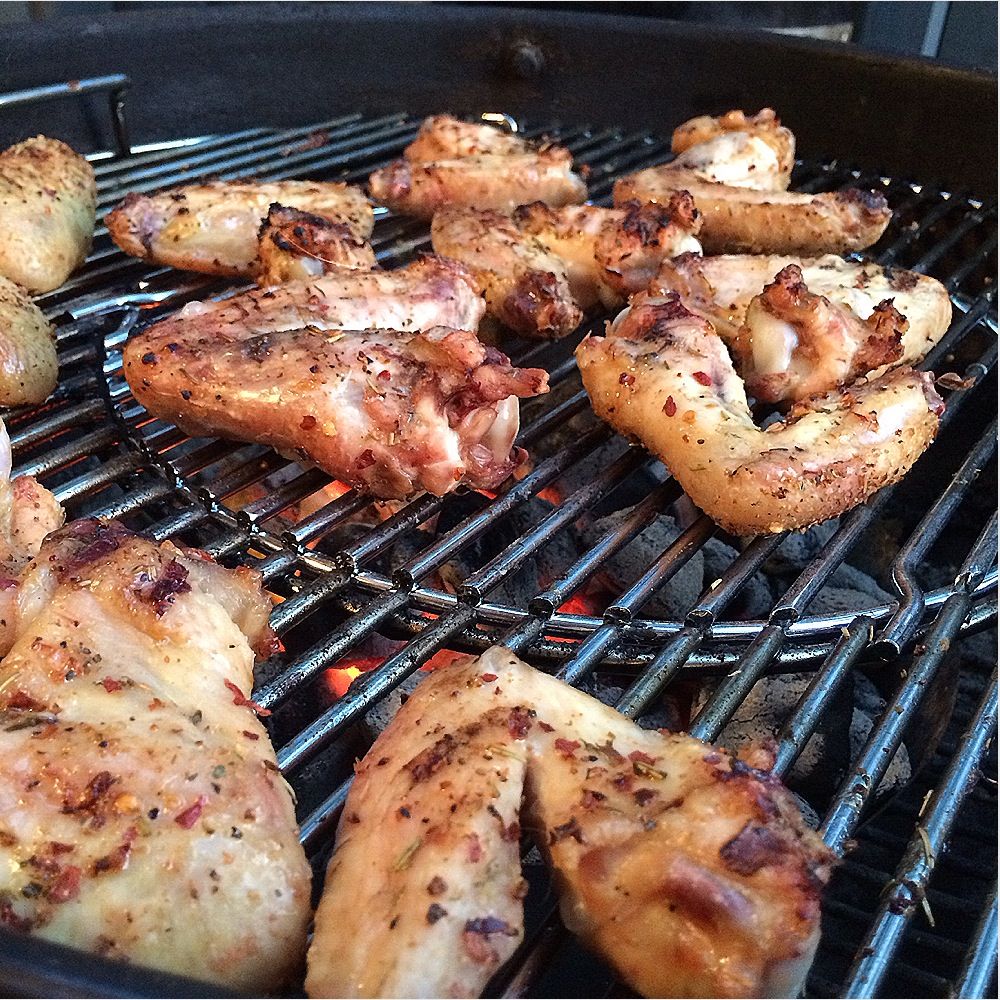 Here's where I was looking for an excuse to use my new Weber Wok
Toss the wings on there to crisp up the skin a little.
My plan was to make them into hot wings but after tasting one I ate them as is.
Here's a question for you all.
I got this wok for $30.
Maribel said she saw them at lowes for $35
I tell her they usually cost $60
I got a deal right? She thinks I saved $5 only.