I set up the Charbroil Big Easy Oil-Less Turkey Fryer on Thanksgiving afternoon at halftime of the Bear's game. It's basically an outdoor air fryer that runs on propane.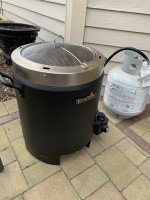 I dry brined a 12.17 pound turkey overnight with kosher salt, black pepper, rosemary, thyme, sage, and garlic powder.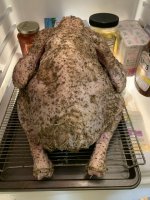 2 hours and 15 minutes in the Big Easy and it was ready.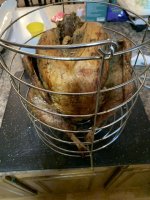 Skin was nice and crispy.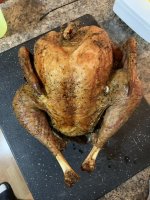 Served with the usual sides of mashed potatoes and gravy, green bean casserole, corn off the cob, and stuffing. This year we used Case's muffin cups for the stuffing!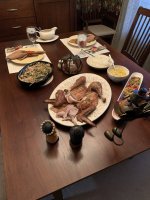 One more pic from the opposite side; why not…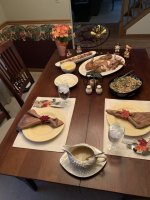 It was just the two of us this year and we had plenty of leftovers which we planned for and enjoyed. Thanks for looking!