Hey everyone, hope you all had a great weekend. These photos are from my Weber-cooked meals during the past week, and in the spirit of efficiency, I decided to consolidate all the pictures into a single post.
First up are some lamb loin chops from Costco. Normally, I season lamb with just salt, pepper, rosemary, thyme, and garlic, and then pretty much just grill it. This time, I decided to change it up a bit, and seasoned the chops with Harry Soo's Slap Yo Daddy BBQ rub, and also used a foil smoker pouch filled with apple wood & hickory pellets. Truth be told, I thought my addition of hickory overpowered the natural flavor of the lamb, so I'll just stick with a mild wood next time I try this and not fall into the trap of "if some is good then more must be better".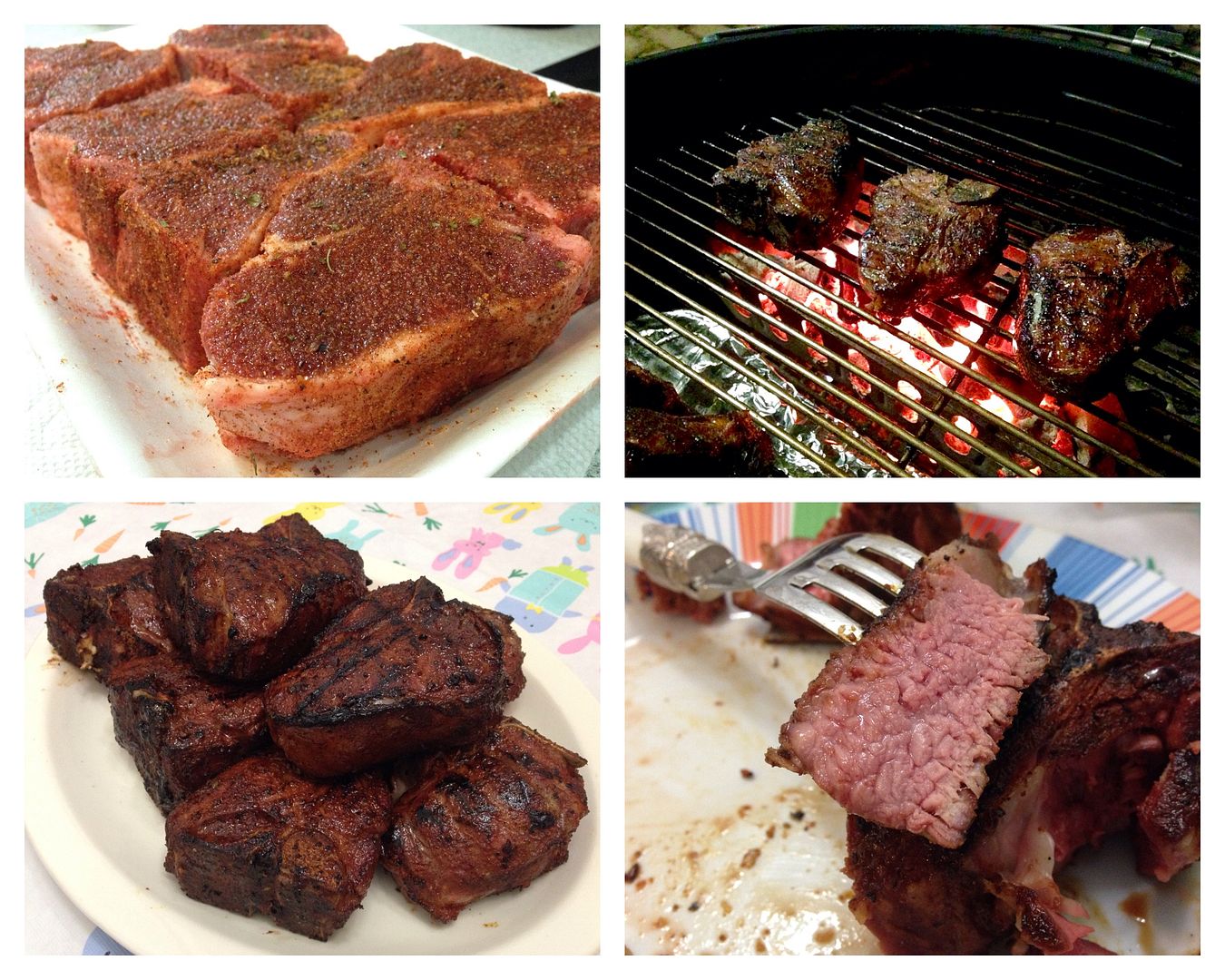 Next up is a brisket flat I cooked for a co-worker. Seasoned the brisket with Kosmos Q Cow Cover rub and smoked it hot-and-fast using lump charcoal and Texas post oak. Hopefully, my colleague will be happy with the results.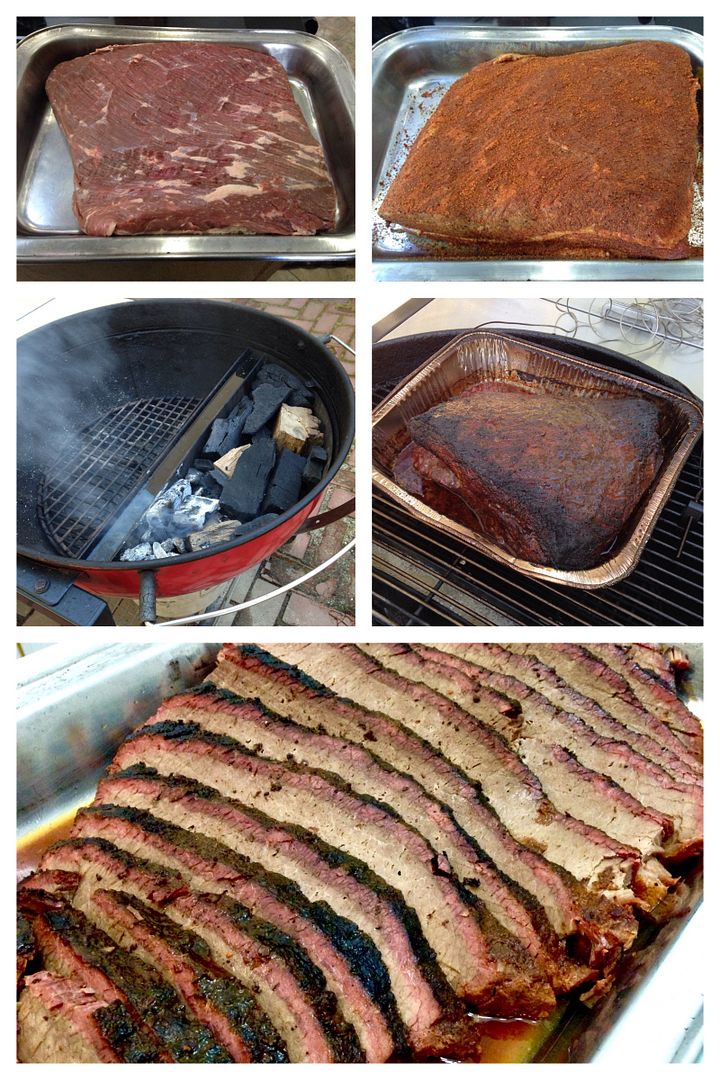 Finally, this is a grass fed rib roast that my family had for Sunday dinner. Nothing too fancy with the seasonings here, just salt, pepper, rosemary, garlic, and parsley. Grill-roasted indirect on the Performer using just lump charcoal with no smoke wood. Turned out a little overdone for my tastes, but the flavor was still good.