It has been way too long since I made ribs and also too long since I posted a cook. Been less active here recently. Supper busy with work and family, but still cooking, just nothing new. I have been enjoying so many of your amazing cooks!
Ribs are one of my daughters favorites and she has been excited all day. Got two racks of extra meaty baby backs. Here they are before they went on.
At the two hour mark, going to let them go a little bit longer before I wrap.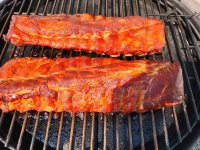 Off to get wrapped.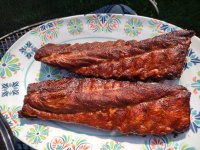 Coming out of the wrap.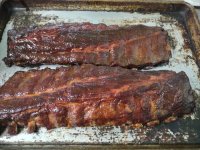 Getting that last kiss of smoke while setting the finishing sauce.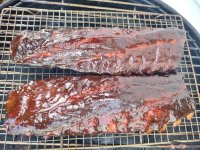 Done.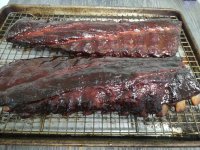 Cut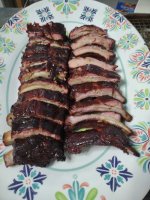 Plated with calico beans and baked cheesy potatoes.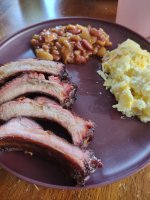 Some of the best ribs I have cooked and a great Sunday night dinner with family. Also really enjoyed getting to post the cook.