Or, at least I had no intention of buying one!
But a quick trip into Tractor Supply to buy the pups a new dog bed changed that!
They had a Black Friday sale on the 17" for $99! And they just happened to have the display model left.
Oh what the heck, grab a cart and put that bad boy in there! Oh yeah, the dog bed too!
Dinner last night was thick cut pork chops, seasoned with a spice rub we bought at a farmer's market that has espresso in it. Very tasty stuff!!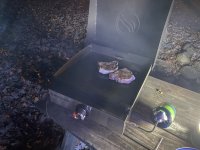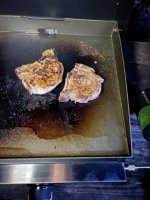 Sorry about the poor light, it's an LED camping lantern!
Today's lunch was sliders. Very nice crust from the griddle!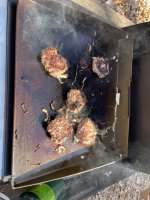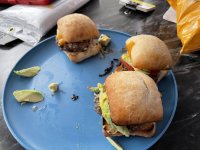 Oh yeah, the camper!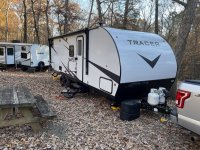 Thanks for looking everyone and Happy Thanksgiving!