Got a butt portion ham from Kingsoopers. A friend of mine brought on over so i could cook his too. Fired up almost a full chimney of lit on top of mostly used charcoal. Add two small chunks of hickory wood for smoke.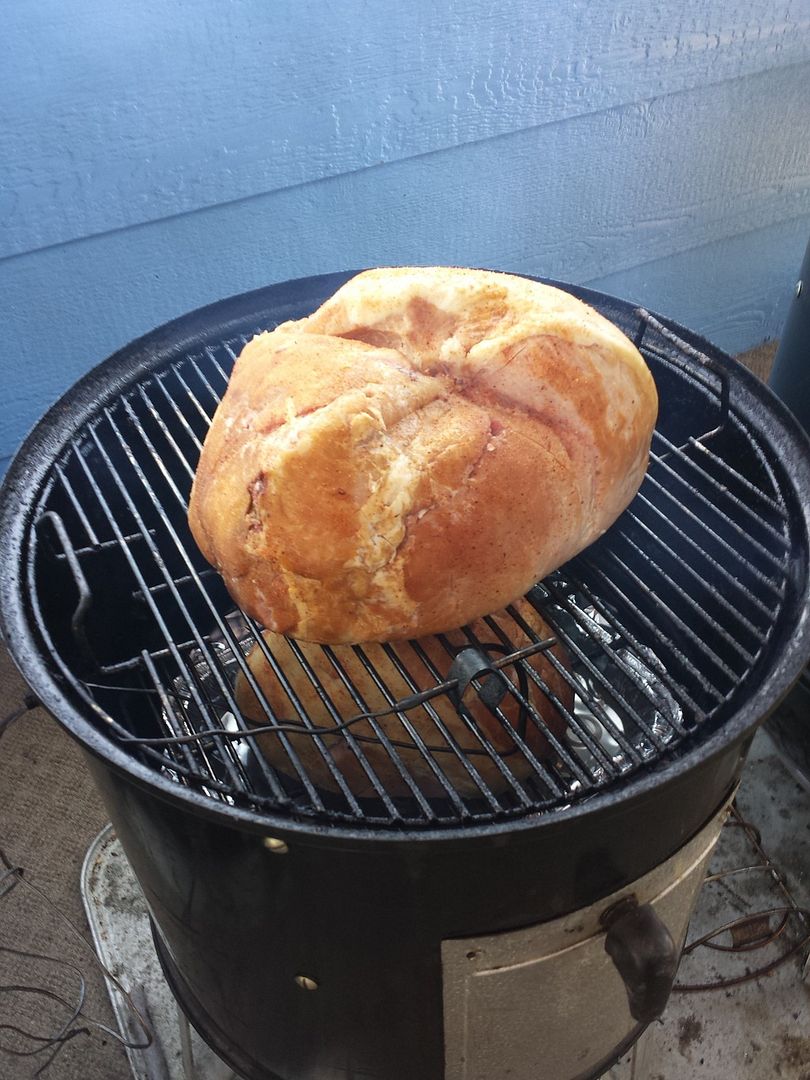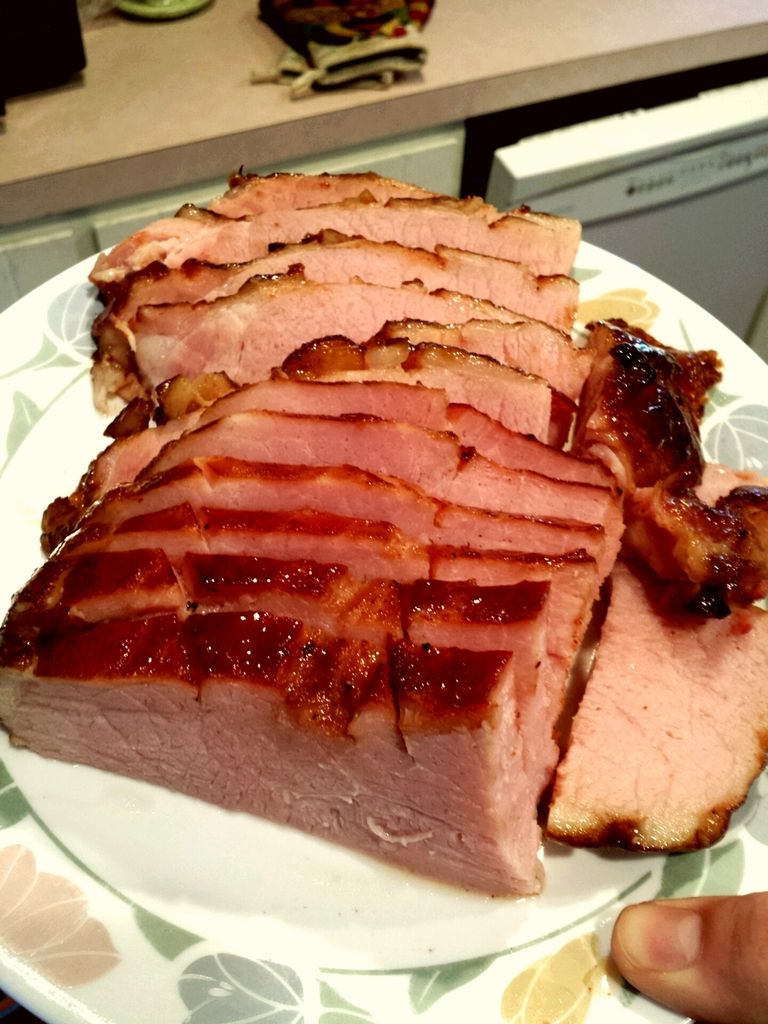 Turned out pretty good, next time maybe just one chunk of hickory though. Used a brown sugar, mustard and rum glaze for it and it was ok. Might try the mustard whiskey glaze as on the tvwb.
Well hope you all had a great Easter, and see ya next cook!
Last edited: