Made the rub last night. Rubbed on dry and let sit overnight on the garage fridge.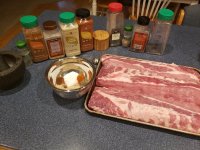 The E330 makes a great prep station and a partial wind break.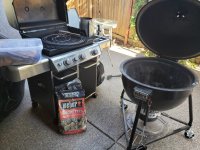 Broke out the weber briqs
15 briqs in a Weber chimney
Lit with the Weber side burner on the E330
Mixed in weber hickory chunks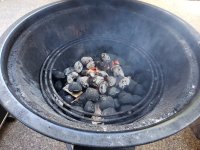 Waiting for the smoke to clean up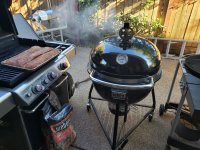 220 F. I'll bring the temp up a little.
I'm rolling manual analog temp control. No temp probes or controllers.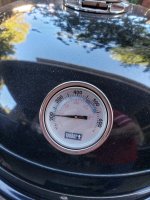 About an hour in, first spritz. ACV and apple juice.