It's been way too long since I've done a Chuck roast and it's one of my favorite things to cook. But the last year + they've been at $7 a pound in these parts and that is just ridiculous. Finally got a roast at my market for under $4 a pound and it was time to get to work!
Rubbed with my special in house rub and some Kosmos. Did a spicy brown mustard as a binder.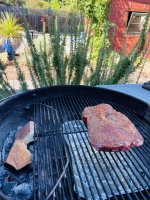 Went with some basic briquettes and some cherry
and hickory on Performer. I wrapped at about 160 and put on my Gold B to finish it. I took it off at about 192 for a short rest. I've found chuck's need to come off a bit earlier for slicing purposes. It was a seven hour cook for a less than 3 pound roast.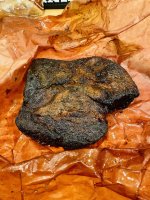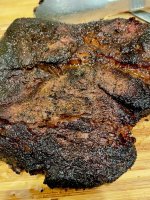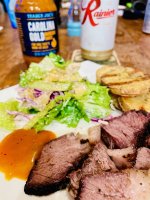 I'm thinking it's time for a short break from red meat…after tomorrow's leftovers of course!