Still had a lot of chicken from the beer butt Chicken I did yesterday and Chicken Pot Pie is one of my favorite way to use leftover chicken.
Made a roux with a little butter, canola oil, flour and some Knorr Chicken bouillon.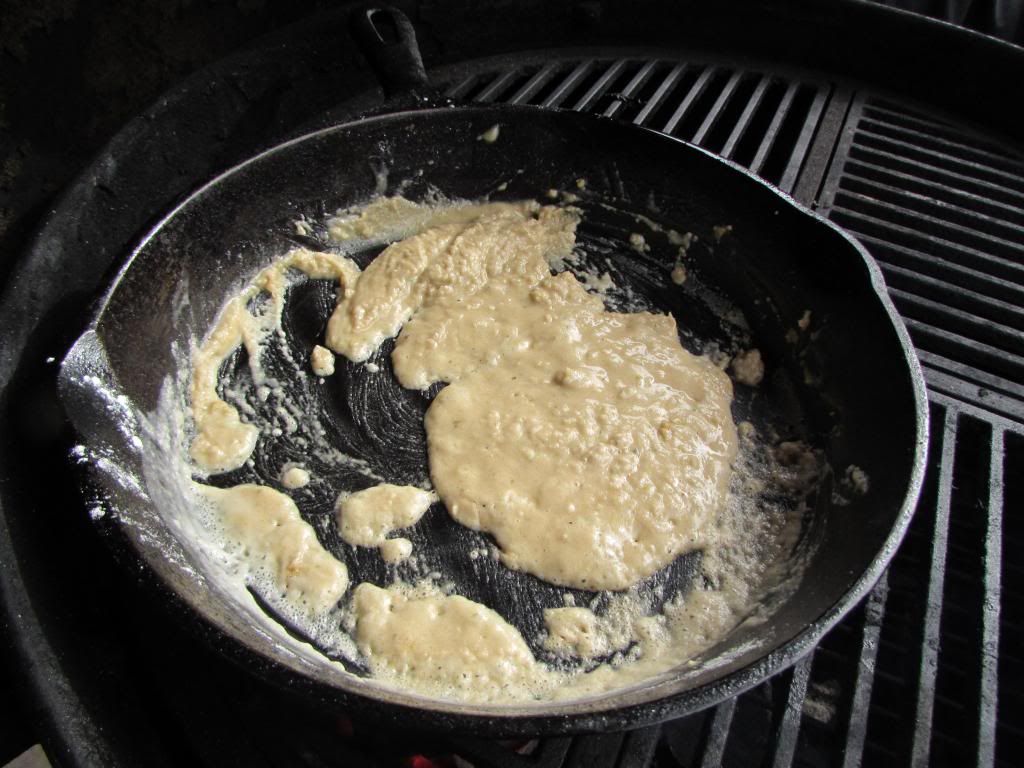 Added enough water to make a gravy then added 8 oz frozen mixed veggies and approx 2 cups chopped leftover chicken then mixed it well
Took a Roll of Grand biscuits and split them in half so I had 16 biscuits and covered the chicken. Cut some of the biscuits to fill in the gaps.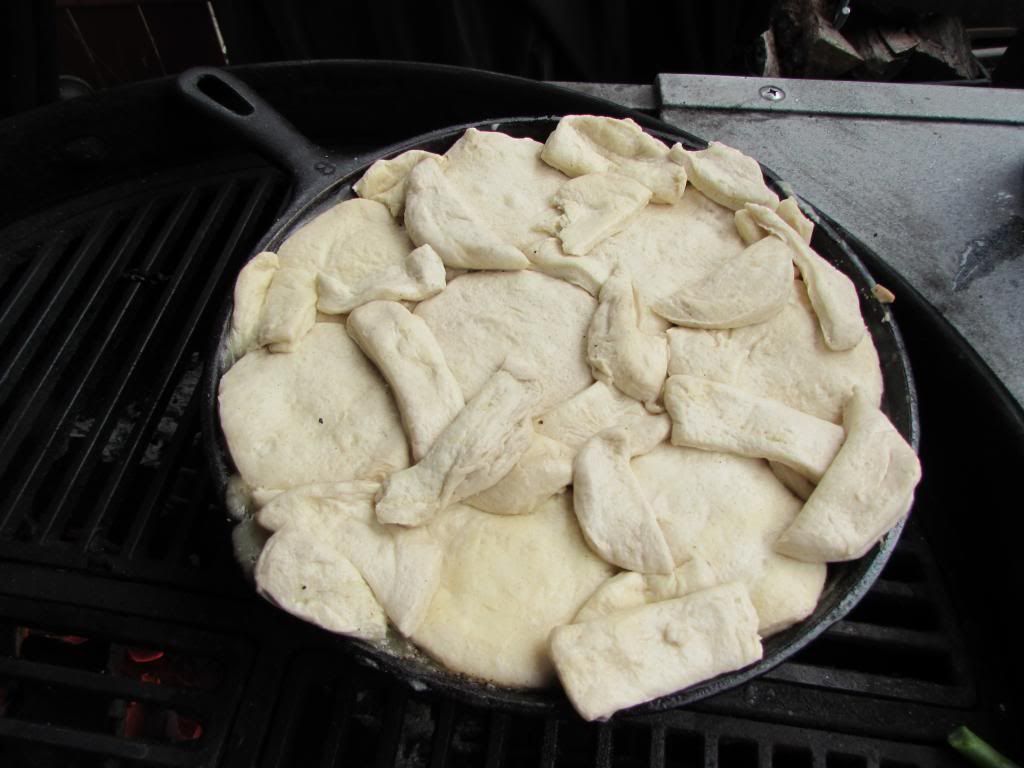 Then let it cook indirect on the grill at about 400*f for approx 25 minutes