weighed only 3lb, 9oz...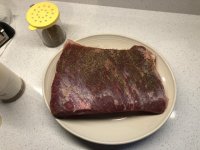 seasoned with salt, pepper and cayenne...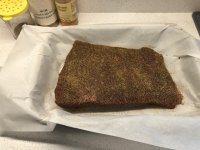 just before 10am it was placed on the 14" WSM fueled by B&B charcoal and hickory wood for smoke...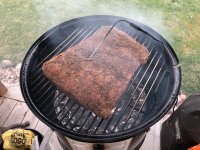 the WSM held perfectly at 240ºF the entire cook....
after 4 hours 40 minutes (2:40pm) give or take a few, the internal temp hit 165ºF...
it was then wrapped in the magic
pink
butcher paper.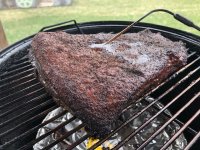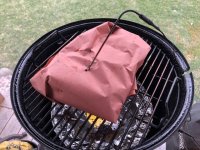 4 hours, 20 minutes later, the brisket hit 200ºF (7pm)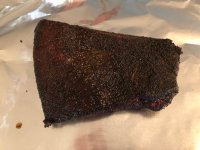 wrapped the beef in foil for another ½ hour (i know, another late dinner)...
then sliced, played with and finally plated....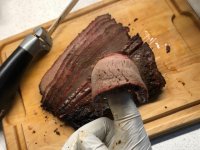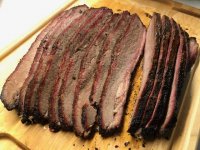 served with wild rice, sautéed onions, shishito peppers, asparagus and roasted garlic (the usual suspects)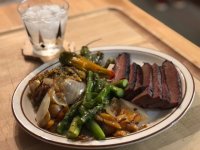 I am always leery about the outcome of brisket flats, but this one was near perfect... moist and tender...
most importantly, it was DELICIOUS!
Thank y'all for swingin' by!

​