Finally getting knee deep into fresh produce here and being able to make almost every meal with something that's just-picked so been a lot of food stuff going on. Here's a few recent cooks and maybe a sneak preview or two of some things I'll post here later.
Charring green peppers, and decided to grill a few chunks of watermelon with balsamic at the same time. It was... well, not bad at all but definitely different.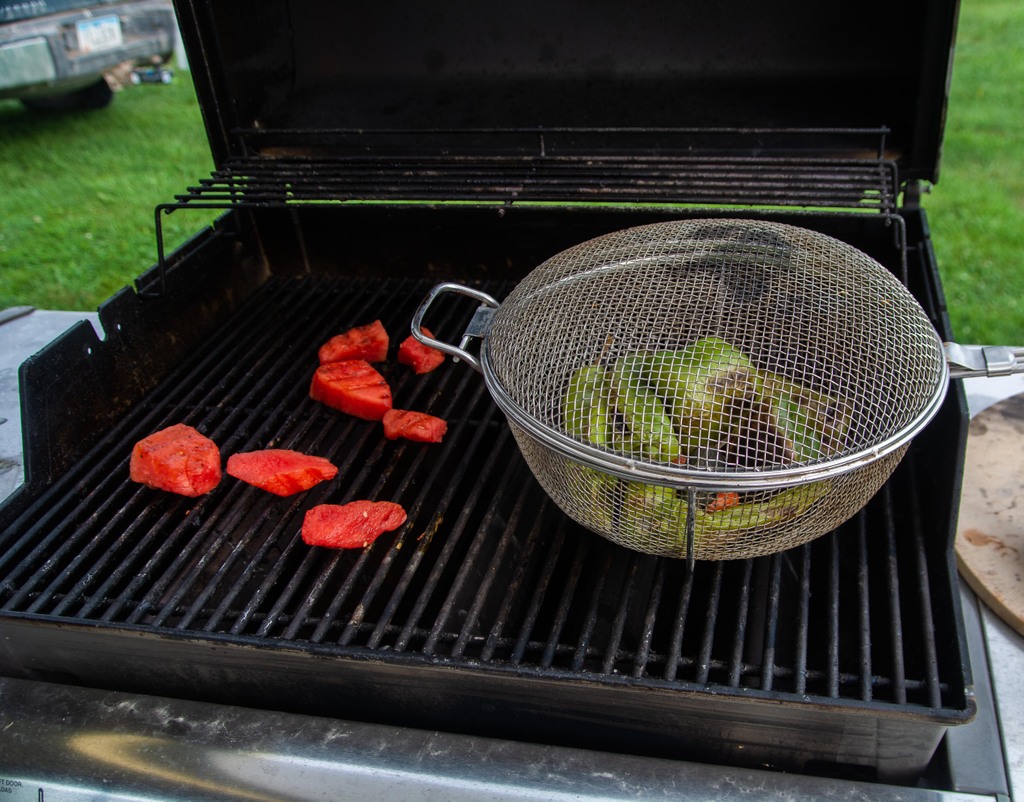 Skinning tomatoes.
Was just playing around with ideas here, made burgers with ground pork from some hogs we killed and butchered. Stuffed with basil and feta cheese, put some grilled peaches on top, made a nice caprese for the side. Tasty, but not quite enough fat to hold the burgers together nicely on the grill. Probably should have tried it with mats.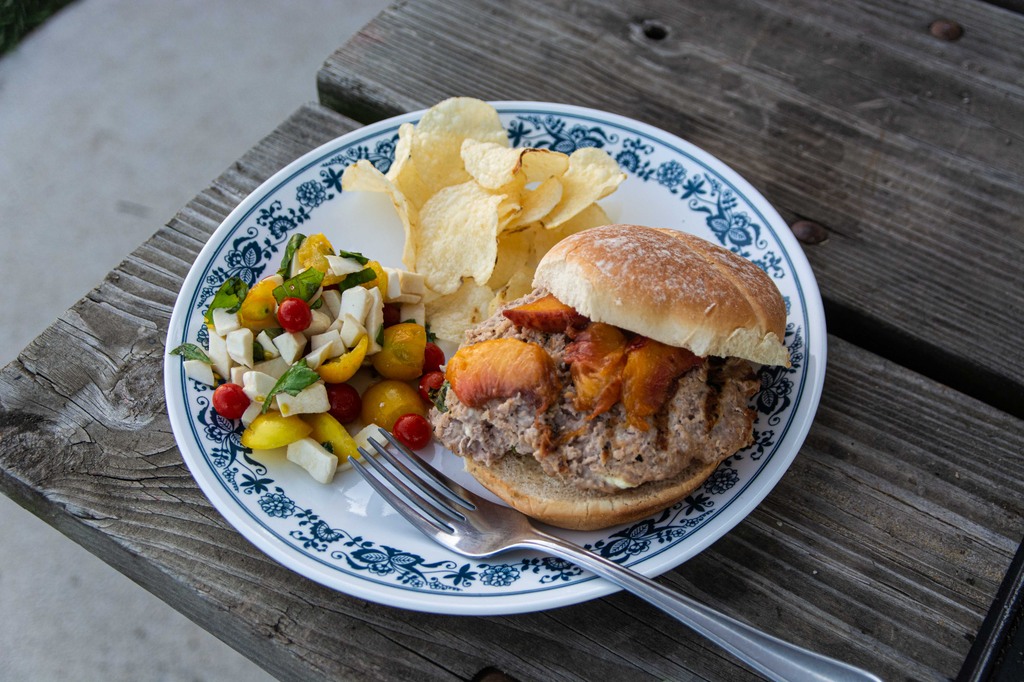 A couple of the things we canned last week with the above veggies- batch of pepper relish and a batch of pizza sauce.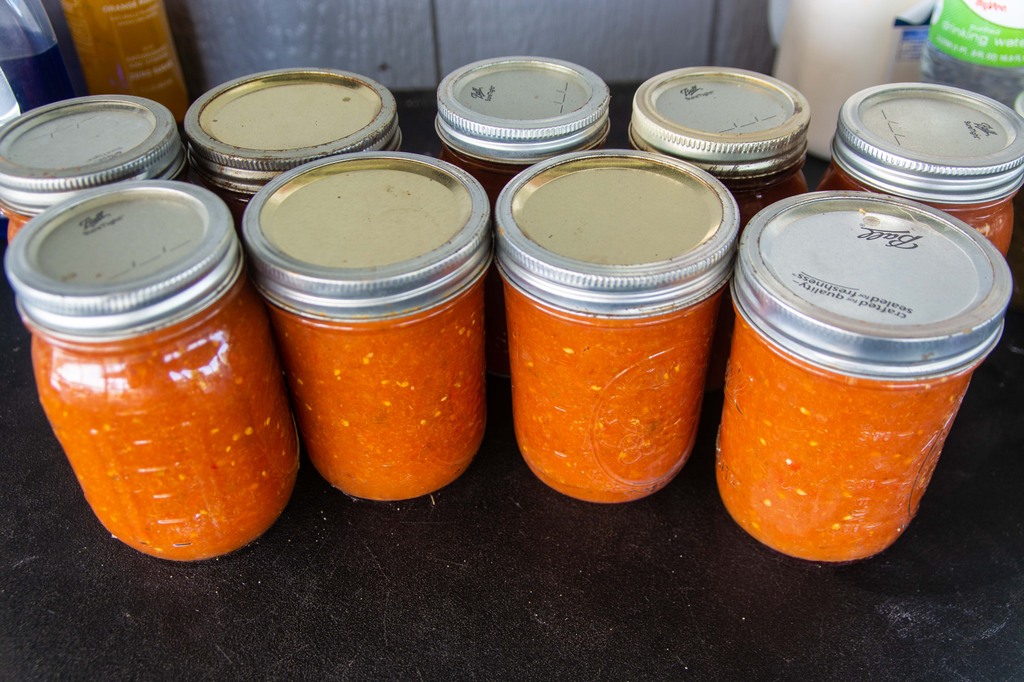 Few pieces of bruschetta on the Genesis.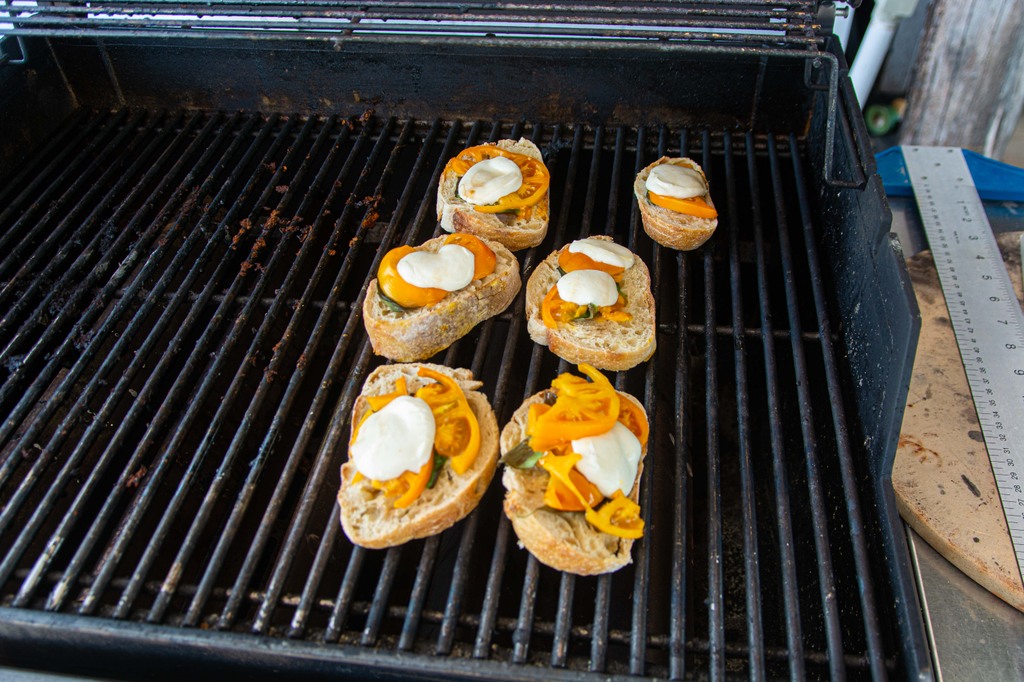 Masonry project of the week.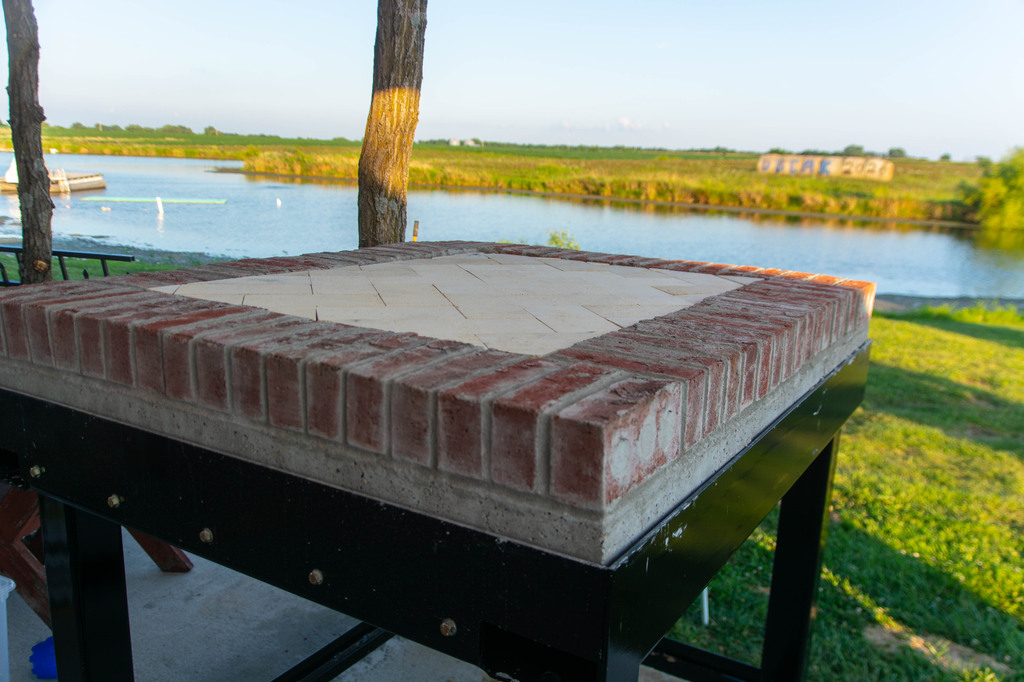 Beef short ribs on WSM, and in the foil is a cabbage that was cored and stuffed with a stick of butter.
Plated meal.
Everybody seems to be doing it, so had to give smoked queso a try. Used homemade chorizo we ground from some of that pig meat. Was too busy with other stuff to get anything other than this quick cell phone pic, but this got rave reviews even from the kids who were grumbling about the veggies that went into the pot. Will most definitely be doing more smoked queso in the future!
Not much better way to end the day than a full moon, a fire and a (several?) cold adult beverage. Having a nice Sazerac as I post this.