Well, I messed up and somehow thought that smoke day 2020 was on the 16th rather than on the 23rd. I only noticed my mistake late in the day after wondering why everyone was so quiet on the forum. Ah well, no biggy, the food was great, the weather was finally, dare I say summer-like here in Ottawa... and I get to do it all over again next weekend.
The plan was to smoke an 8kg bone-in pork butt. I was a little lazy the night before so the rub went on while the smoker was coming up to temp. I chose to use a Pork and Poultry rub from Traeger, nothing fancy, just good stuff.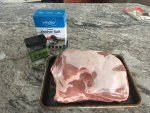 The cook was pretty smooth and It was easy to keep the temp between 225 and 250 until the meat was over the stall. Once the internal temperature started to climb again and reached about 175, I gave the fire a little more air and brought the temperature to 275 after wrapping the meat in foil for the home stretch.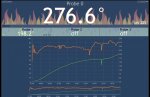 I prepared a couple of sides to go along the pulled pork sandwiches. I chose a poppy seed green apple slaw and a potato salad I have made a few times before. Both of those recipes never fail to please my friends and family.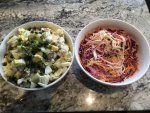 The potato salad recipe is from Tylor Florence:
https://www.foodnetwork.com/recipes/tyler-florence/potato-salad-recipe-1946421
and the slaw is from Damn Delicious:
https://damndelicious.net/2012/07/15/apple-and-poppy-seed-coleslaw-beattheheat/
I took the meat off the smoker around 5:30, yay! ahead of schedule, at an internal temperature of 200. The bark was sweet and salty, the meat soft as butter.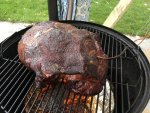 The final product was yummy! and very worthy of a smoke day feast!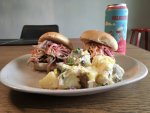 I can't wait to see what everyone else will be cooking next weekend. I look forward to crafting a new menu.
Cheers! -- T