Stopped by the Mexican grocery store yesterday. They had a full selection of the normal meat offerings.
Got some carne asada and some carne al pastor to grill today for my birthday. Was supposed to have a bunch of friends over, but those plans changed with this stupid virus stuff going on.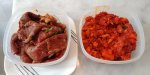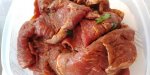 Cooking the meat on the Q and and veggies will go on the Genesis. I like the tight grates on the Q for the taco meat plus I haven't used the Q since giving it a new blue paint job.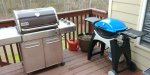 I'll post some cooked pictures in a few hours after I've cooked them!
Last edited: