Got some incredibly large and beautiful rib eyes from Safeway for $5.97 a pound!
This was a team effort…I had help on the salad and dressing. I handled the grilling.The beef was marinated in some fish sauce. Did indirect with some BnB lump and some oak from a red wine
barrel. Then seared at end.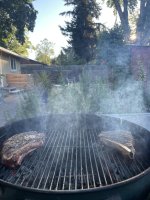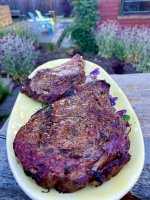 Sliced nicely and very tender.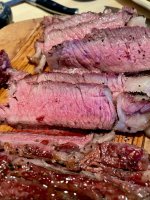 Enjoyed with some of my favorite wine…delicious!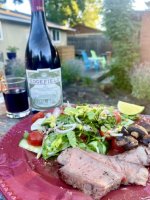 And the bone!!!