We have had continuous minor weather problems all of this spring and summer. If it is not raining, the wind is blowing 60 mph. As I mentioned in another post, I lost my patio canopy to wind. Finally, my wife and I got the new canopy up (just a simple Coleman cover). It sure makes it better grilling when the temps are above ninety
.
At any rate, my wife Marilyn, brined some party wings from Costco and made some Jalapeno Poppers (filled with cream cheese and wrapped with bacon - nothing exotic). I liberally coated the wings, both sides, with Weber's Kick-n Chicken and fired up the Vortex. I used a Weber chimney full of mixed (partially used and new Kingsford Original). Incidentally, when using my old Performer with gas ignition, I put whatever used coals in the grill in the chimney first, then fill with new briqs). That way, when I dump the unlit coals into the Vortex, the new coals are now on the bottom. I then light the gas for three minutes by the clock, then shut off the gas, and let it sit wide open for a total of fifteen minutes. Then, I close the lid for five minutes, open the lid, clean and oil the grate liberally, then immediately put the wings and poppers on the food grate. I close the lid, and after 20 minutes, open the lid, flip the wings and poppers (judging the degree of doneness) and rotate the lid.
In this particular case, there was no wind, and the fire was exceedingly hot. I judged that they would be done with just another ten minutes (thirty total). I was right, they were perfect. I used a chunk of Pecan for smoke (right over the Vortex).
Hot Vortex: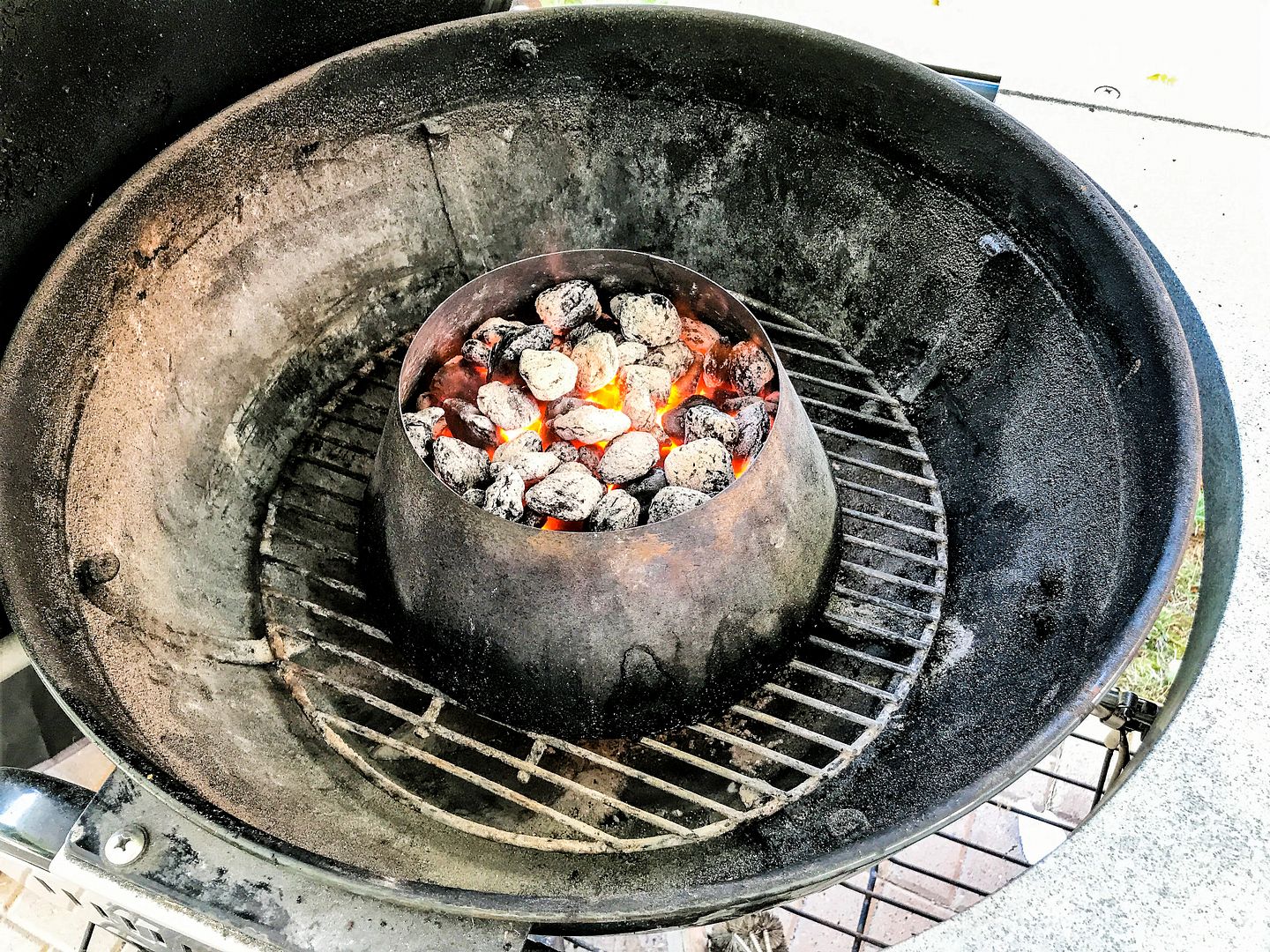 Wings and poppers on: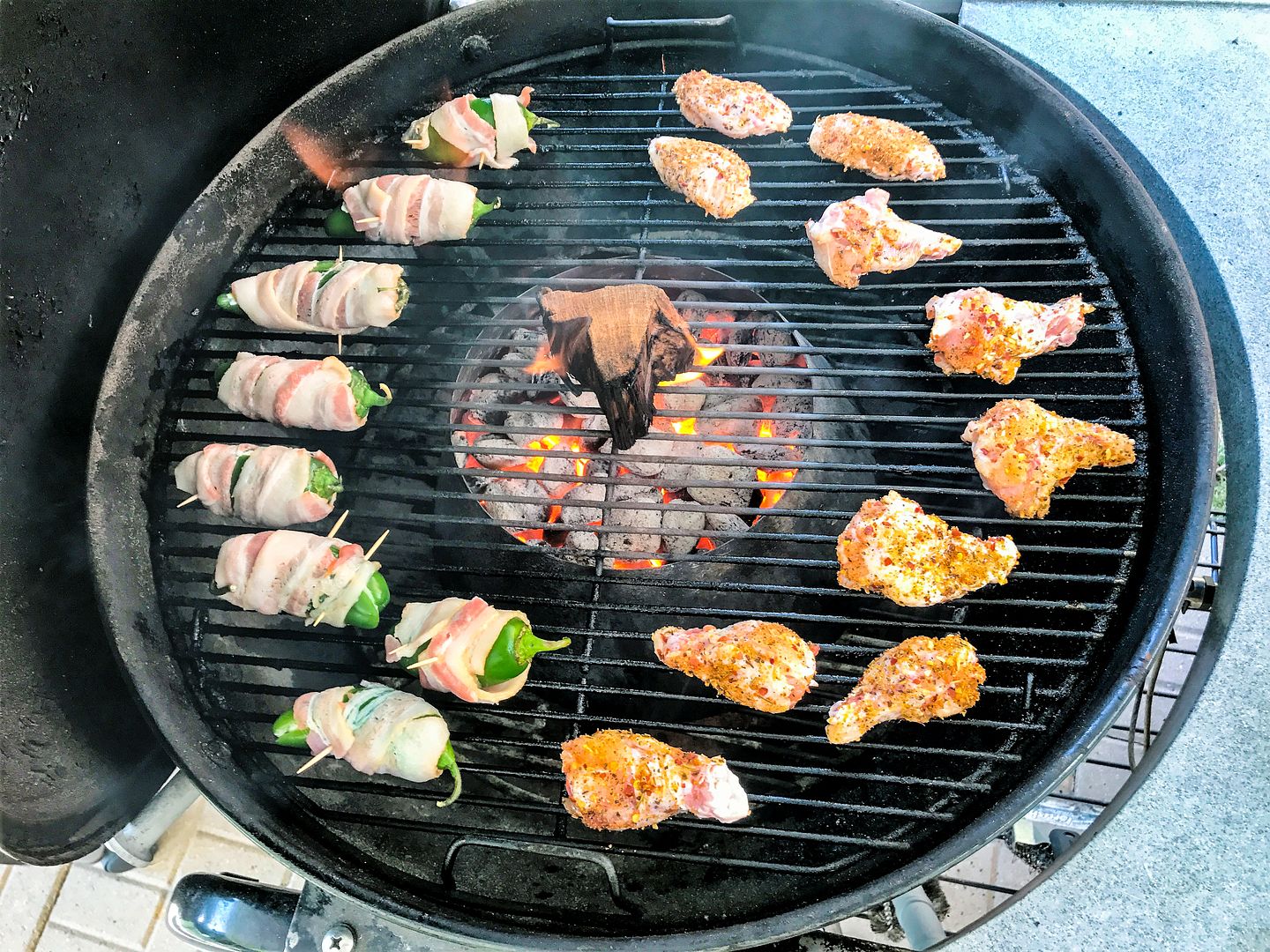 After the flip: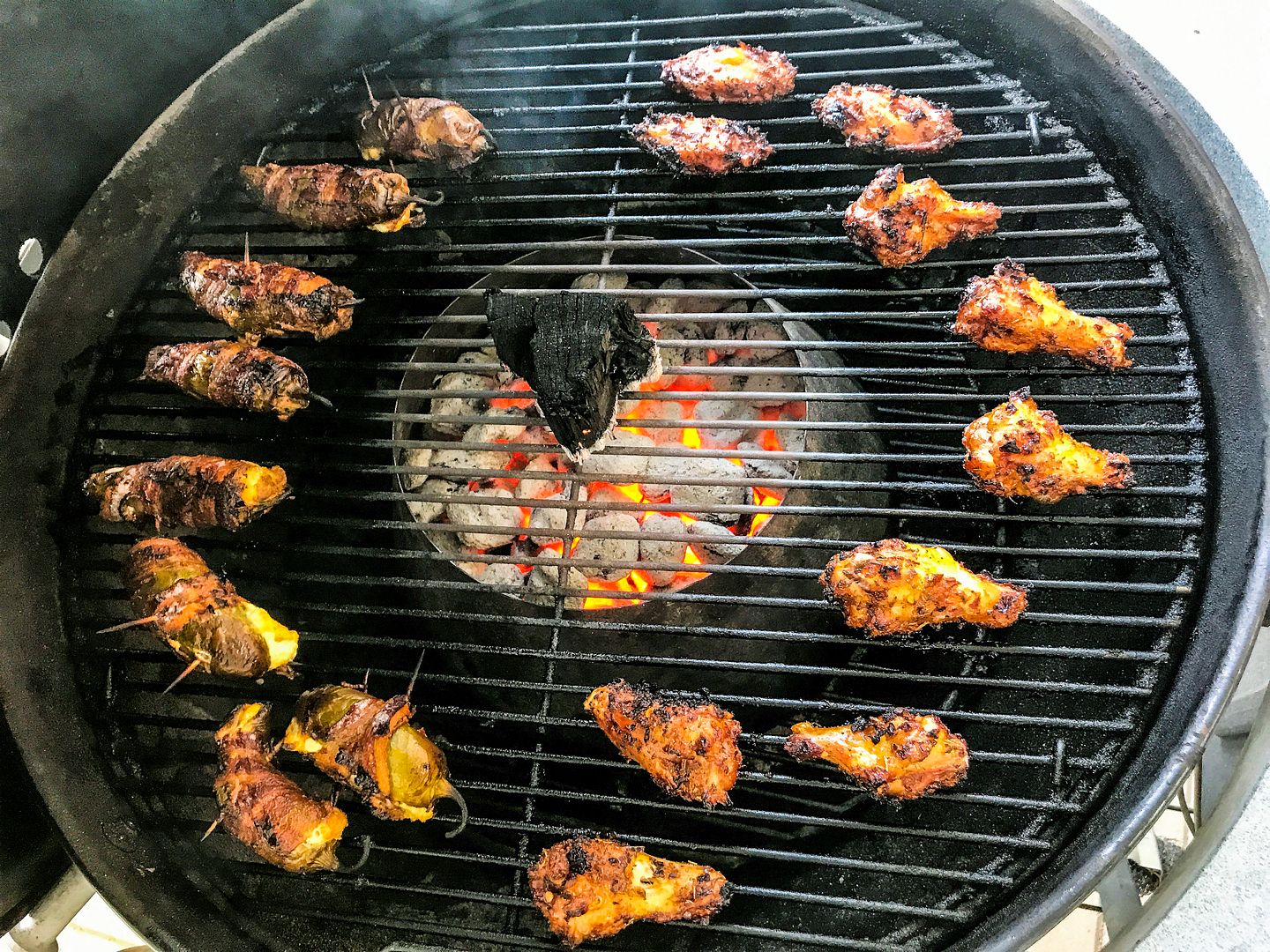 Plated: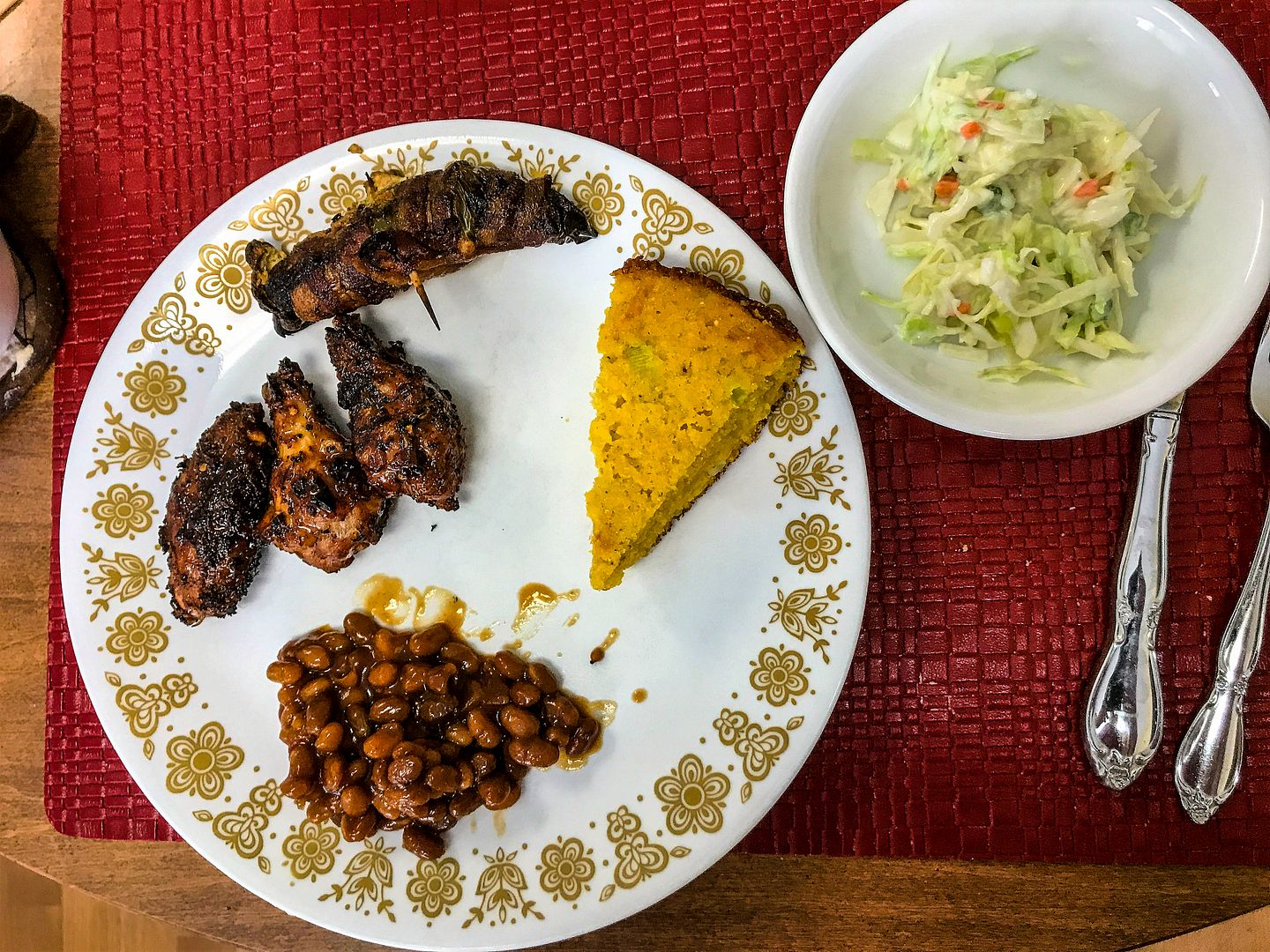 I would like the mention, that Marilyn had made an "optional" recipe corn bread. She added fresh sweet corn kernels and chopped pickled Jalapeno slices. It was only WONDERFUL!
The wings had crisp skin with nicely moist meat inside. I used our favorite finishing sauce, Apricot Preserves, Honey, and Chipotle in Adobo, applied right after the wings came off the grill. This uses the heat of the wings to set the sauce and doesn't soften the skin.
Thanks for listening and
Keep on smokin',
Dale53