Was at my local Shamrock foods store and saw full packer corned beef briskets and had to have one!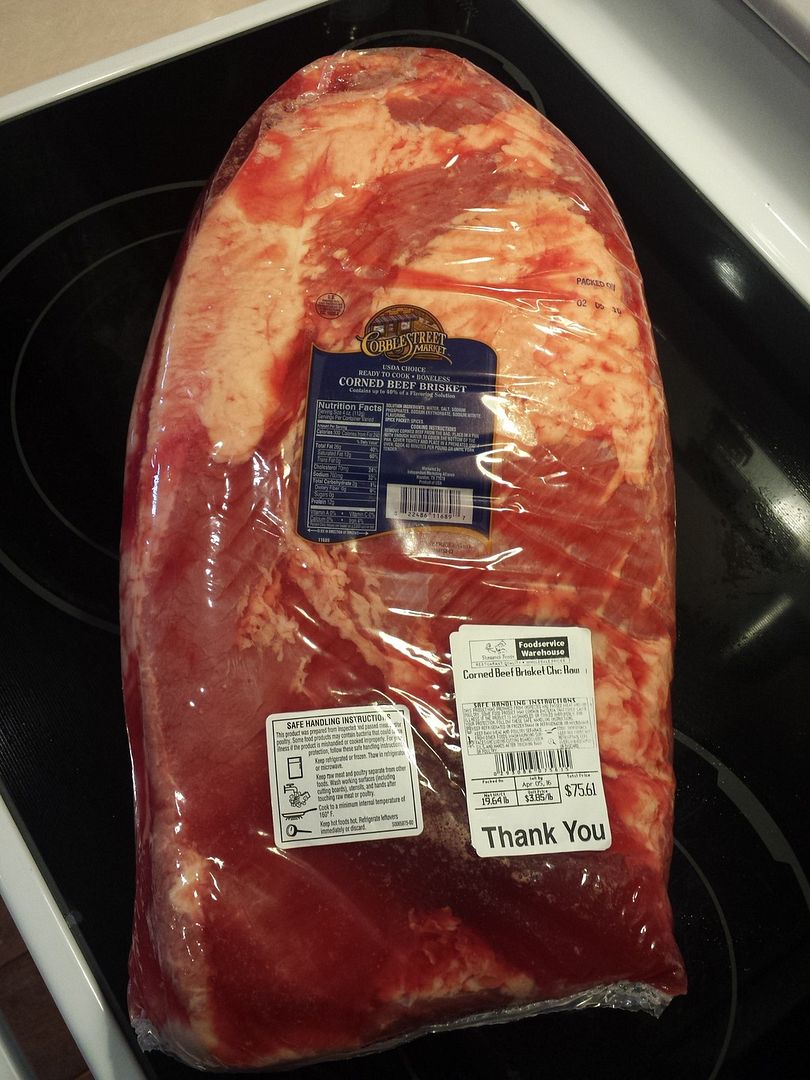 Used the little seasoning packet that came with it and added a rub of my own.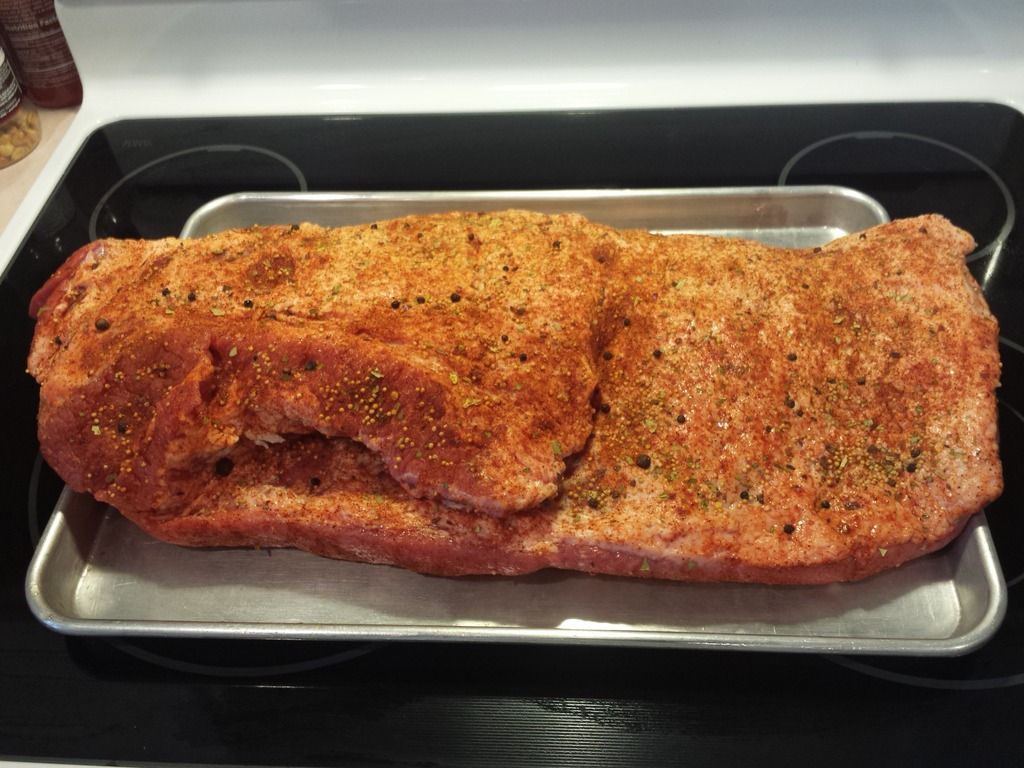 On the 22.5"wsm she went. I removed the water pan and was gunning for 325-350° for the cook. I didn't add any smoke wood to it as I didn't want to have a pastrami flavor to it. The wsm ran like a champ through out the cook.
At about 2.5hrs it was at 160°IT. I removed it and foiled.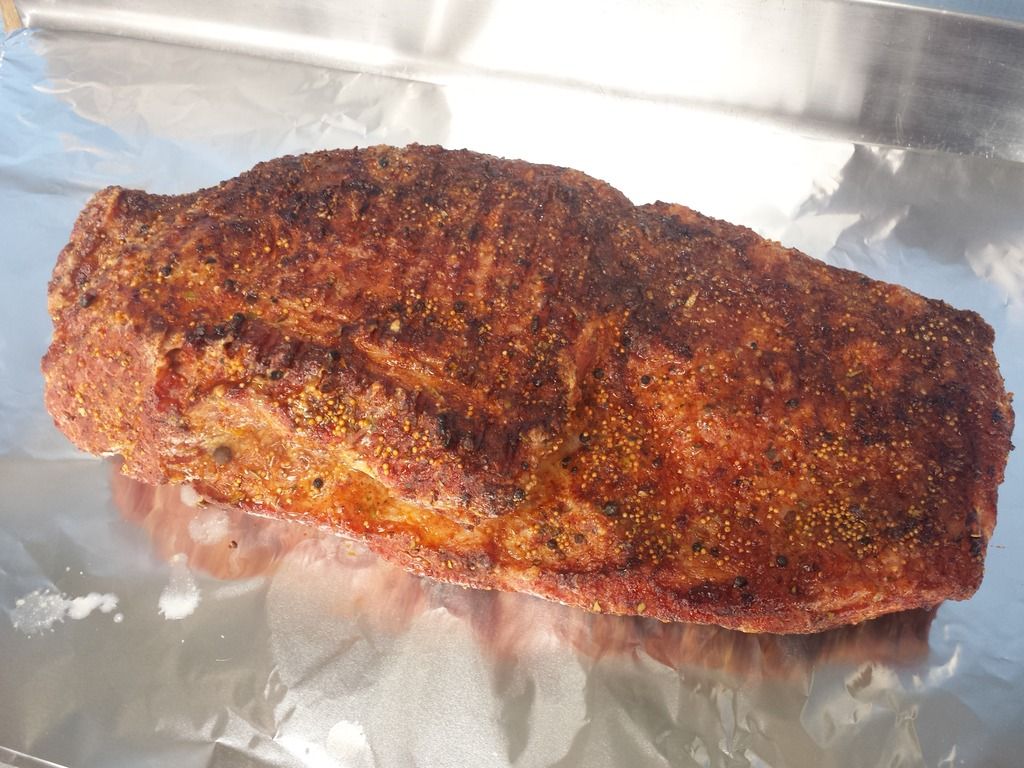 At about 4hrs 40mins it was done! Let it rest about 2.5hrs till dinner.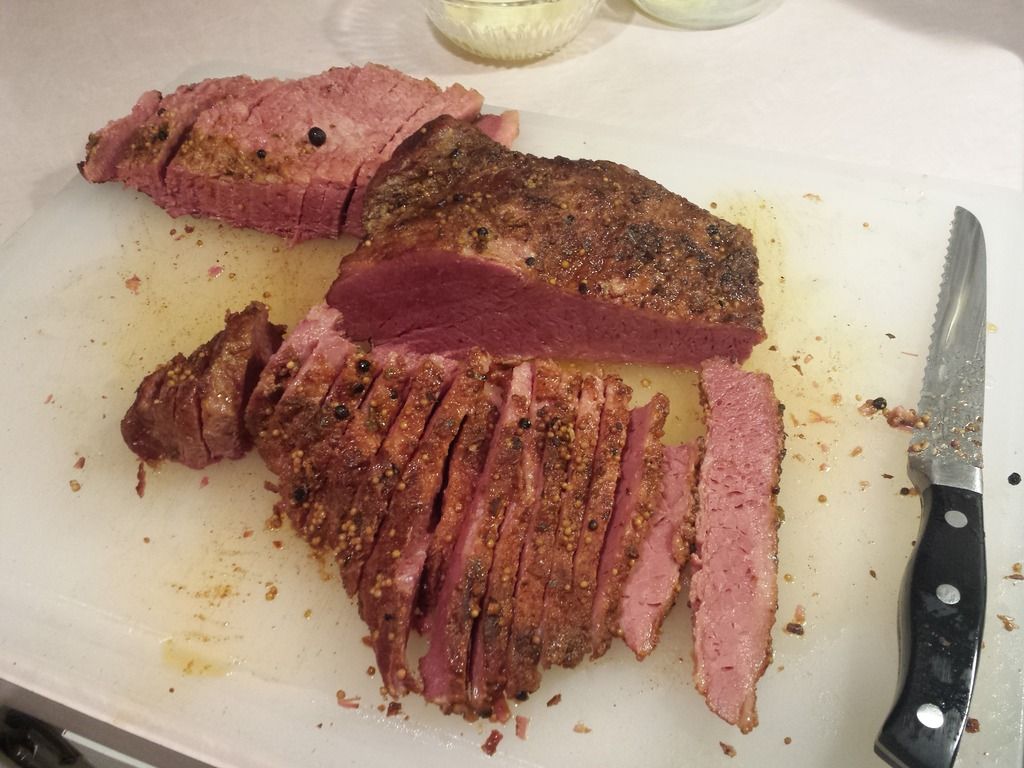 Turned out awesome! Very pleased with the results and ease of the cook. Will definitely do this again!
Thanks for looking, see you next cook!