Homemade rub, with just enough cooking oil and a hint of red wine vinegar to help disperse all the rub across the meat.
Countertop marinate for two hours then onto the grill.
Thinking of using CA oak live fire are the cook method. This way I'll get heat and smoke at the same time.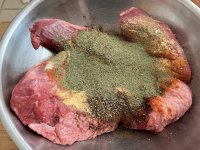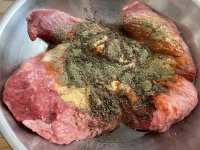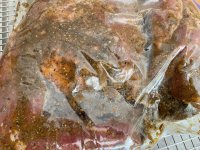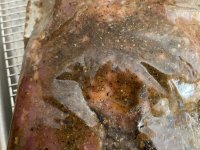 More to come in two hours.