Picked up this today: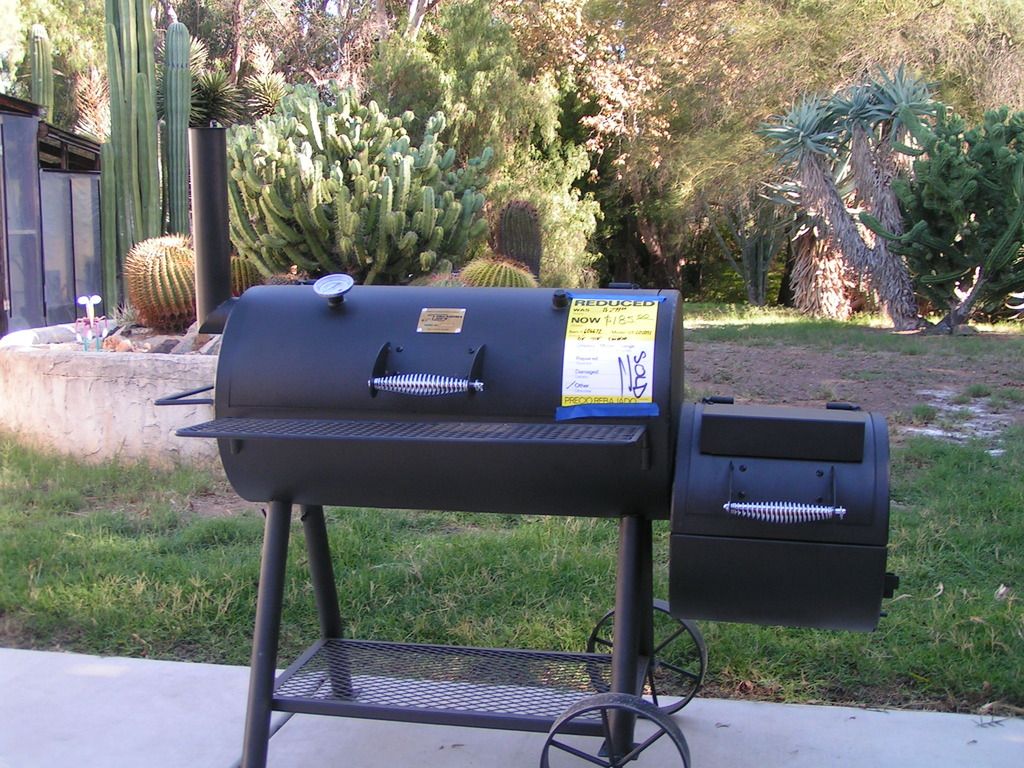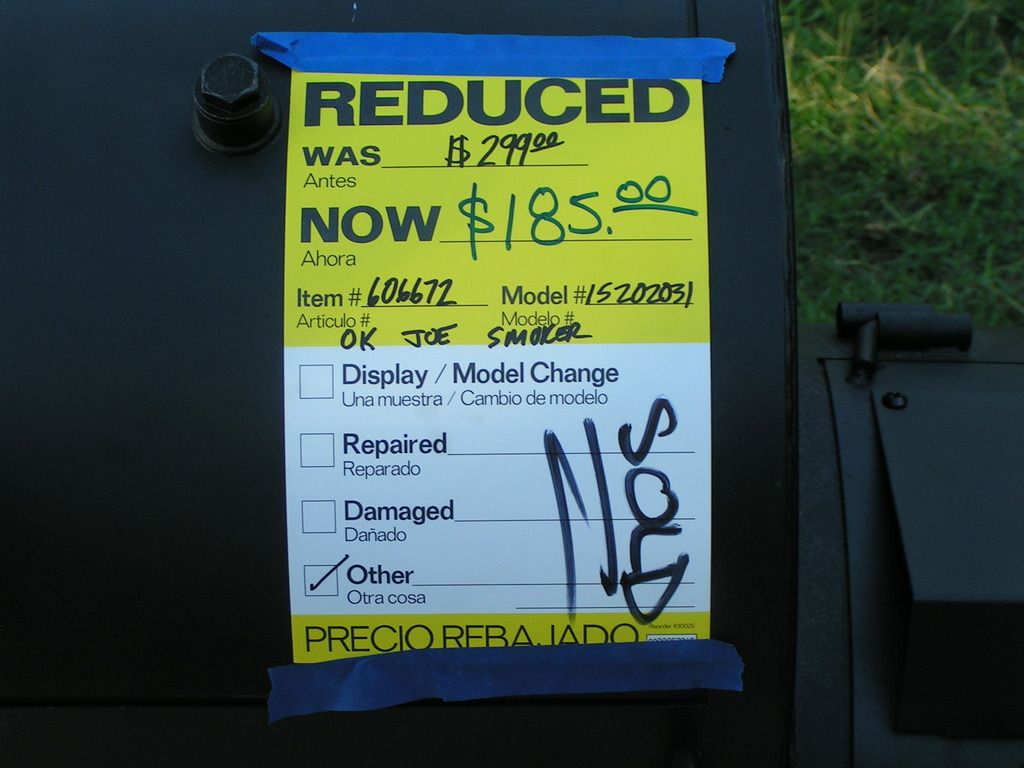 Was in Lowes (it called out to me in passing) & it had a reduced tag on it. Except the reduced price wasn't there. Talked to the manager: it was a return because the original purchaser said he couldn't keep the coals lit. So after one cook, it was back to the store. Did a little haggling & you can see the price I agreed to pay.
I can see a few leaks & there are a few "bad fits" and scratches. I'm sure I can fix most of what's wrong with it.
I've been wanting a stick burner for a while & the price was right!
This will probably get me excommunicated from TVWBB. I sure hope not.