Hello Everyone,
This is my first post on the board, happy to be here! I've been smoking for about a year now on a WSM 14 and yesterday took my first stab at pork belly. I researched a couple of different recipes but landed on this one for pork belly burnt ends: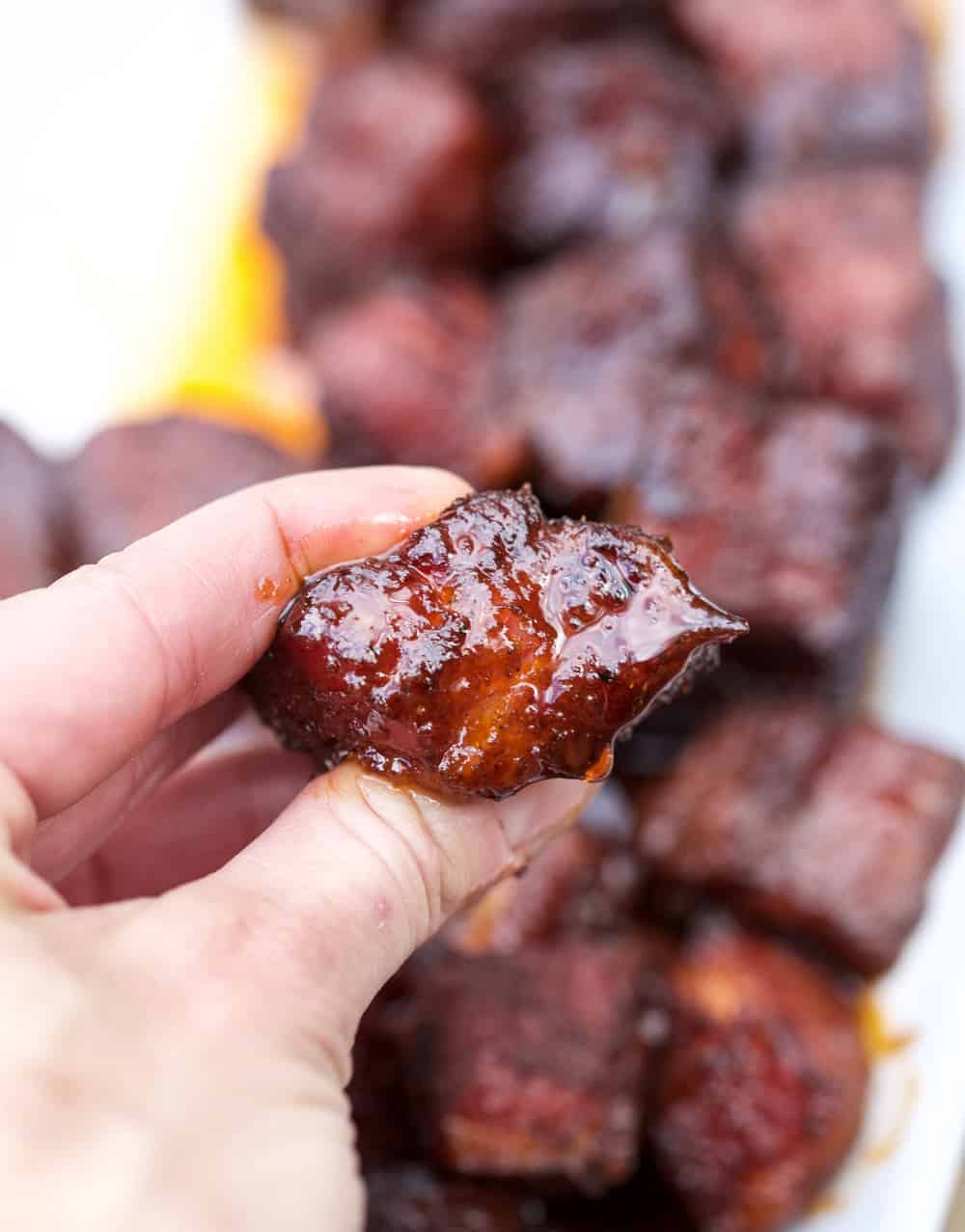 Recipe and video for Smoked Pork Belly Burnt Ends. Inspired by beef burnt ends, this pork version is super tender, full of flavor and so easy to make.

www.vindulge.com
I followed the recipe almost to tee. I used a rub of half brown sugar, other half a combination of garlic powder, paprika, onion powder, S&P. Coated with a little olive oil before rubbing to help it stick.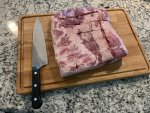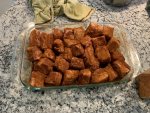 I smoked for 3.5 hours (as opposed to 3 as I like a good bark) on the top rack of my WSM 14 (had 2 racks of BBs going on the bottom), only opening two hours through to spray to AC Vinegar to help build the bark. Had lid temps between 200 and 210, although I think my grate temps usually run hotter. When I pulled them they had a great color.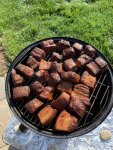 At that point the recipe calls for braising. I added a few pads of butter, one of my favorite bourbon glazes (shoutout Pepper Palace) and some Agave to help it meld together (had no honey on hand). This went covered with foil in the oven at 250 degrees for an hour, then an additional 15 minutes uncovered. Many recipes call for adding the food back to the smoker for the covered portion of the cook, but I'd rather use the oven since no more smoke is going to be added anyway. I also take this as an opportunity to add more food to the cooker! I threw on a dozen wings for a quick smoke before finishing on the grill.
The results was chunks of tender pork swimming in a combination of their own fat and the add-ins.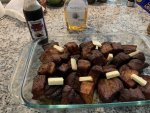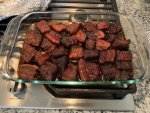 These were extremely tender, but very rich! I think I had 3 or 4, and was set to rest after that. Plenty of leftover, maybe for some pork belly baked beans in the future.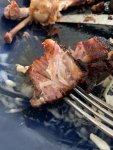 I think these are a once in a while type of recipe, can't have too much of a good thing. If anyone has used this recipe or done something similar I'm curious to hear what's worked for you! I'd be willing to try the whole slab uncubed next time as well if anyone has a good approach. Happy smoking!
Cheers,
Kyle