I bought these a few weeks ago after Bob Correll posted they were on sale. I know, I know, after my post from Bob's bacon recipe, it looks like I'm stalking him!...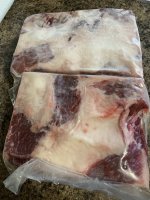 Seasoned with my go to beef rub from Eat Barbecue.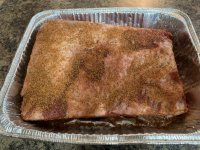 On the 18 WSM For about 3-1/2 hours at 275.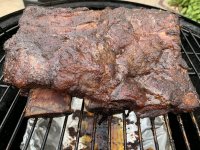 Then wrapped for another 2 hours.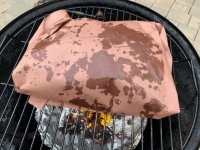 And finally plated with a twice baked and corn.