I was busy enough that there aren't any pics of our cooks from the 4th of July week, but ended up with some chicken drums that never made it to a grill then and needed something done with them. Found this on Raichlen's website and thought it worth a try.
Melting butter, Sriracha sauce and maple syrup don't look very pretty here, but they sure were starting to smell good together.
After about 45 minutes with the Vortex, I pulled them off for long enough to toss them in the sauce. Jameson is intrigued.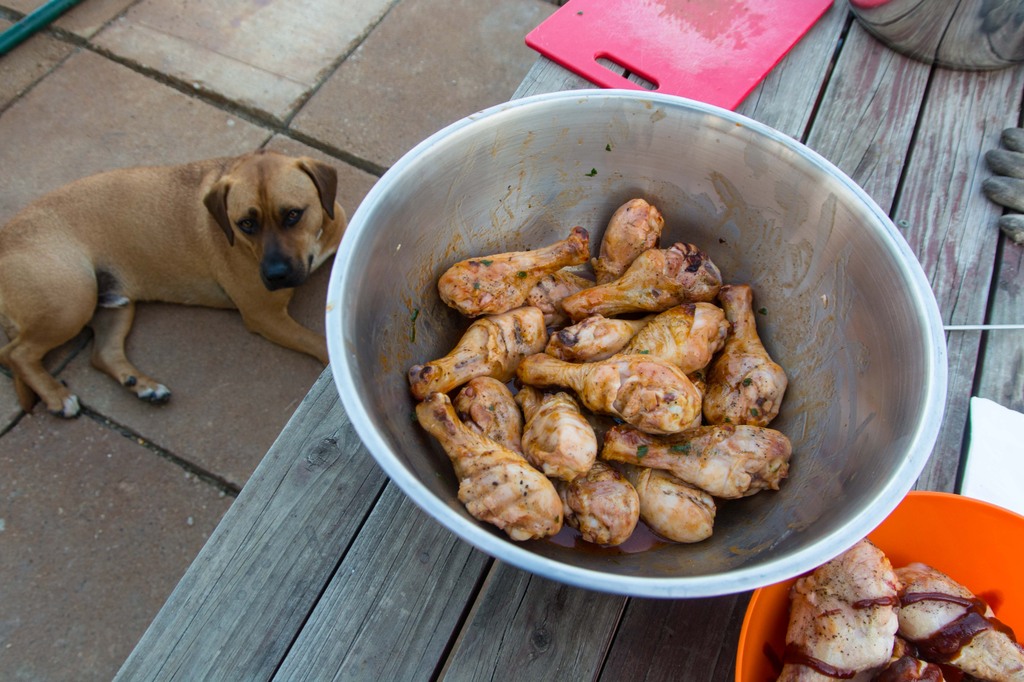 Finished up. A few on the left just got Sweet Baby Ray sauce, for some younger mouths with less discerning taste.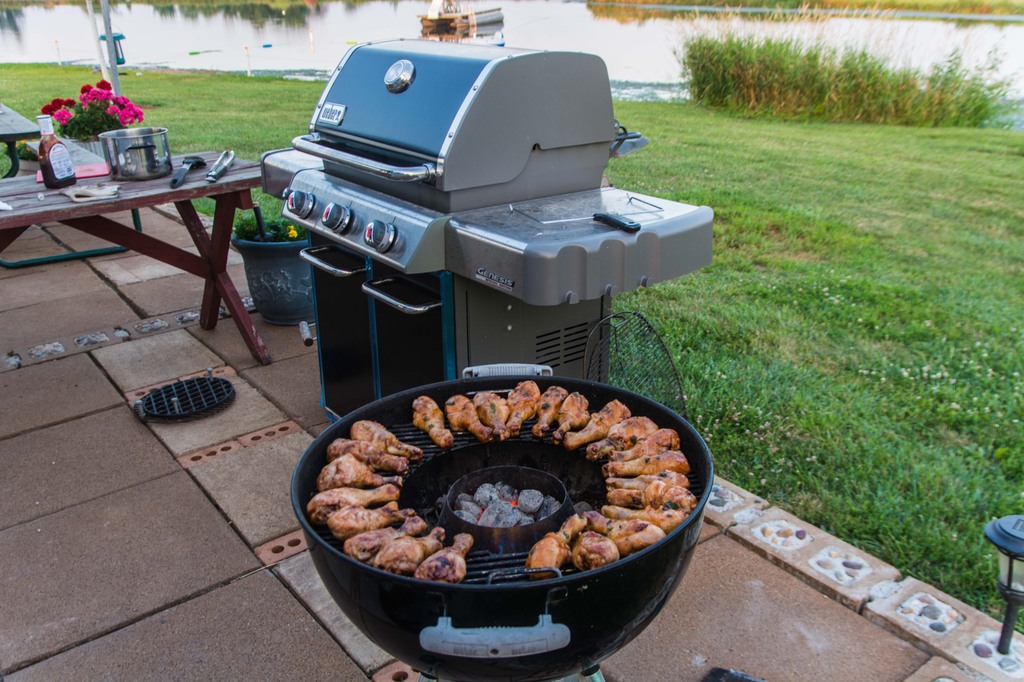 Skillet in the gasser with freshly dug taters, tossed with Parmesan, panko, garlic, and assorted spices.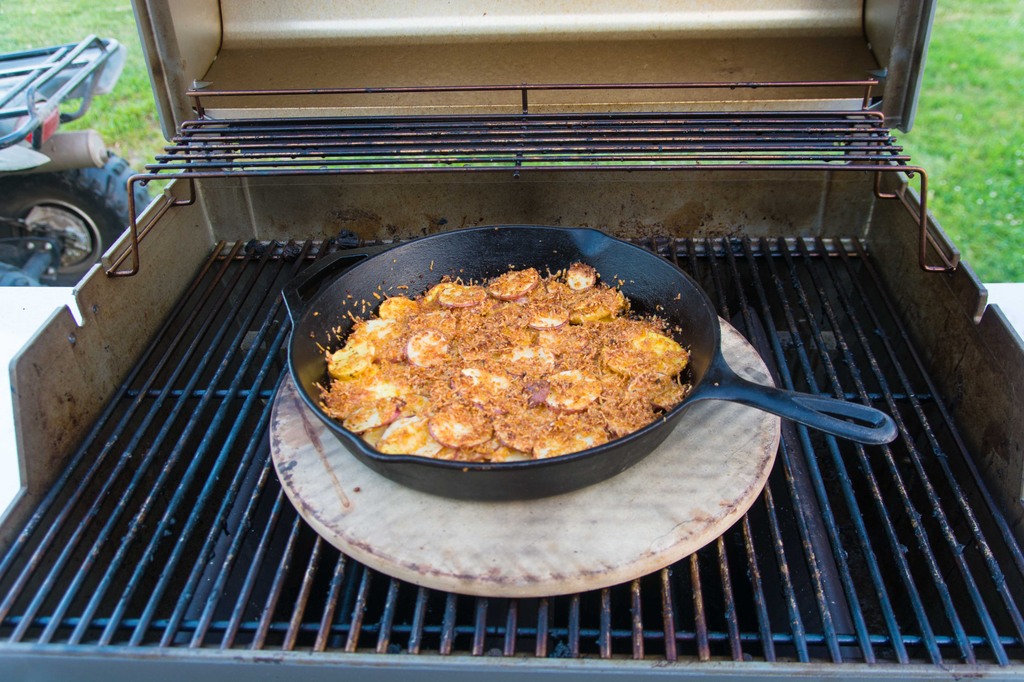 Plate finished up with the first picking of fresh green beans. Sure is nice to finally put garden veggies directly into a cook after all the godawful weather the midwest has been pounded with for so long.