I know I've read a lot that restoring the manifold is not necessary.....unseen, etc, but I'm endeavoring to do my Genesis 1/2/3K up right/to the nines, so I figured why not? Step 1, I removed the first valve and it cleaned up nicely with my dremel and a variety of brushes.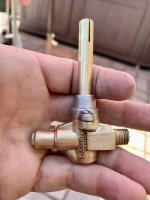 Then I took it apart, and I think I might know why the valves weren't feeling quite so smooth.....that's some gunky stuff in there!!!!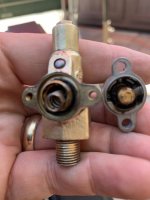 No worries, I'll do a solvent soak, get it all cleaned up, then a touch (yes, I'm listening Larry!) of black moly brake grease. Should be good as new. While I'm at it, I'll clean up the rest of the manifold, and hit it with a few coats of paint.
Having fun!
R