Ever since I saw the Master Touch Premium with the charcoal ring and diffuser I've wanted to figure out a way to adapt something similar to my 26er - as I was searching for diffuser options I came across the Hunsaker Vortex charcoal basket for the WSM, but at 12" tall it just wasn't going to work for the space available in a 26er. But that did lead me to another thought - there seems to be a lot of dead space under the charcoal grate on a 26.
I grabbed the 17" charcoal grate from a 22 and dropped it into the bottom of my 26 and it sits just above the one touch blades - it also sits a little over 3" lower than the standard 22" charcoal grate. So I grabbed some grates from a 22 and some expanded metal and went to work. What I have come up with I will call the SCG "Submarine Charcoal Grate".
I removed the grates from an old standard 22" cooking grate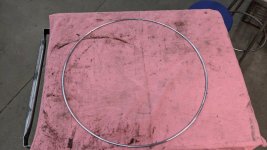 Traced out some 13 gauge 1/2" expanded metal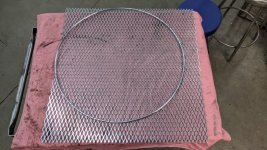 Welded it to the 22" ring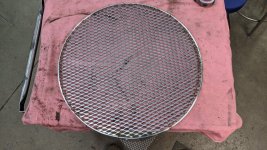 I then removed the center grates from an old 17" charcoal grate, welded the section I cut out of the 22" ring and made a "basket" out of another piece of expanded steel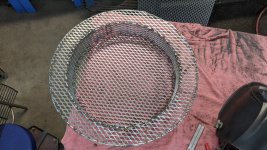 It came out just as I was hoping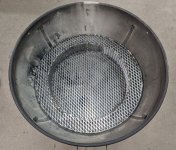 I did purchase the Vortex plate from Hunsaker, it's the plate for the 22" WSM - 18" in diamter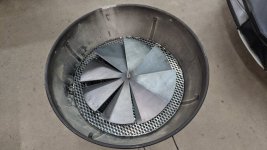 I also picked up a 22" comal from Amazon as a more traditional diffuser, I like how it's tapered to help the smoke/heat rise. I'll have to make some kind of standoff to raise it up from the basket, and modify the handles so it fits.