Felt good to get my cook on. I was a little slow in the kitchen as the skills all come back to me.
Celebrating the flavors we enjoyed in Greece.
I broke down two whole birds to BL breasts and thighs. I cooked all those along with the legs and froze the wings for a future cook.
Salt the chicken
Then add:
Juice of 1.5 lemons
Zest of both lemons
Black pepper
Oregano
EVOO
The eggplants and zukes have SP and oregano. And a drizzle of balsamic vinegar and EVOO.
All were seared and then moved to indirect to finish.
I can post the tzatziki recipe if you'd like it.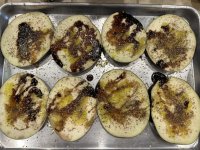 Chicken is on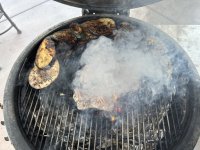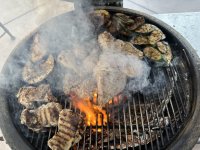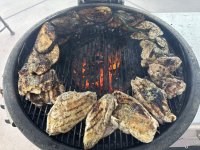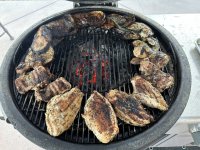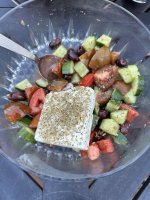 Greek salad with arugula on top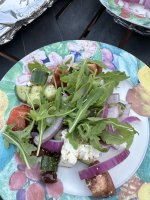 Chef's
plate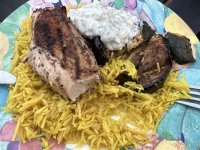 Flavors were spot on. The tzatziki married for around 2 hours in the fridge. Dinner was a hit with 2 of the kids joining us.