Sorry I have only been lurking here for a while, it's been a long time since I got motivated enough to photograph and post a cook. But this seemed like a good time to make the effort. After a long time of basically being a charcoal aficionado, I decided that there are indeed days when it would be nice to have a high quality gas grill around- so last Christmas a Genesis showed up to join the family.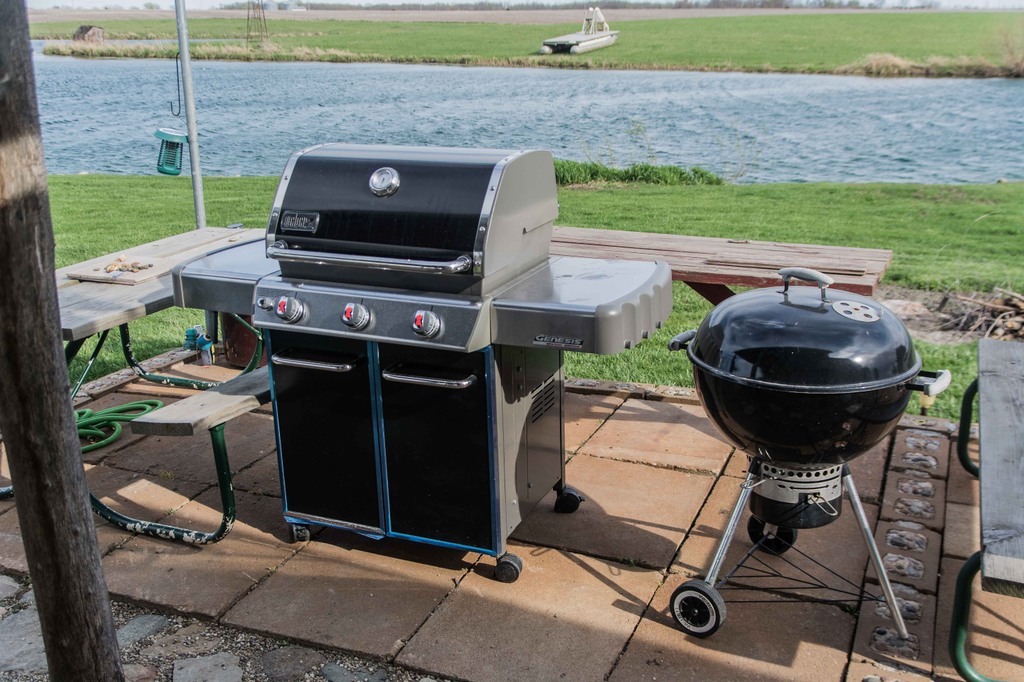 Had some unusual visitors for this part of the world, over a hundred of them.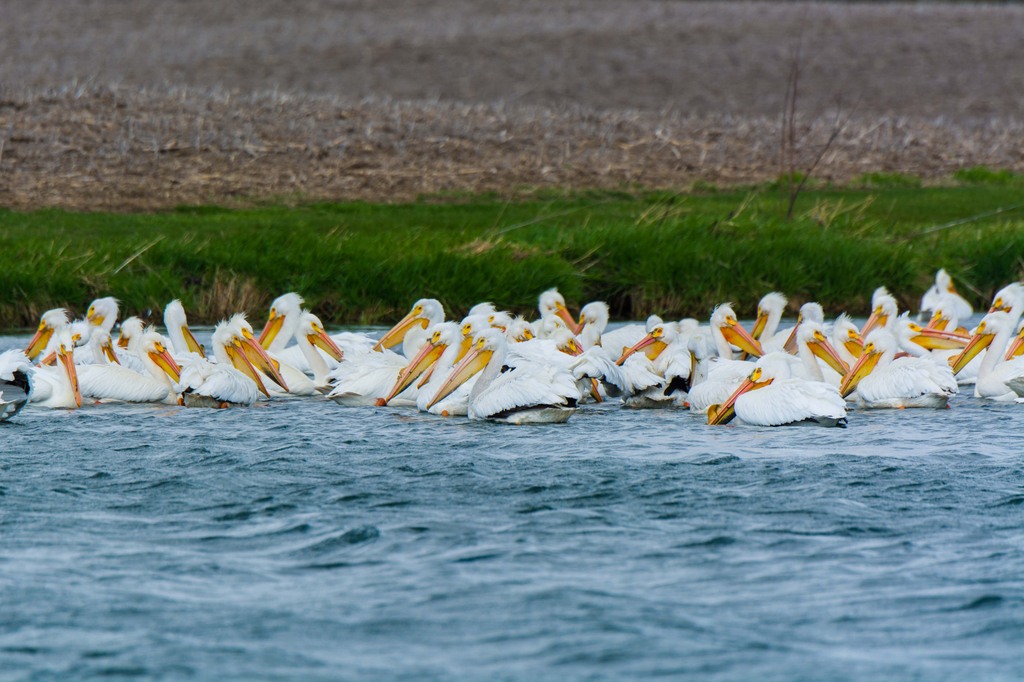 Pool loin spinning on the WSM rotisserie, used some rub from local (excellent) barbecue restaurant and during the cook splashed it with some apple cider and rum.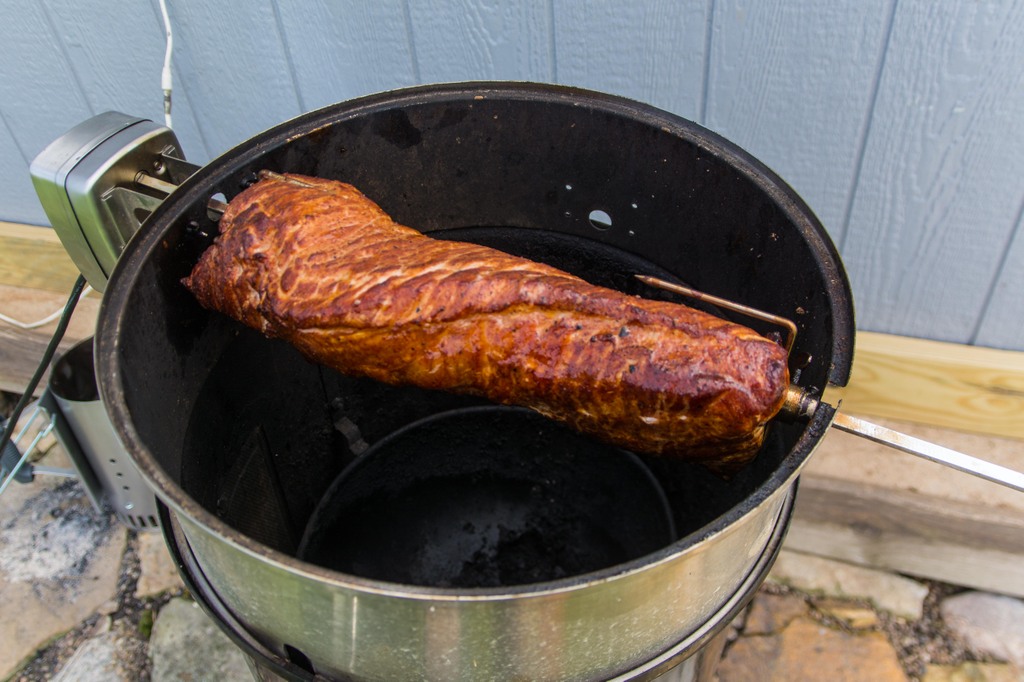 Burgers, brats, and dogs did pretty well in here despite high winds- and that was one of the reasons for getting it. Have some learning to do, but certainly like it so far.
Time to lubricate the chef. This is from Backpocket Brewery in Iowa City, and while they don't really do barbecue, for anybody that might be traveling that way they have great beers and do some wicked wood fired oven pizza.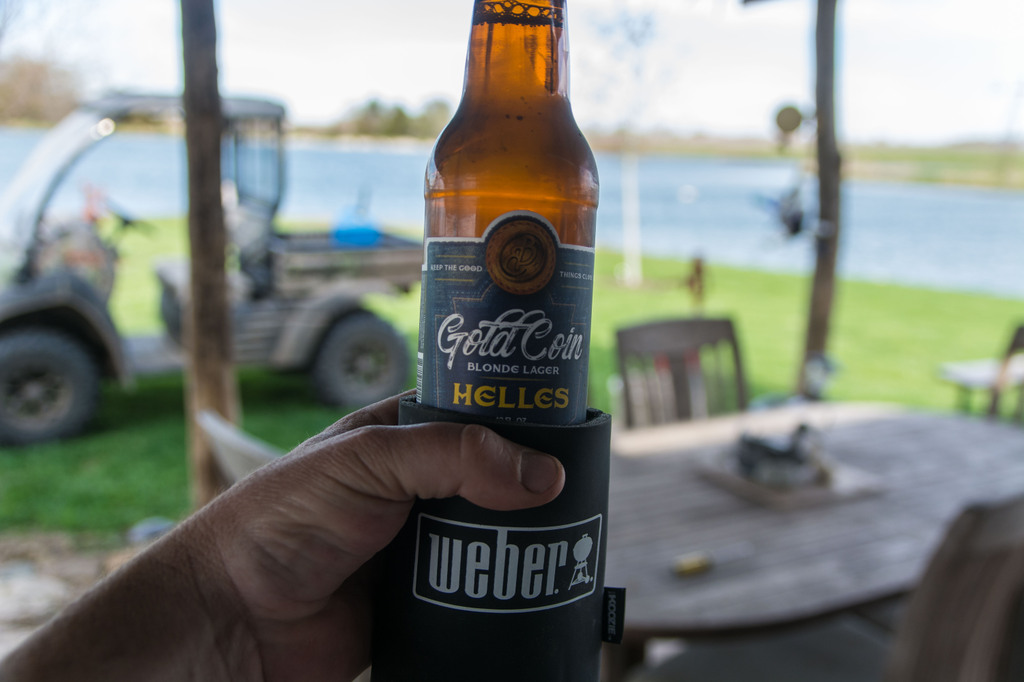 Plated a slice of loin, cheeseburger slider with homemade zucchini relish, Megan's ham and macaroni salad, homegrown sweet corn, and the first stalks from mom's asparagus patch.