Salmon has become quite expensive.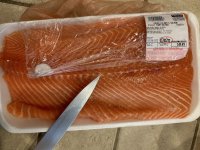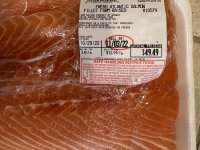 Cut the tail sections down and into two pieces so this all fits in the container to cure.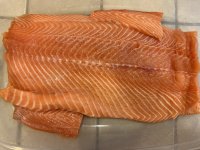 Pickling salt, sugar, brown sugar, black and white pepper and dried fresh dill.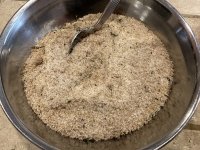 Evenly distributed onto both sides of the salmon and tail pieces. Will rotate tonight to ensure full brine contact onto all fish parts.
This is a 24 hour brine only. Then a rinse and air dry exposed in the fridge to develop the pellicle.