To close the loop on the Sutherland Louisville, KY, new-in-box CharQ, I picked it up this morning.
Out of Sutherland's 50 stores across 13 states, this CharQ (DZ - 2008; yes I opened the box to verify that someone didn't replace the CharQ components with Char-Broil lava rocks) was the last to be sold by Sutherland, ~11 years after Weber discontinued its production.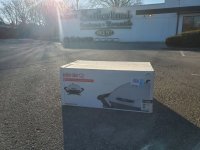 On the way back, I took the grill out for some NC barbecue.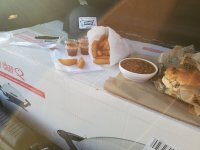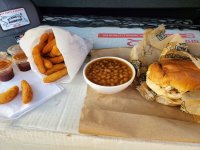 While the Sutherland CharQ chapter comes to an end, there are others to pursue. (Hello, Ace Hardware.)
So, keep looking!