This is my second post after introducing myself in the "Introduce yourself" forum. I wanted to share my restoration story, our 5 year old Great Outdoor grill needed a new heat plate and a new burner, total cost 90 bucks!! I decided to buy and restore an old weber, after searching for a week on CL I found an old Weber Genesis 1000 red top for 50 bucks, with a gas tank and a complete manifold for NG...not bad. The burners, grates and the flavorizer bars were in good condition too.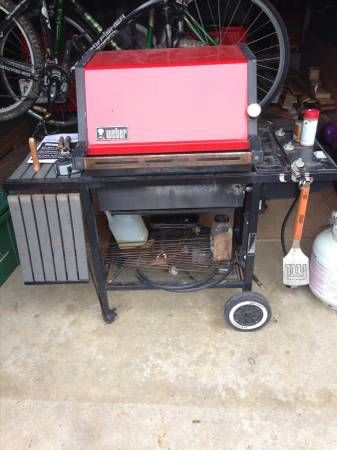 The side table needed to be replaced, the original owner had mounted the lid handle backwards so the front of the handle was actually in perfect condition. This is the final result: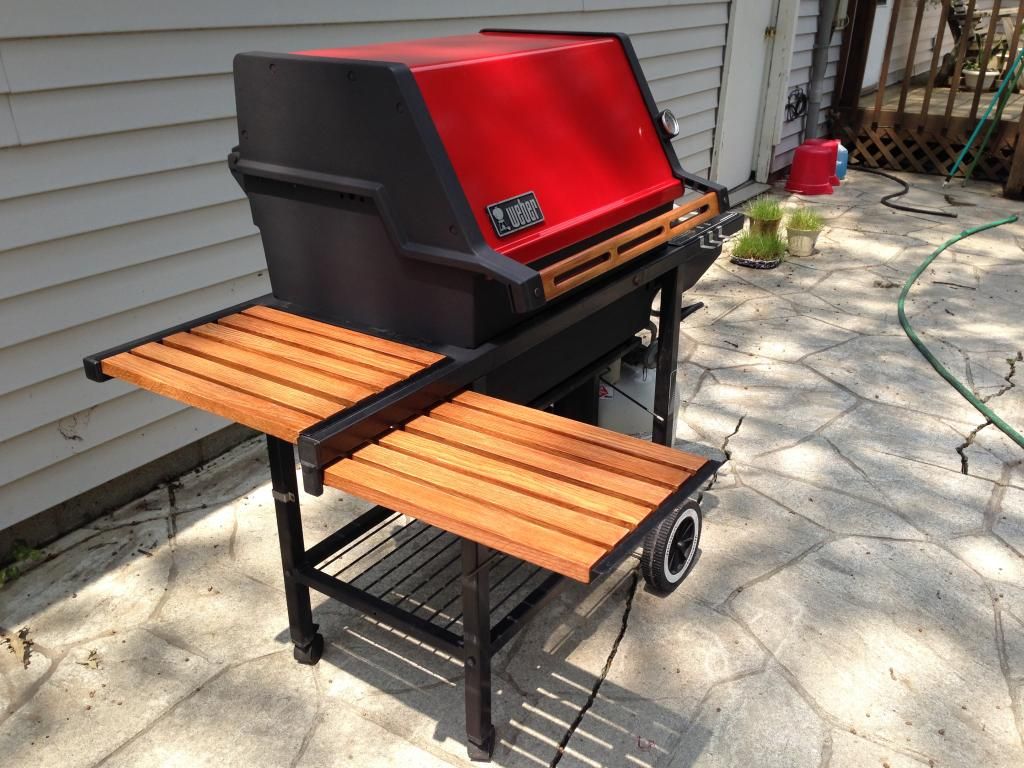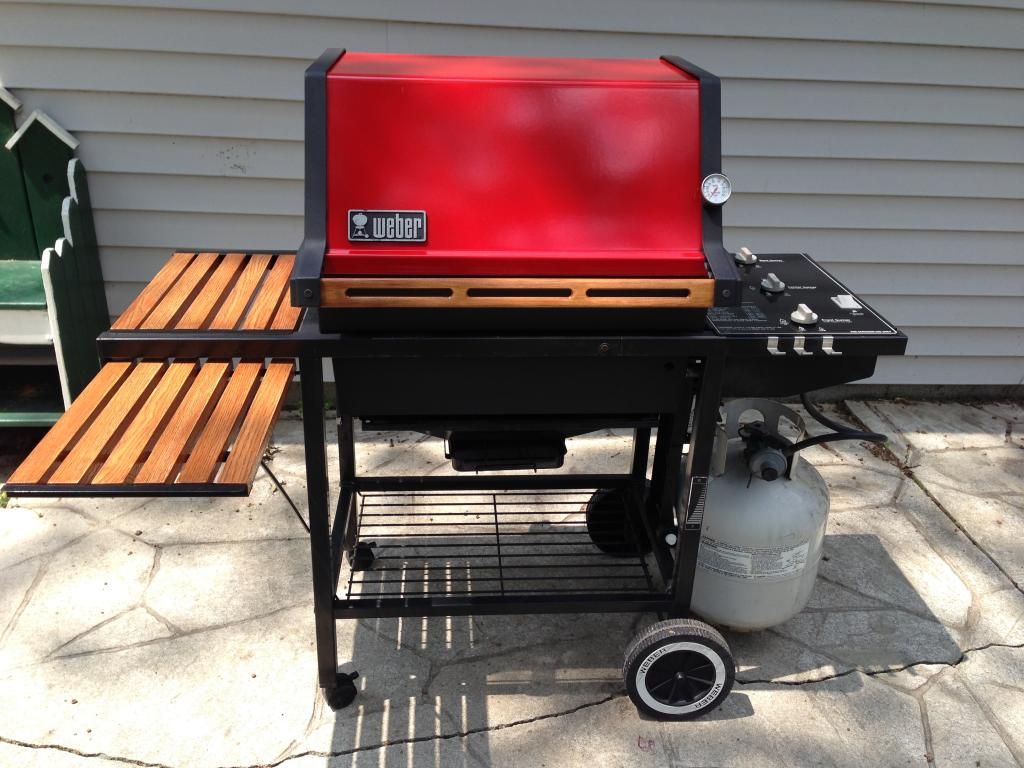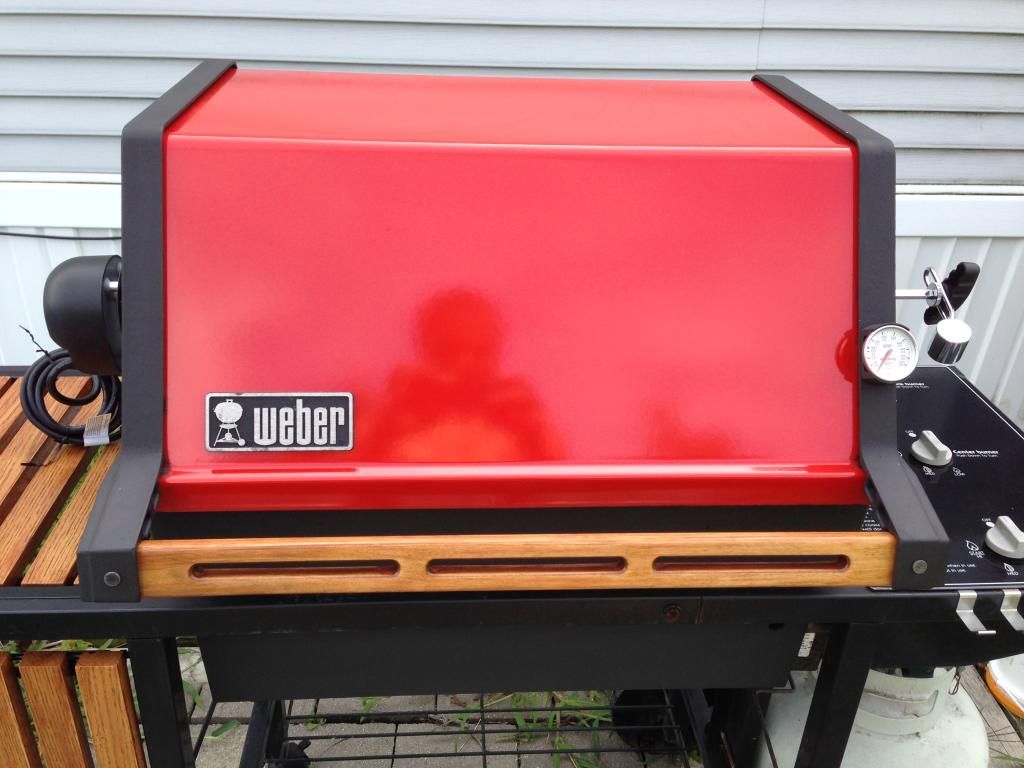 Total investment:
2 cans of heat resistant paint, 9 bucks
Oak wood form hard floor leftovers, 2 bucks
I had sand paper, stain and outdoors polyurethane...so that was free.
Generic rotisserie, 40 bucks
Elbow grease, free!
Total investment, grill and all...101 bucks!!!
Last edited: