The wife and I celebrated our 23rd anniversary Sunday. I proposed to her (no pun intended) that we cook a nice meal at home instead of going out - not a COVID hangup, just figured we could cook a better meal at home.
The plan was for a surf 'n' turf meal with some good sides. I bought 3 prime ribeyes from a local butcher shop. I put a nice coating of kosher salt and let them hang out in the fridge, uncovered, for about 18 hours.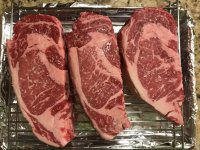 After finishing up their brine, a few lobster buddies decided to come out of the cold water and pay a visit.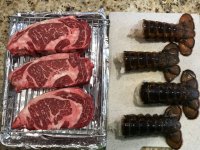 Once the ribeyes were dressed up for the grill with Oak Ridge BBQ Carne Costa Steakhouse Rub, the lobsters decided to "split".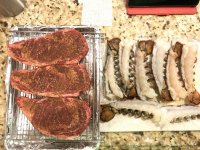 All the while that was going on, their potato friends were getting smashed - after hanging out in some boiling, salted water.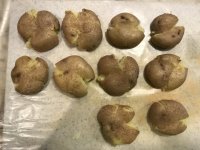 Just about to get a sear on. There might be some Woodford and water in that Yeti.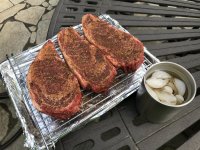 After the sear and on indirect to about 125.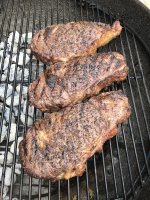 About this time I started the baste for the lobster - some butter, garlic, lemon zest and juice, lime zest, and some salt (got a little too heavy-handed here).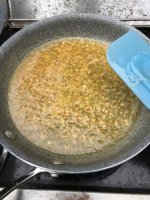 Grilled and basted.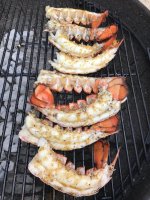 Not bad, maybe a little long on the sear but the finished product sure was tasty.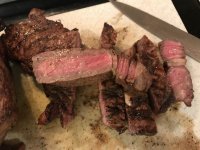 And the plate - ribeye, lobster tail, smashed and fried potatoes with sautéed onions and red peppers. A roll and a little caesar salad on the side. In all, a very tasty meal. Thanks for looking.
Last edited: